These sandwiches made for a nice, light dinner.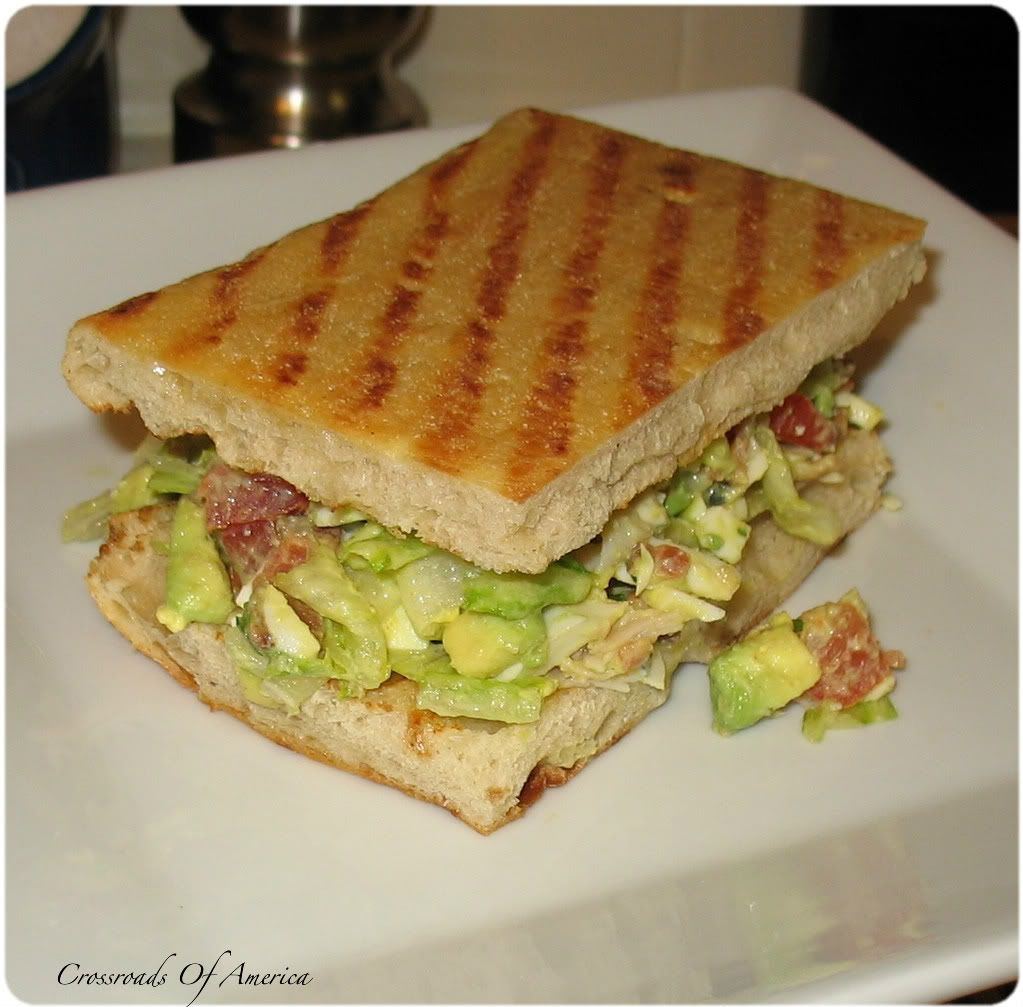 If you don't have a panini press, just cook them in a large skillet, placing another skillet on top to press them down.
Makes: 4 servings
Prep time: 15 minutes
Cook time: 30 minutes
Printable Recipe
Ingredients:
1 head romaine lettuce, rinsed and dried, chopped
2 tomatoes, seeded, chopped
1 avocado, chopped
1/2 lb turkey breast (I used thick-sliced turkey sandwich meat)
8 slices bacon, cooked, crumbled
1/2 lb blue cheese, crumbled
4 hard boiled eggs, shelled, chopped
1 T fresh parsley leaves, chopped
1 lemon, juiced
3 T extra-virgin olive oil, plus more for drizzling
4 ciabatta rolls
1. Preheat panini press.
2. Combine lettuce, tomatoes, avocado, tur,key, bacon, blue cheese and eggs in a large bowl.
3. Add the parsley, lemon juice and three tablespoons of olive oil. Add salt and pepper to taste and mix well.
4. Slice rolls. Brush insides with a little olive oil. Top roll bottoms with 1/2 cup of salad mixture. Add roll tops and press down gently to get salad to spread out completely. Brush roll tops with a little more oil.
5. Place sandwiches on panini press and heat until cheese starts to melt, about 5 minutes.