I was somewhat skeptical of this recipe when I found it on the
Old Bay website
.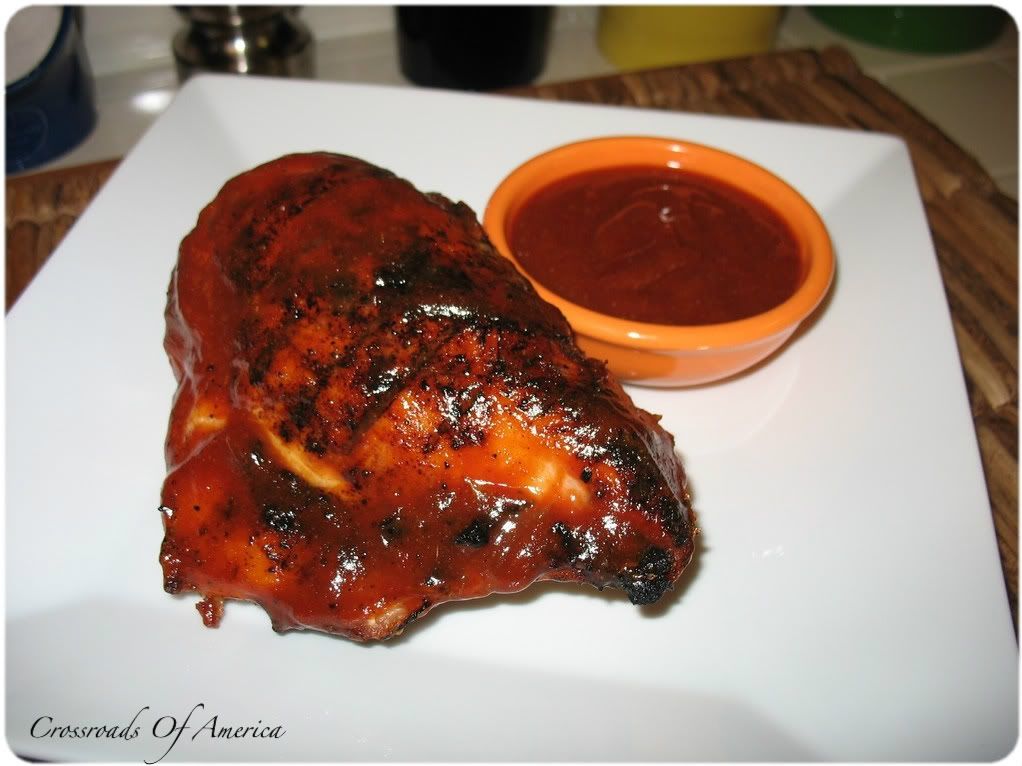 I have to say that these really came out great. The sauce was really outstanding, and would be great on ribs too. I'd make this again in a heartbeat.
Makes: 2 servings
Prep time: 5 minutes
Cook time: 45 minutes
Printable Recipe
Ingredients:
2 bone-in split chicken breasts (can substitute boneless)
Old Bay seasoning
Old Bay BBQ sauce (see below)
Vegetable oil
1. Preheat grill for direct and indirect cooking.
2. Lightly brush chicken with oil then sprinkle with Old Bay seasoning.
3. Sear chicken over high heat, then move to indirect heat. Grill until chicken is nearly done. Brush with BBQ sauce and let cook another 10 minutes.
4. Let rest for 10 minutes. Serve with additional sauce for dipping.
For the BBQ Sauce
Cook time: 10 minutes
Ingredients:
1 cup ketchup
1/4 cup cider vinegar
2 T brown sugar
1 T prepared horseradish
1 t Worcestershire sauce
2 t Old Bay seasoning
1 t dried mustard
1/4 t garlic powder
1. Place all ingredients in a saucepan. Stir to mix. Simmer for 10 minutes, stirring occasionally.
2. Remove from heat and let cool slightly before using.