We really enjoy this sauce. You can use it on anything.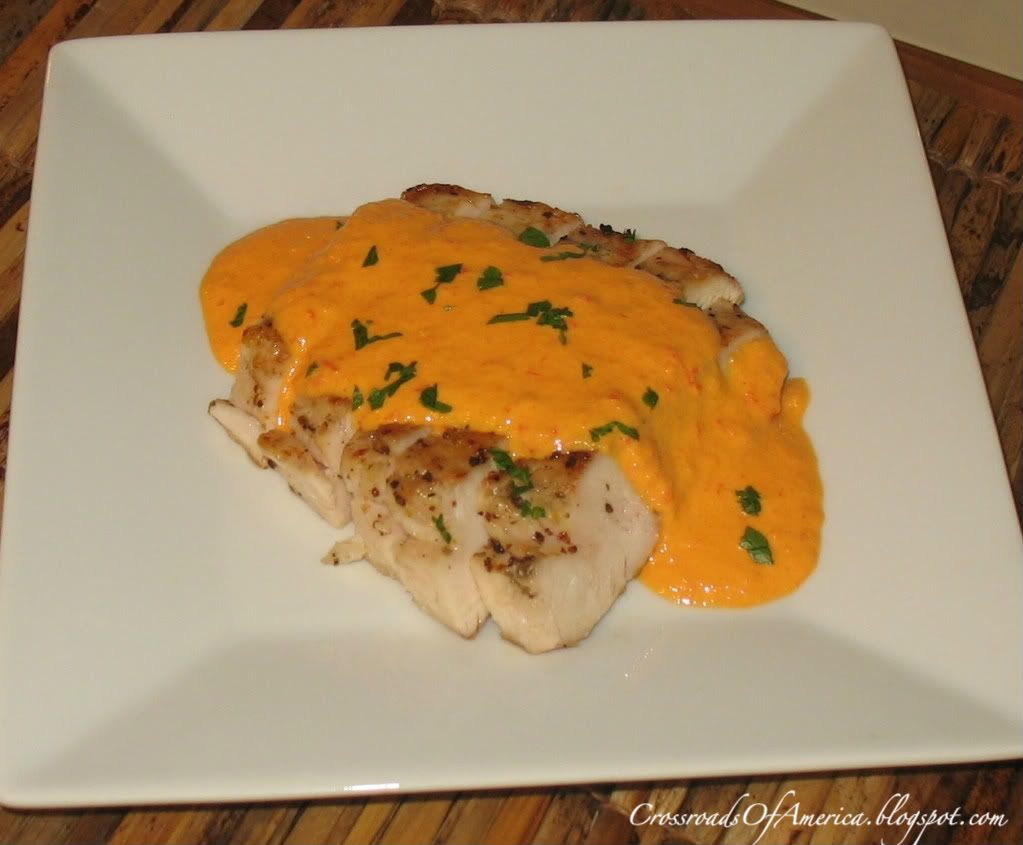 It's even great just as a dipping sauce for grilled French bread. Or pour it over grilled veggies.
Makes: 4 servings
Prep time: 5 minutes
Cook time: 25 minutes
Printable Recipe
Ingredients:
4 boneless, skinless chicken breasts
Salt and pepper
4 t butter
1/2 cup onion, diced
1 clove garlic, minced
1 red bell pepper, cut in strips
3 T cream cheese
1 T sour cream
2 t dry white wine
2 T fresh parsley, chopped
1. Season chicken breasts and place on grill.
2. While chicken is grilling, melt butter in skillet over medium-high heat. Add onion and cook until translucent, about 2 minutes.
3. Add the red pepper strips and cook until starting to turn tender, about 5 minutes. Remove from heat.
4. Place cream cheese, sour cream and wine into a blender. Add onion/pepper mixture and puree until smooth.
5. Return sauce to pan and heat over very low heat so as to not let it boil.
6. Finish cooking chicken. Let rest, slice, and drizzle with the sauce. Garnish with chopped parsley.