Anita and I met up for lunch the other day. We decided to go to
Shapiro's
, one of my long-time favorites. Shapiro's has been in the area for a long time. They have your usual buffet-like fair, like meatloaf, liver and onions, etc, and really, really good sandwiches and bread. The sandwiches are so good that I have never tried their other food. I should since everything smells so good.

I ordered my usual, a pastrami sandwich on rye with Swiss and yellow mustard. Sandwiches come with a big deli pickle.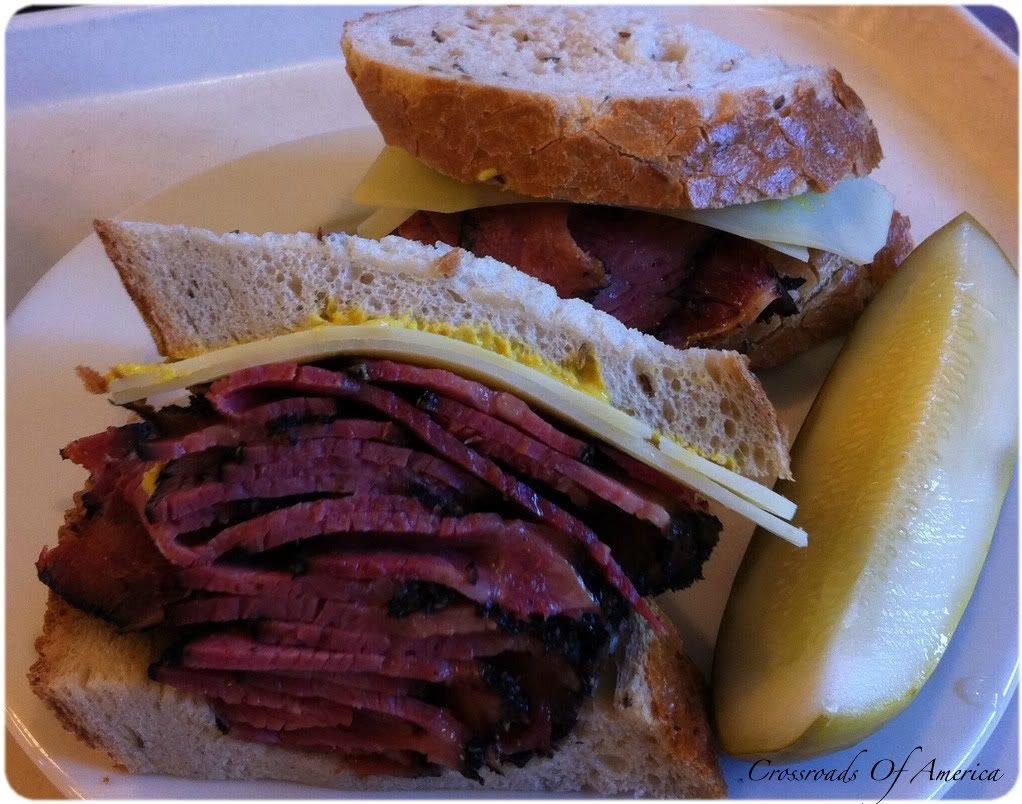 The pastrami and corned beef at Shapiro's is insanely good. It reminds me of the sandwiches I had in New York city.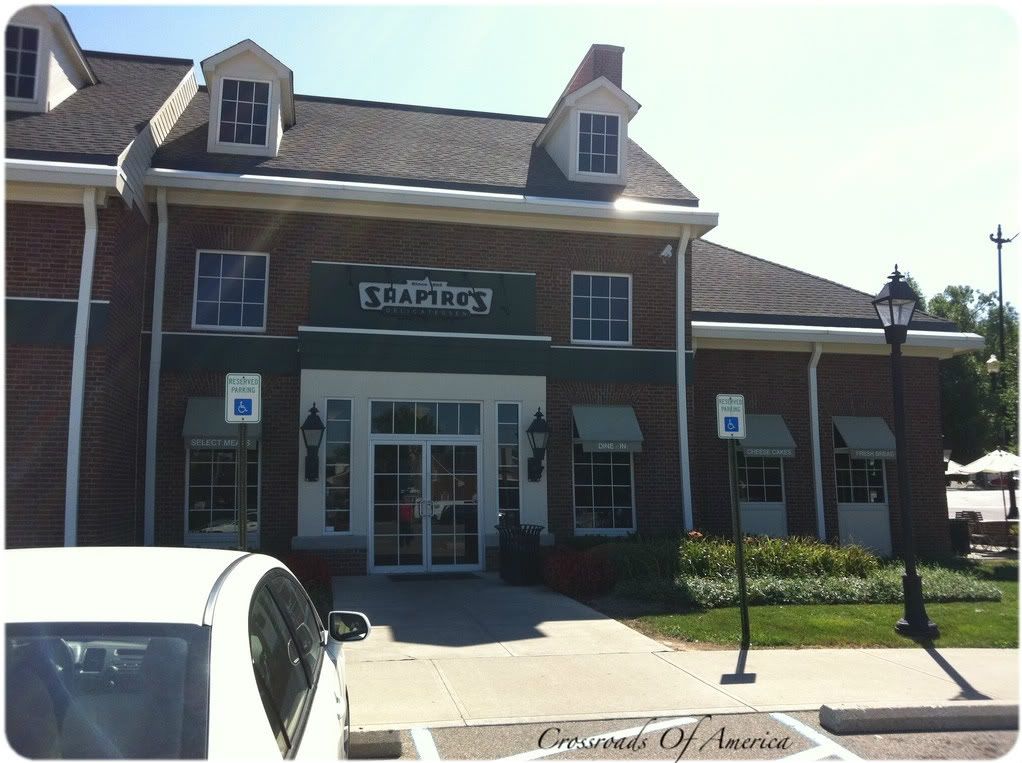 Anita had a fresh Chef salad that looked (and was) very good. I'd like to try their salads too, but I just can't get past how good the pastrami is!