Now, this was different. A good kind of different. It's sweet, but with some heat backing it up.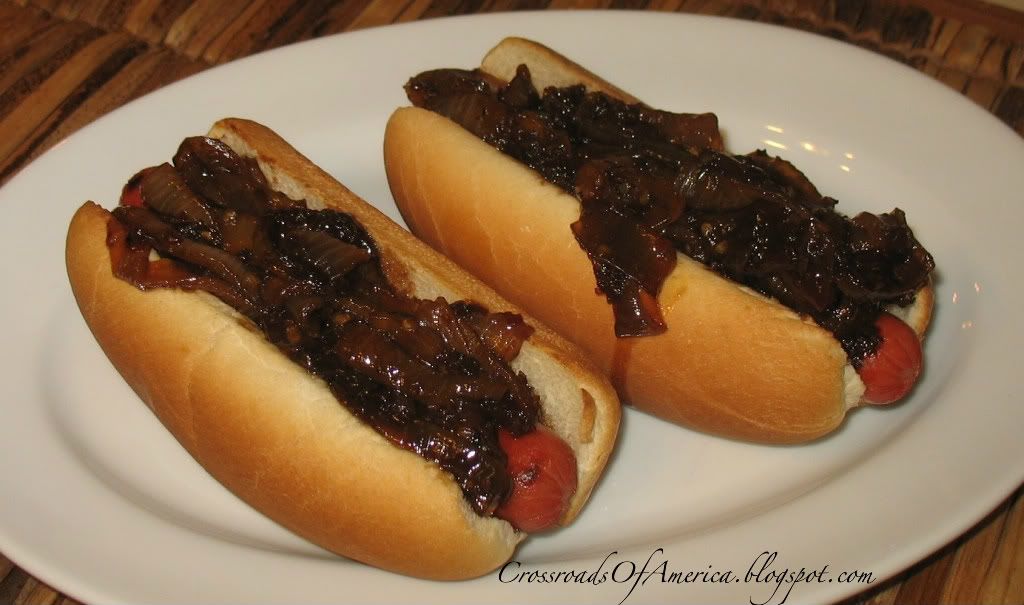 A nice change from your usual hot dog topping. This is my take on a recipe I found
here
.
Makes: 4 servings
Prep time: 5 minutes
Cook time: 30 minutes
Printable Recipe
Ingredients:
2 medium sweet onions, halved, peeled, cut into 1/2" rings
1/4 cup vegetable oil
1 t black pepper
1 T crushed red pepper flakes
3 cloves garlic, minced
1 cup light brown sugar
2 12 oz cans root beer
1. Heat oil over medium heat in a medium sized pot. Add the onions and saute until soft.
2. Add the black and red peppers, garlic and brown sugar. Stir. Pour in the two cans of root beer. Bring to a boil and reduce to a simmer. Continue simmering until the liquid is almost completely evaporated, stirring occasionally.
3. Serve over hot dogs with Dijon or brown mustard.