We took a Saturday drive over to northern Cincinnati for a day of shopping at
Jungle Jim's
(aka Foodie Heaven). We decided to swing by
Izzy's
for lunch. Izzy's claims to have the world's best Reuben sandwiches. As a Reuben addict I couldn't pass it up.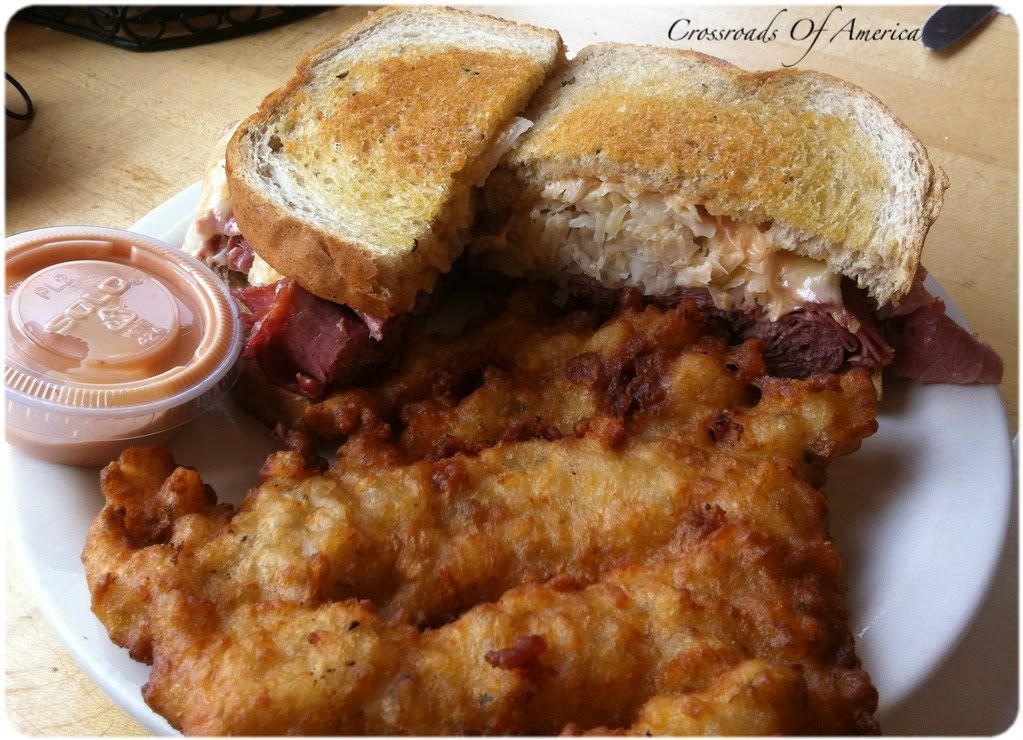 This particular Izzy's is in a pretty unassuming small strip mall.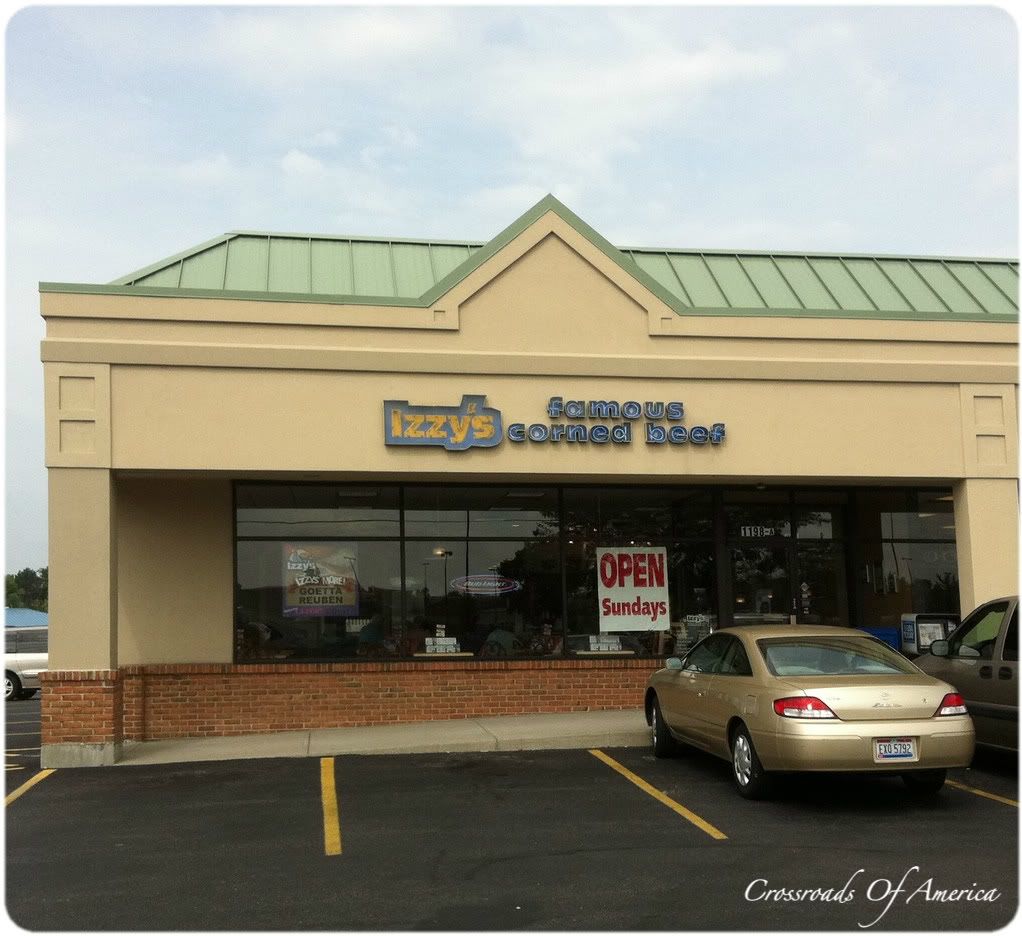 I ordered their signature grilled Reuben, which comes with a massive and really, really good potato pancake. The corned beef was perfect. It was a really tasty good sandwich. For me, the more napkins you need to eat a Reuben, the better it is, and I used plenty.
Anita had the turkey Reuben on a rye roll, which she said was very good also. We both agreed that the potato pancake was very addicting.
I can't wait to return to Izzy's to try some of their other Reubens!