Wow, this is just good. I grew up on black eyed peas. My dad has always had them with just about every meal.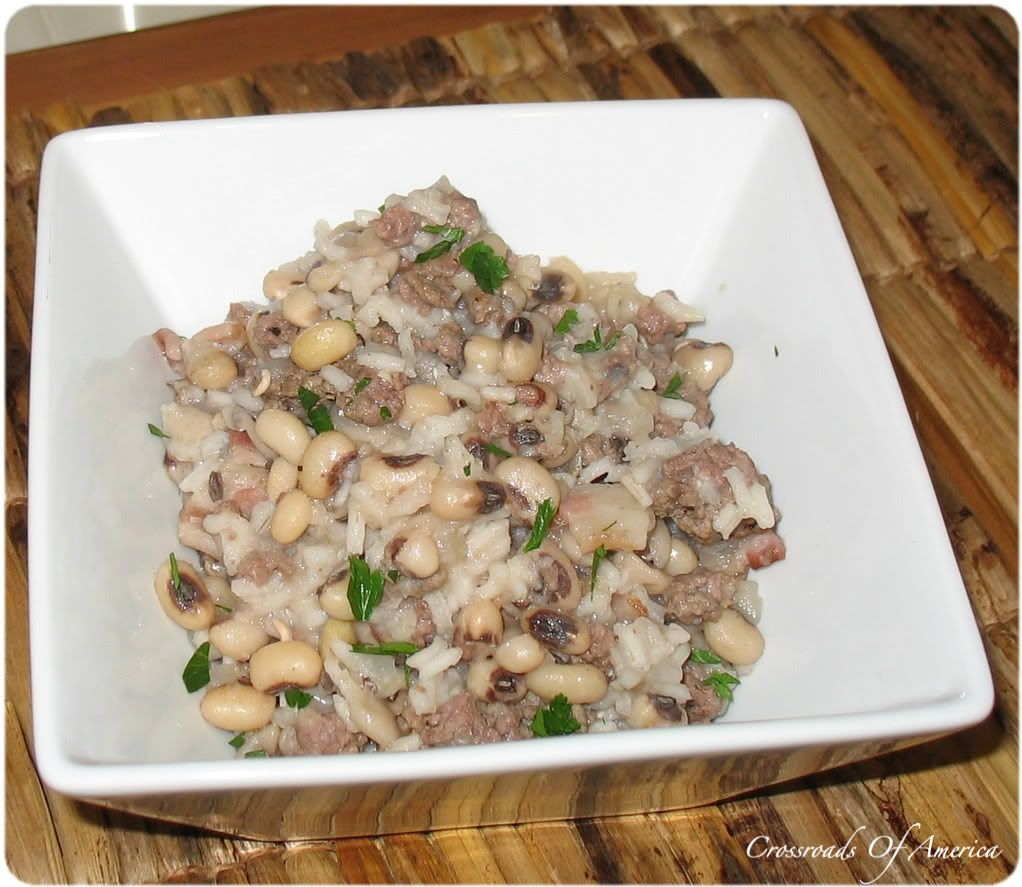 This makes a great side, or a main. I found the
original recipe over on the Real Cajun Recipes web site
.
Makes: 6 servings
Prep time: 8 hours
Cook time: 2 hours
Printable Recipe
Ingredients:
1 cup dried black-eyed peas
3 slices bacon, chopped
1 small onion, chopped
2 cloves garlic, chopped
1/2 cup uncooked white rice
1/2 pound ground beef
Accent (I substituted a splash Worcestershire sauce)
Fresh parsley, chopped, for garnish (if desired)
1. Put beans in a bowl and cover with water. Let soak for 8 hours. Drain.
2. Place beans in a large pot. Add enough water to cover the beans. Add bacon, onion, and garlic. Bring to a boil then reduce to a simmer. Cover and let simmer for 30 minutes to 1 hour or until the beans are just starting to get tender. Do not overcook.
3. Add the rice and stir. Add more water if needed. Cover and continue simmering for another 20 minutes.
4. Brown the ground beef. Drain. Add to pot. Season with salt and pepper and Accent (or Worcestershire sauce) to taste. Reduce heat to low and cook, covered 10 minutes.
5. Remove from heat and let rest 10 minutes before serving. Garnish with chopped fresh parsley if desired.