Oh, yummy!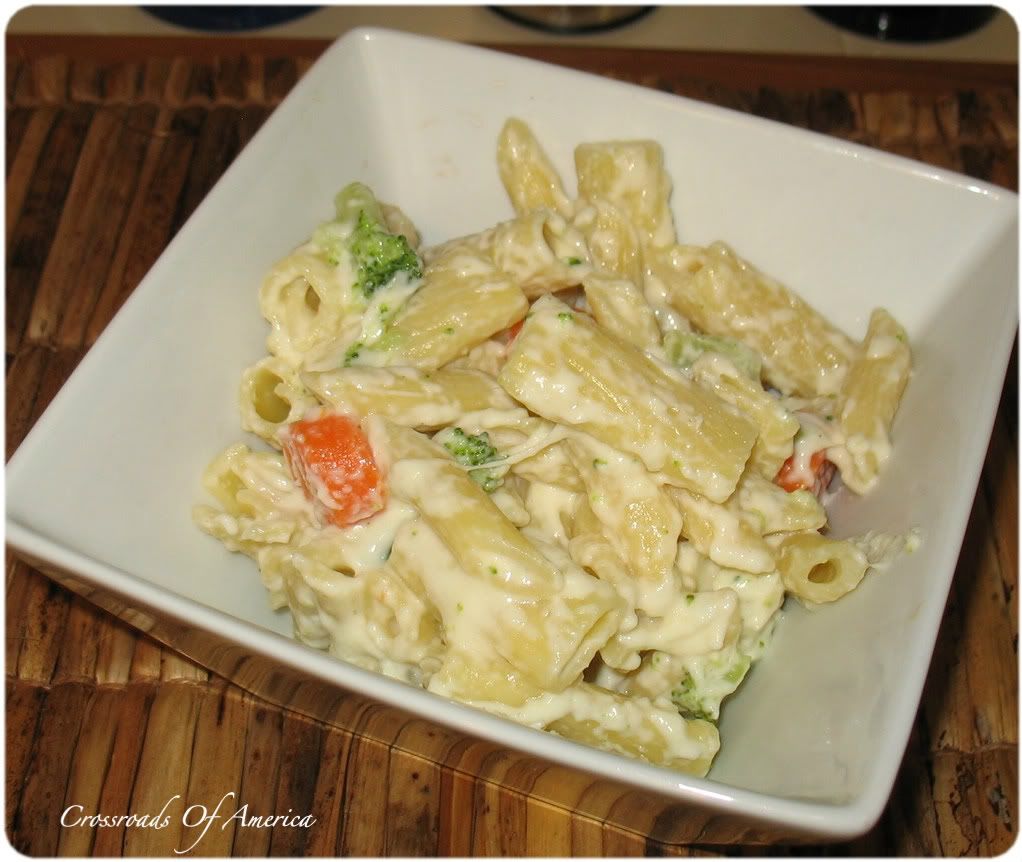 I found this
recipe over on the Better Homes & Gardens website
. You can use pretty much any kind of cheese you have on hand. This makes a great side!
Makes: 4 servings
Prep time: 5 minutes
Cook time: 20 minutes
Printable Recipe
Ingredients:
1 12-16oz package pasta (I used penne, but you can use whatever you have on hand)
1 lb package frozen cauliflower, broccoli, and carrot mix
1 cup milk
3 oz cream cheese, cut into chunks
1/4 t white pepper
3/4 cup shredded cheese (Swiss, cheddar, Mozzarella, whatever you have on hand)
1/4 cup fresh grated Parmesan cheese
1. Cook pasta per package instructions, except add in the frozen vegetables when there are 5 minutes left to cook. Remove and drain.
2. In the pot used to cook the pasta, add in milk, cream cheese, and butter. Cook over low heat, stirring, until the cheese is melted.
3. Add pasta and veggies back to pot and stir to coat.
4. Stir in shredded cheese and Parmesan. Serve.