I found this idea over at the
You Made That?
blog. It's a great way to use up leftover grilled chicken.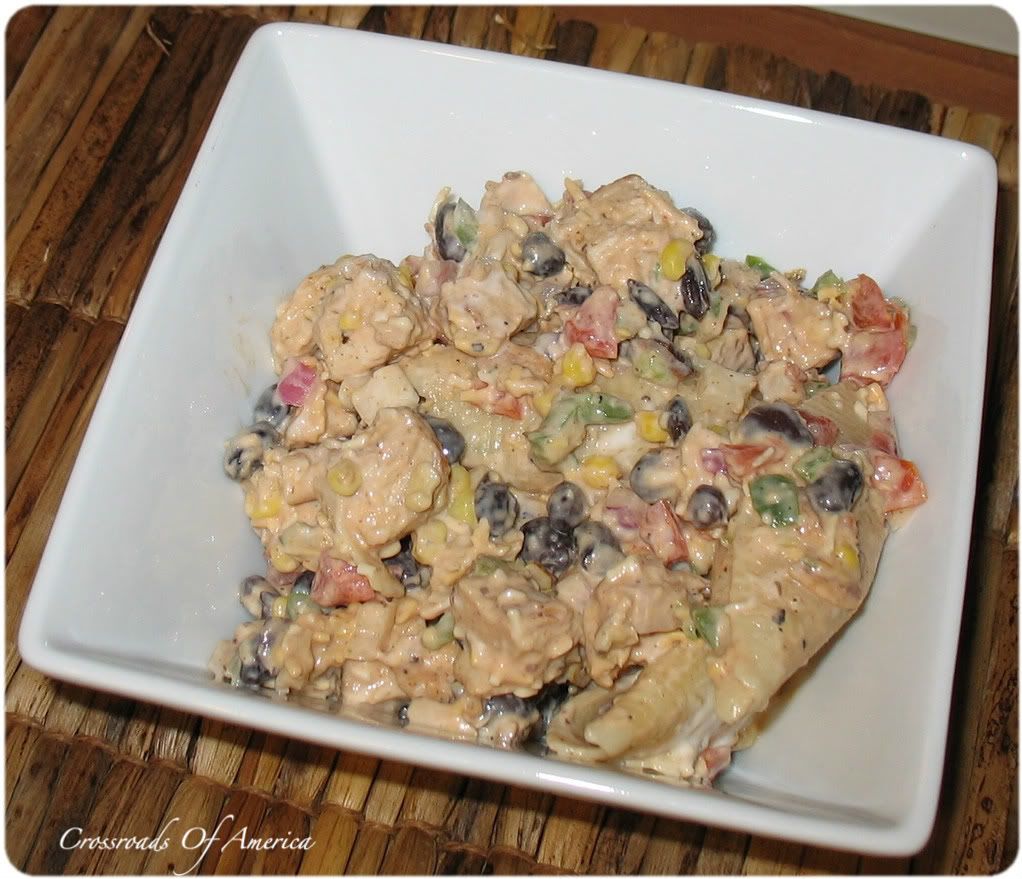 You might want to kick this up a bit and add in some jalapeño. If the salad gets a little dry the next day (because the pasta absorbs the dressing), just add a few tablespoons more dressing and stir.
Makes: 6 servings
Prep time: 15 minutes
Cook time: 35 minutes
Printable Recipe
Ingredients:
1 12oz box large shell pasta
1 can corn, drained
1 can black beans, rinsed and drained
1/2 green bell pepper, chopped
1 large tomato, chopped
1/2 cup cheddar cheese, shredded
green onions, red onions or jalapeños, to taste, chopped (optional)
8 slices bacon
2 chicken breasts
1/4 BBQ sauce
1/2 cup mayonnaise
1/4 Ranch Dressing
1. Cook bacon. Once cooled, chop into small pieces.
2. Season chicken with salt and pepper. Grill until done. Once cooled, chop into bite-sized pieces.
3. Cook pasta according to package. Drain well and let cool.
4. In a small bowl combine the mayonnaise, BBQ sauce and ranch dressing.
5. In a large bowl combine the vegetables. Add in the chicken, pasta, bacon, and sauce. Stir well.