This is another great idea from
Nibble Me This
. The feta and oregano compound butter really is fantastic, and would be great on grilled bread as a side.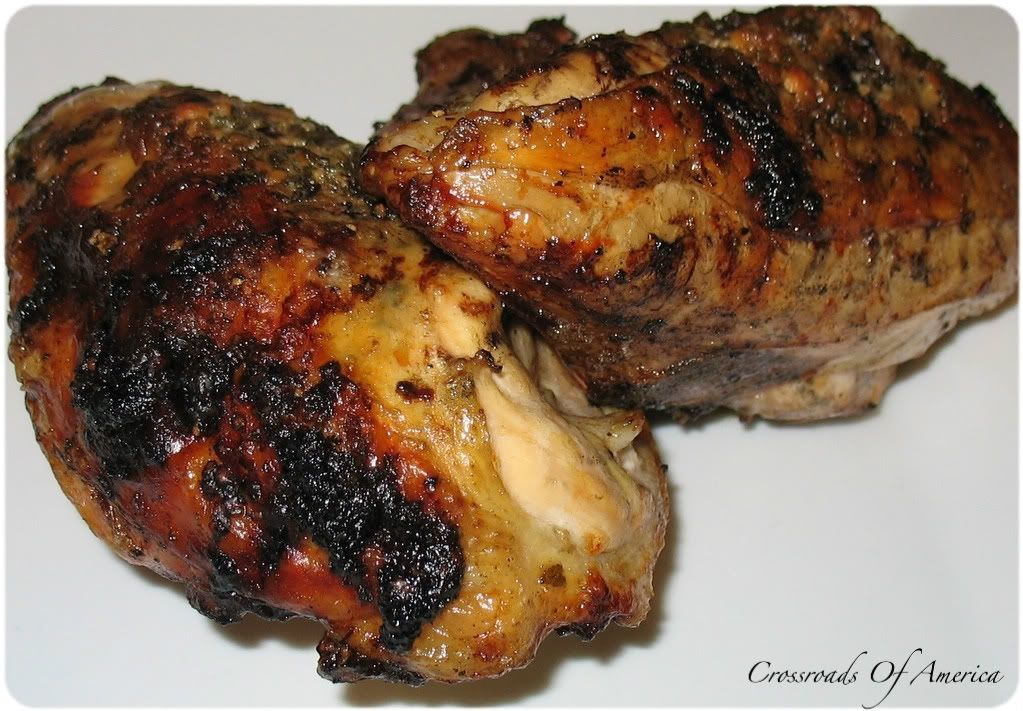 I modified the butter mixture just slightly, to taste.
Makes: 2 servings
Prep time: 30 minutes
Cook time: 45 minutes
Printable Recipe
Ingredients:
2 bone-in split chicken breasts, skin-on
4 T butter
1/4 cup feta cheese, crumbled
1 1/2 T dried oregano, divided
2 Kalamata olives, pitted, diced
1/2 t sea salt
1/4 t black pepper
1/2 lemon, cut into wedges
1. Soften the butter. Mix in the oregano and feta. Place on a sheet of parchment paper. Roll up, forming a log. Place in freezer and let harden for 30 minutes.
2. Preheat grill for direct and indirect cooking.
3. Separate the skin from the chicken by running your fingers in between it and the meat. Crumble some of the compound butter and place under the chicken skin.
4. Salt and pepper outside of chicken. Sear over direct heat then move to indirect heat. Sprinkle with additional butter mixture. Cook until chicken is done.
5. Let rest 10 minutes then serve with lemon wedges for drizzling.