We love making French bread pizzas on the grill. It really doesn't get any easier. Bread, sauce, and whatever toppings you want and you're good-to-go!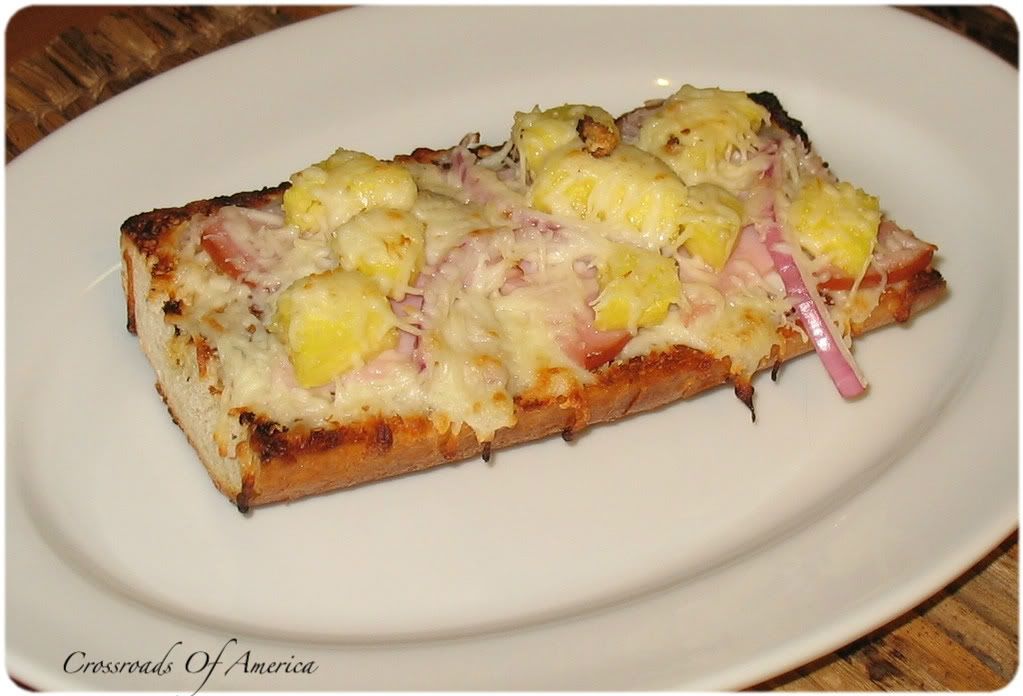 This is a really great pizza. The butter sauce has some good kick to it which complements the sweetness of the pineapple.
Makes: 4 servings
Prep time: 10 minutes
Cook time: 20 minutes
Printable Recipe
Ingredients:
5 T butter
1 T red pepper flake
1/2 T garlic salt
1 t dried parsley
1 loaf French bread, cut in half and the cut in half lengthwise
1/2 small red onion, sliced thin
1 package Canadian bacon, chopped
1 small can pineapple chunks, drained
1/4-1/2 cup shredded Italian cheese blend
Oil
1. Preheat grill to medium high.
2. Brush bread on cut side with oil. Transfer to grill, cut side down, and grill until bread begins to char. Remove from grill.
3. Melt butter in a sauce pan. Mix in red pepper flake, garlic salt, and parsley.
4. Brush butter mixture on cut side of bread. Add half of the cheese. Top with Canadian bacon, pineapple, and red onion. Top with remaining cheese.
5. Transfer bread to grill and heat until cheese is melted.