A super-easy, super-tasty burger! I coulda had two of these.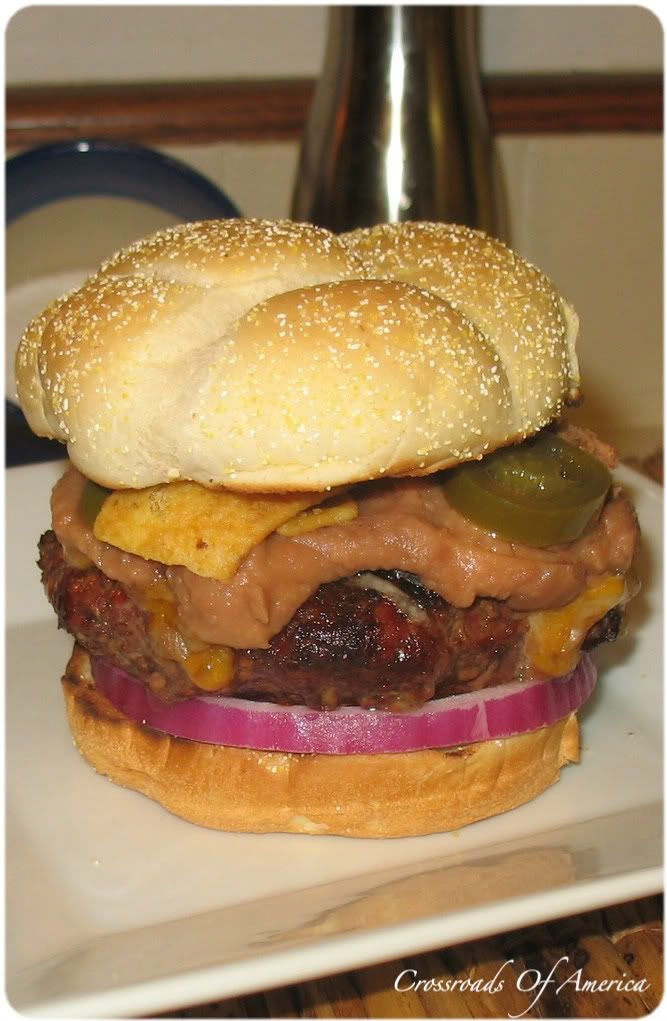 Save any leftover refried beans for dipping with the corn chips (after adding in some hot sauce).
Makes: 2 burgers
Prep time: 5 minutes
Cook time: 20 minutes
Printable Recipe
Ingredients:
1 lb ground beef, formed into two (or more) patties
Southwest seasoning
2 slices sharp cheddar or pepperjack cheese
2 Hamburger buns
4 slices red onion
1/2 cup refried beans, warmed
Handful corn chips
Pickled jalapeño slices, to taste
1. Fire up the grill for medium-high heat. Season burgers with southwest seasoning and grill until done as desired. Top with cheese and remove to rest for 5 minutes.
2. Place red onion on buns. Add burger, followed by the refried beans, corn chips, and jalapeños.
3. Serve with leftover beans and corn chips for dipping.