I grilled up some tenderloin sliders the other night. I needed something different to put on them, so I whipped up some of this roasted habanero mayonnaise.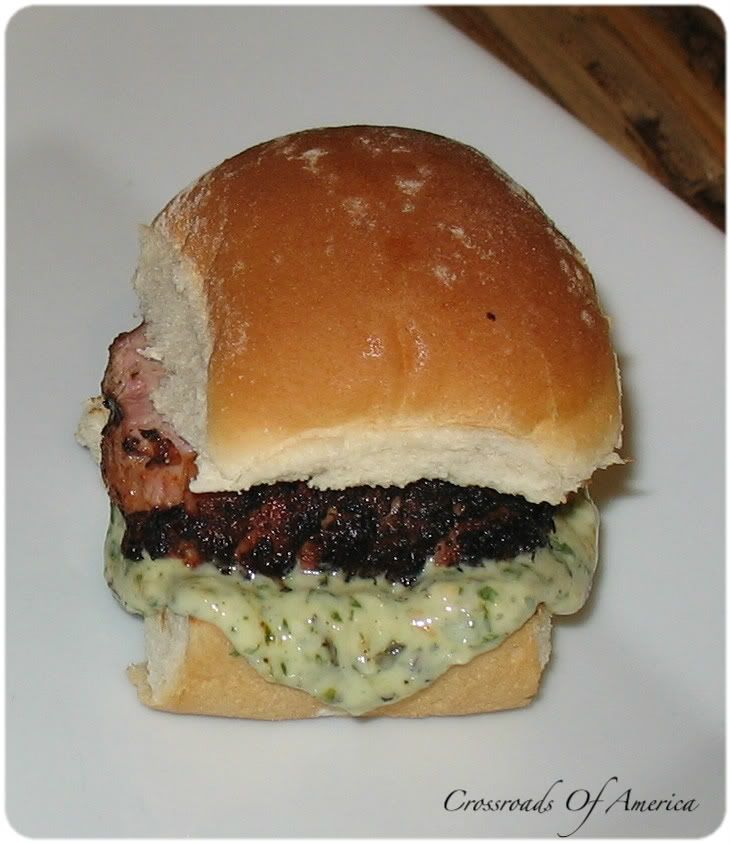 I made a separate batch using jalapeños instead of habaneros. If you really don't want any heat you could use poblanos instead.
Makes: 2 cups
Prep time: 10 minutes
Cook time: 20 minutes
Printable Recipe
Ingredients:
3 habanero or jalapeño peppers
1/2 tablespoon extra-virgin olive oil
1 cup mayonnaise
1/2 cup fresh cilantro, chopped
1 green onion, chopped
2 cloves garlic, chopped
1 lime, juiced
1/2 t dried basil
1. Fire up your grill or preheat the oven to 400 F.
2. Sprinkle peppers with oil and place on grill or in oven. Cook until peppers are well charred, turning once. Remove and let cool slightly.
3. Remove charred skin by running under water. Remove stems and seeds, if desired. Chop and place into blender along with remaining ingredients. Blend until smooth, adding salt and pepper to taste.