Nothing beats a big ole plate of breakfast for dinner. This
great recipe
came from
Frank's diner
in Kenosha, WI. The diner was on a recent episode of
Diners, Drive-Ins and Dives
on the
Food Network
.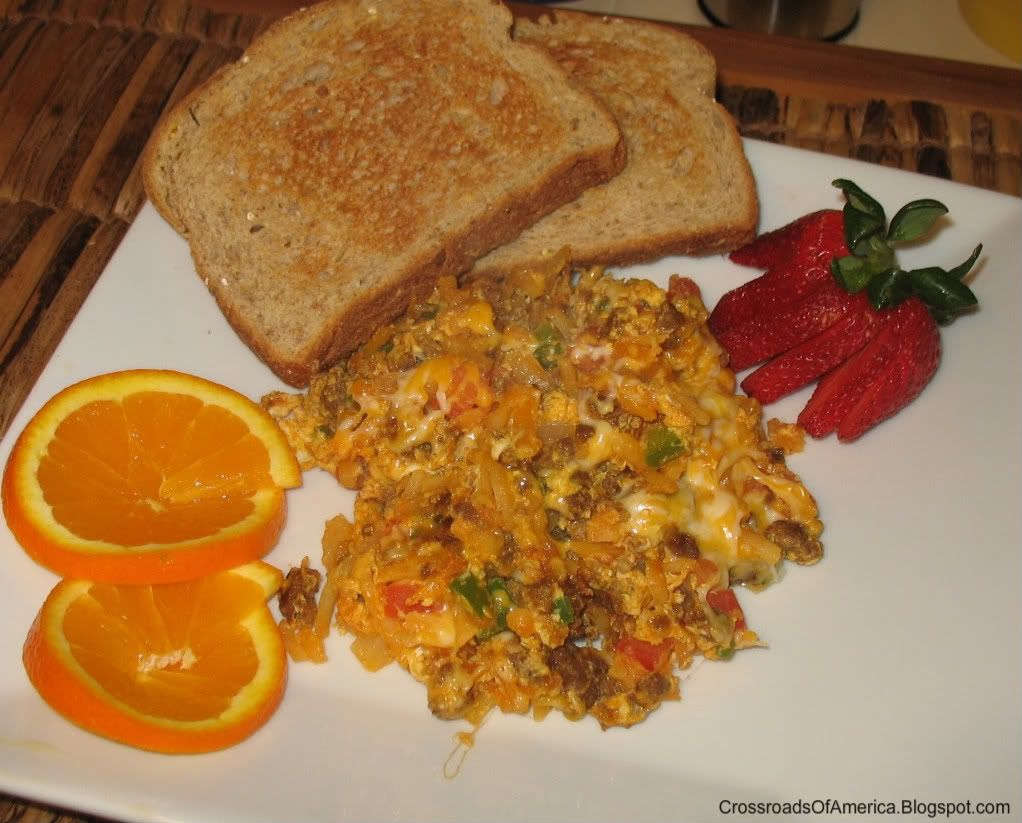 We changed things up just slightly. You can pretty much add whatever you want.
Makes: 4 servings
Prep time: 10 minutes
Cook time: 25 minutes
Printable Recipe
Ingredients:
2 cups frozen hash browns
1/2 cup onion, diced
1/2 cup green bell pepper, diced
1 jalapeño pepper, diced
1 lb ground Mexican chorizo
1 small tomato, chopped
5 large eggs
1 cup Cheddar cheese, shredded
1. Brown chorizo in a large skillet over medium-high heat. Remove to a paper towel-lined plate.
2. Add one tablespoon oil to the skillet and add the potatoes, onion, green pepper and jalapeño pepper. Mix and cook until the green peppers and onions start to soften, stirring occasionally.
3. Add the chorizo, tomatoes, and eggs. Mix and cook another 3 or so minutes, stirring often.
4. Add the cheese and cook until melted. Mix. Remove from heat and serve.