We were very pleasantly surprised as to how great
this salad from Sunny Anderson
came out. Not because we don't like her recipes. The color from the balsamic vinegar makes you wonder about this salad, but fear not. It's really outstanding.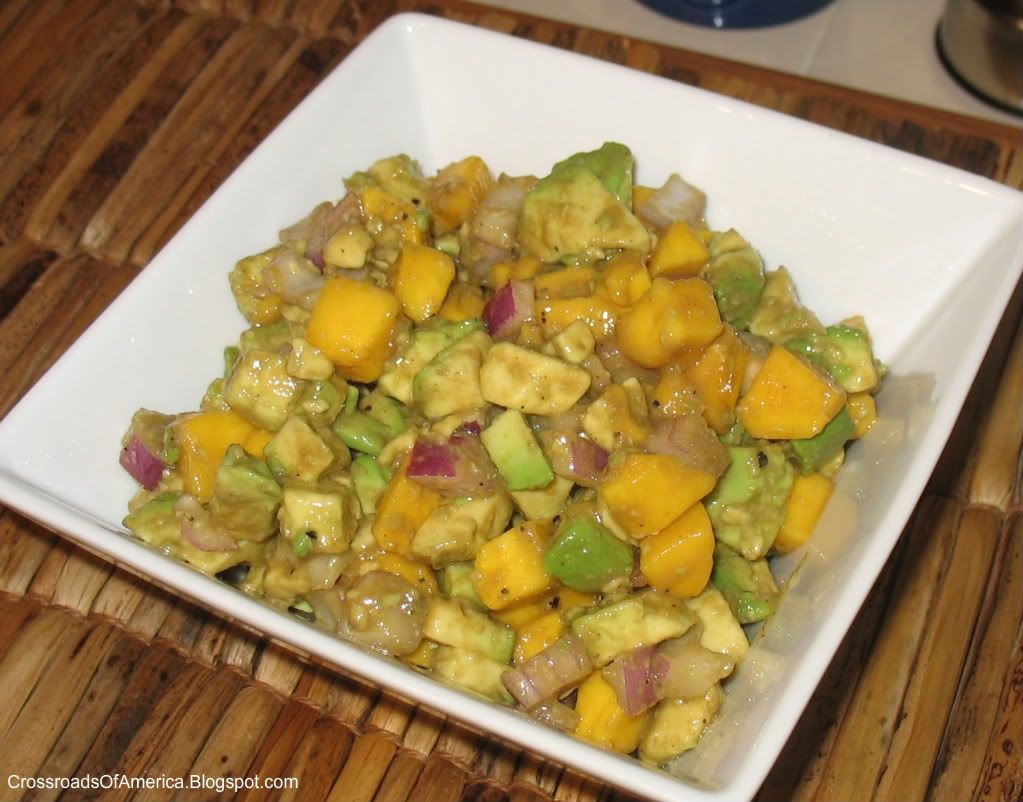 Makes: 4 servings
Prep time: 10 minutes
Printable Recipe
Ingredients:
1 T balsamic vinegar (use a quality balsamic)
1 T fresh-squeezed lime juice
2 T extra-virgin olive oil
2 mangos, cubed (I used 3 small mangos)
2 avocados, cubed
1/2 small red onion, diced
1. In a large bowl, add the vinegar, lime juice, and salt and pepper to taste. Whisk together.
2. Add in the mango, avocados and onion and toss.