After a few hours working outside in the hot sun, it's time for a frosty root beer float!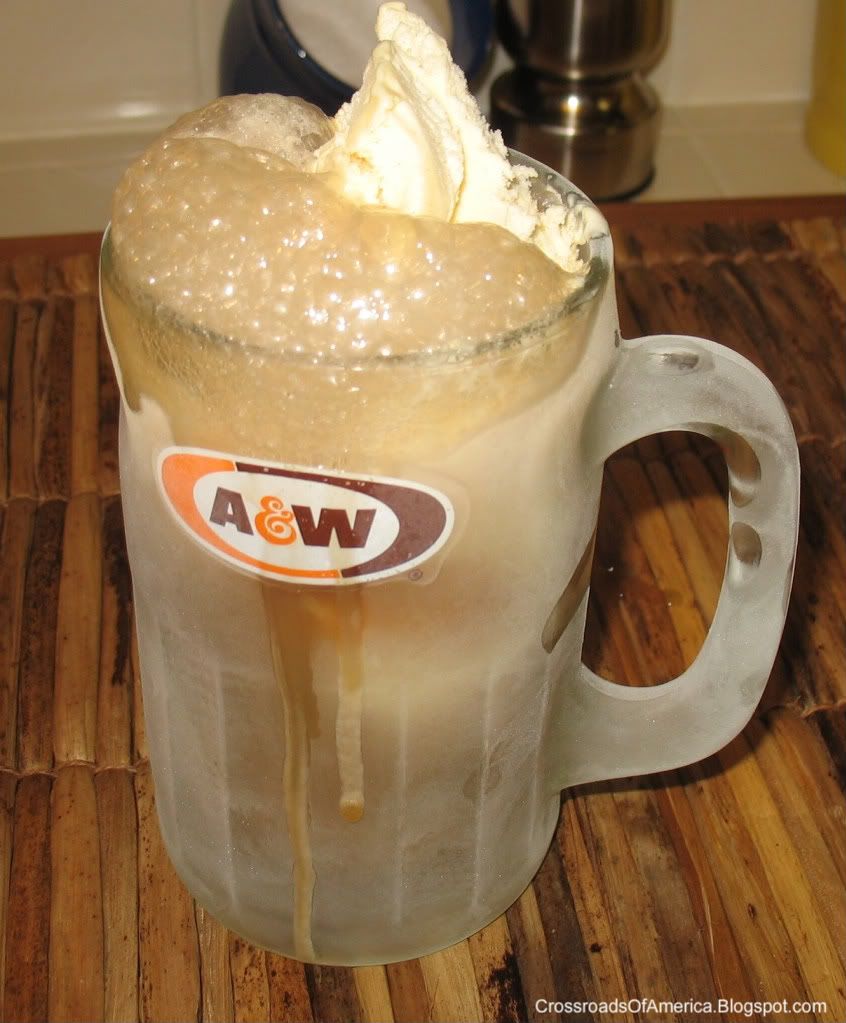 I had these all of the time as a kid. I found this mug at the
Exit 76 Antique Mall
for a couple of bucks. I threw it in the freezer for a bit, then filled it with vanilla ice cream and A&W root beer. It hit the spot!