These won't last long. You might want to double the recipe!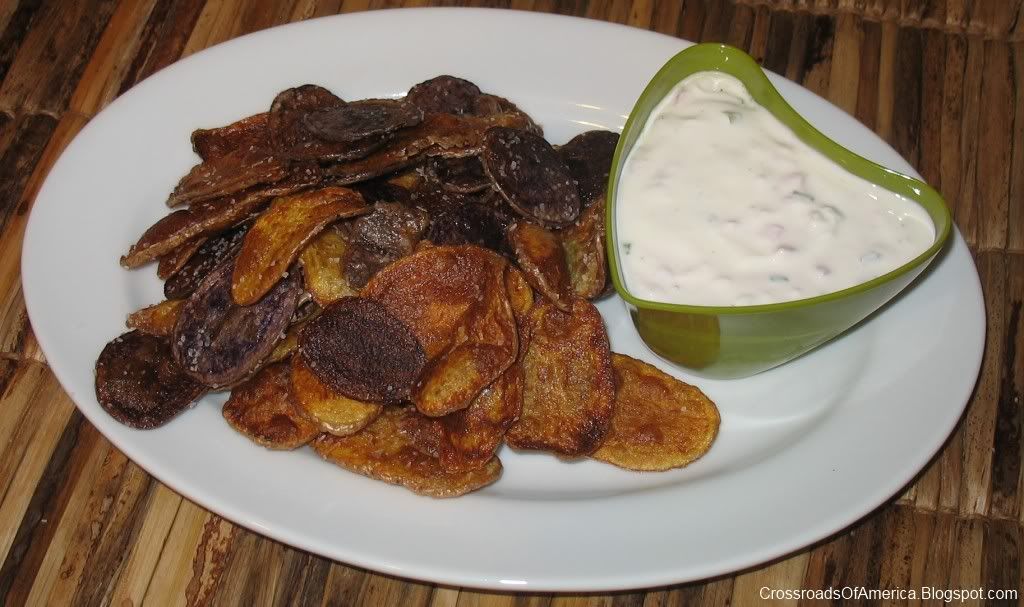 I found the original recipe over on the
Real Simple website
and changed it up.
Makes: 4 servings
Prep time: 5 minutes
Cook time: 20 minutes
Printable Recipe
Ingredients:
3/4 cup sour cream
2 oz soft goat cheese
1 small shallot, minced
1 T fresh lemon juice
1 T fresh chives, chopped
1 lb fingerling potatoes
Oil, for frying
1. Combine the sour cream, goat cheese, shallot, lemon juice, chives, 1/4 cup of water, and salt to taste in a small bowl. Refrigerate.
2. Use a mandolin to cut the potatoes lengthwise into thin slices.
3. Heat a few cups of oil over medium high heat to 370 F. Working in batches, fry the potatoes. Remove to a paper towel-lined plate and season with salt.
4. Serve with the dip.