We loved how these sandwiches came out. The best part is the slow-cooked pork, which is so tender and juicy that you could just eat a bowl of it by itself.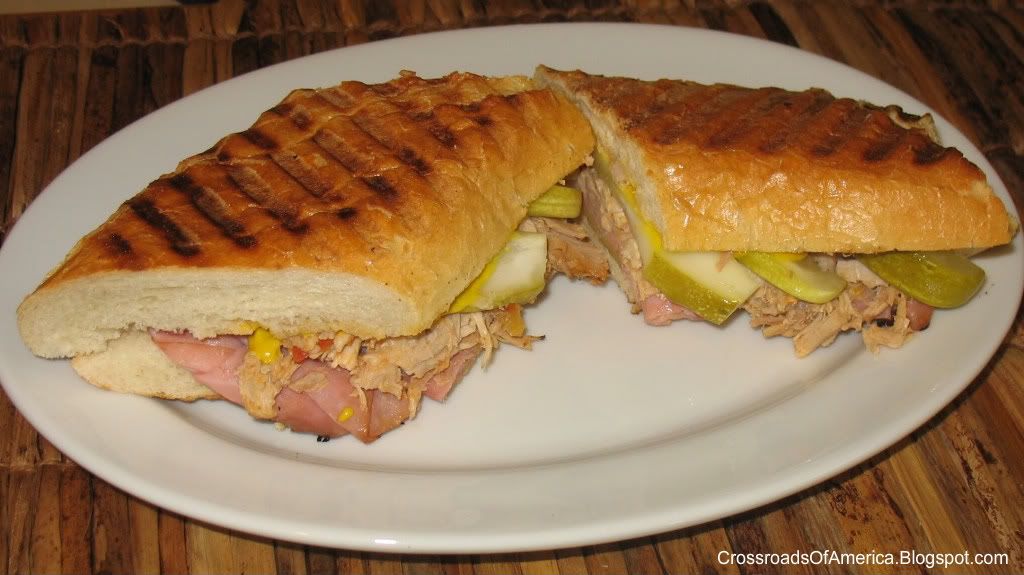 I made these sandwiches two different ways. Pressed, and un-pressed. Either way is great.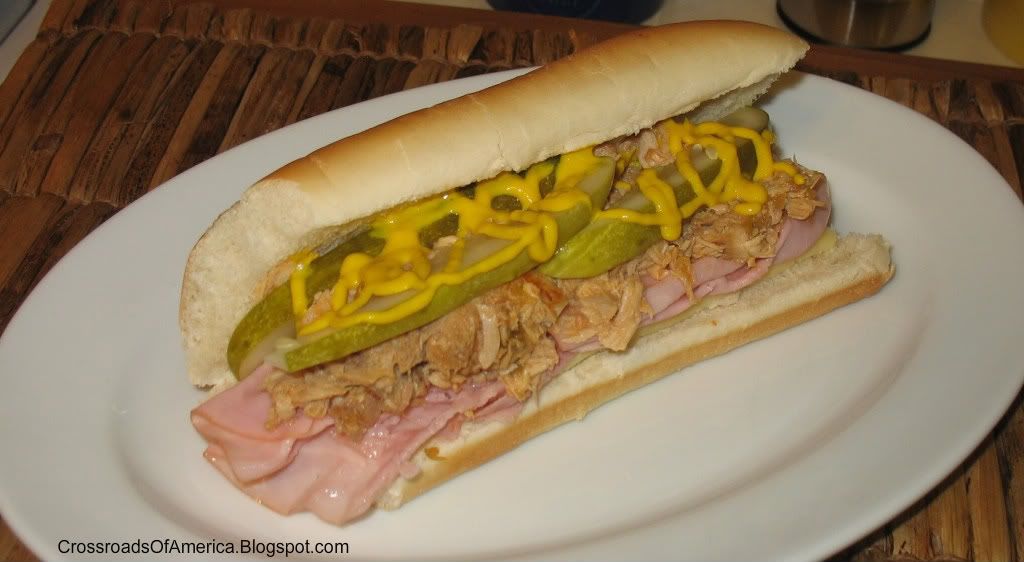 Makes: 6 sandwiches
Prep time: 10 minutes
Cook time: 4-5 hours
Printable Recipe
Ingredients:
3 lb pork loin
1 16 oz jar salsa
1 8 oz can crushed pineapple with juice
6 large rolls or 1 loaf French bread
1/2 lb sliced Swiss cheese
1/2 lb sliced ham
Prepared yellow mustard
Dill pickles, sliced thin
1. Place roast in Dutch oven or large pot with salsa and pineapple (with juice). Cook on low about 4 hours or until completely tender.
2. Remove from pot and let cool slightly. Shred meat.
3. Split rolls or bread. Top with cheese and ham and a large serving of the shredded pork.
4. Optionally, press sandwiches on a panini press until cheese starts to melt.
5. Add mustard and pickles and serve.