We made up this big ole pork loin roast the other day and found a ton of great ways to use it. It has great flavor, and is tender as can be.
On a grilled pizza...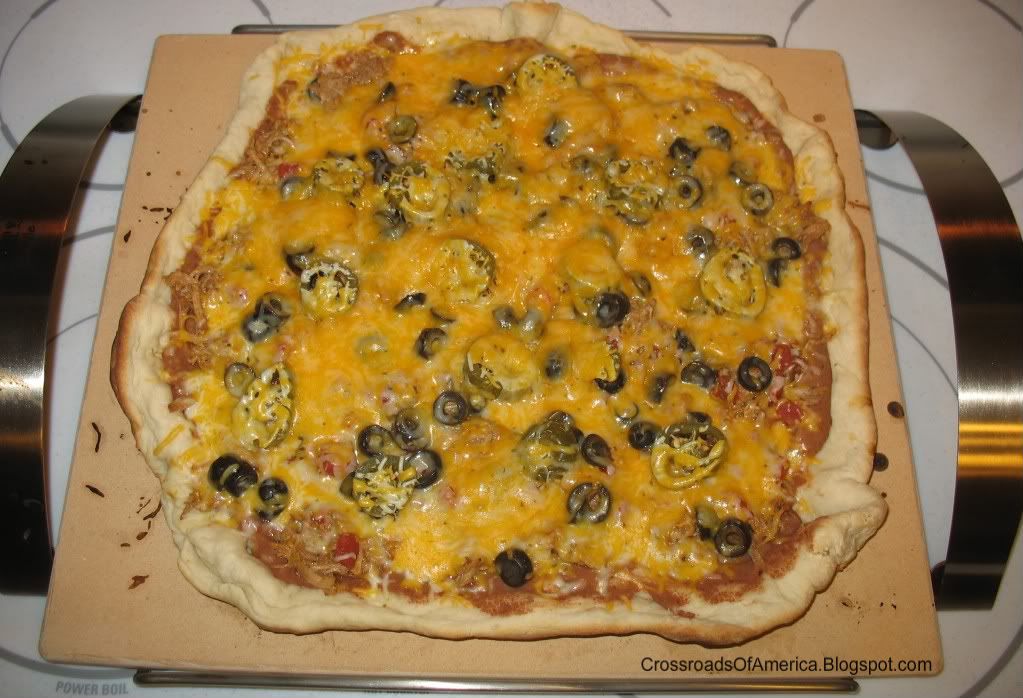 We used the shredded pork on tacos...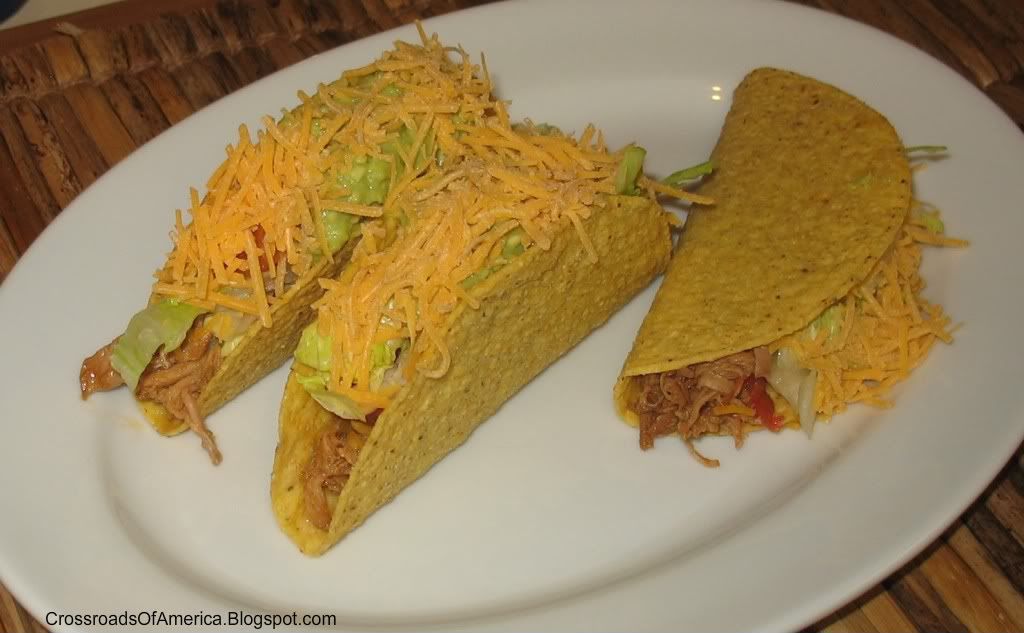 And on baked potatoes!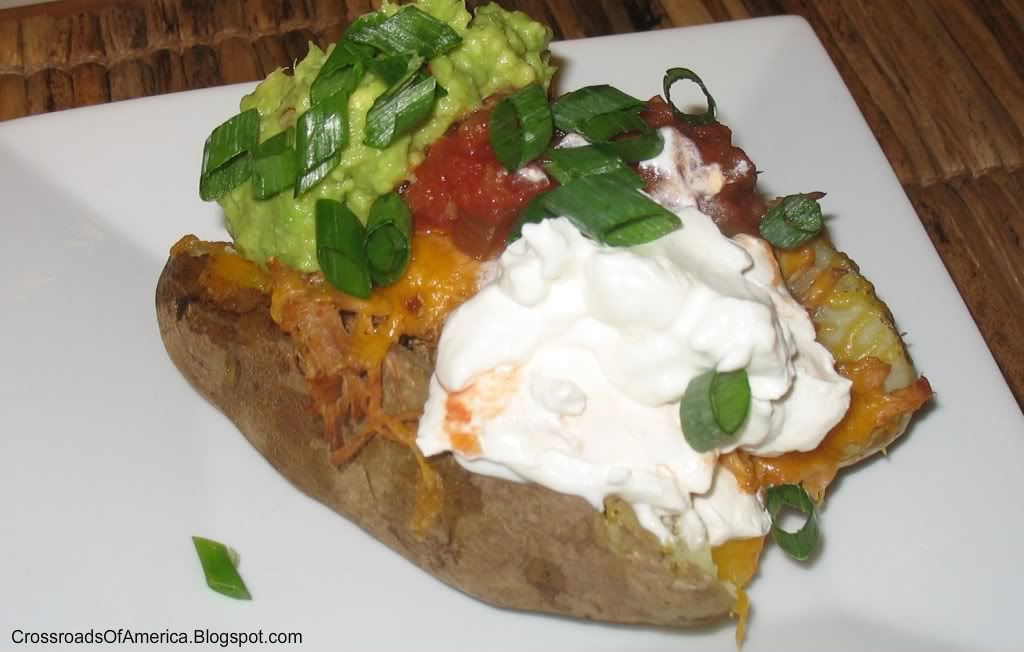 Makes: A bunch
Prep time: 5 minutes
Cook time: 8 hours
Printable Recipe
Ingredients:
3 lb boneless pork loin roast
1/2 t salt
2 4 oz cans diced green chile peppers
3 cloves garlic, crushed
1/4 cup chipotle sauce
1. Place the roast in a Dutch oven and season with salt.
2. Place chile peppers and garlic on top of roast. Pour in the chipotle sauce and 1/2 cup water. Cover, and cook 7 hours over low heat until meat is falling apart.
3. Remove roast from the slow cooker, let cool a bit and shred with forks. Return pork to the slow cooker, and allow to sit 15 minutes to absorb some of the liquid.