This is an excellent
potato salad recipe
from Bobby Flay. Great warm or cold!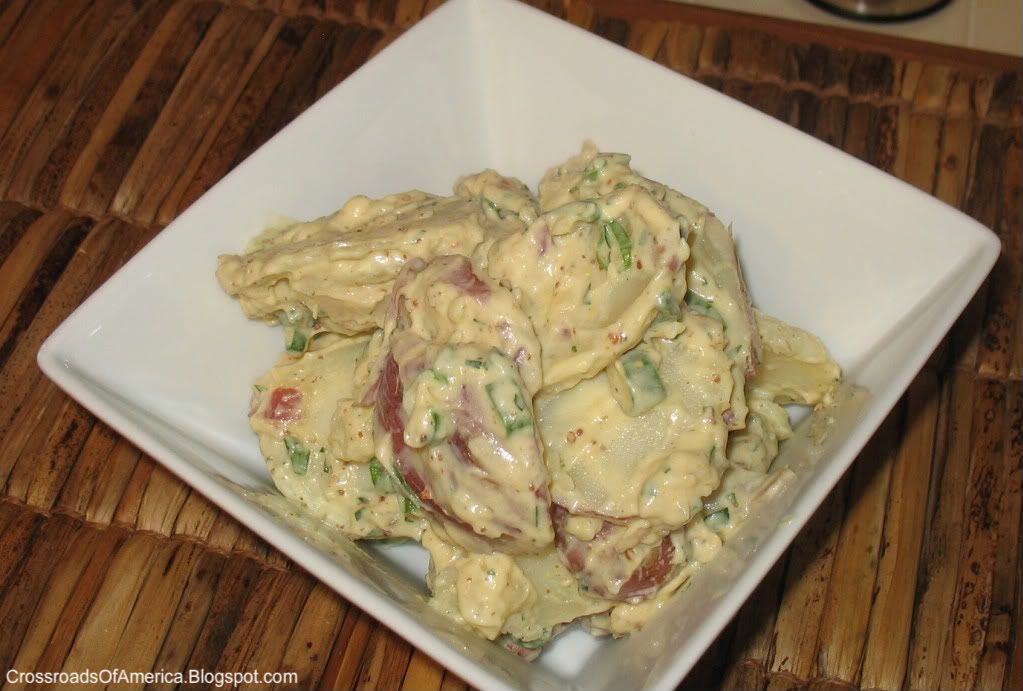 Makes: 6-8 servings
Prep time: 10 minutes
Cook time: 25 minutes
Printable Recipe
Ingredients:
3 lbs red potatoes
4 green onions, sliced
1 cup mayonnaise
3 T Dijon mustard
3 T whole grain mustard
2 cloves garlic, chopped
3 T white vinegar
1/4 cup fresh parsley, chopped
1. Place the potatoes in a large pot and cover with water. Bring to a boil and cook 15-25 minutes or until just getting soft. Do not over cook. Drain well. Cut into 1/4" rounds and place in large bowl with the green onions.
2. In a small bowl, whisk the mayo, Dijon mustard, whole grain mustard, garlic, vinegar, parsley, and salt and pepper to taste.
3. Add the dressing to the potatoes and mix very gently.