These were a big hit. Everyone really loved them!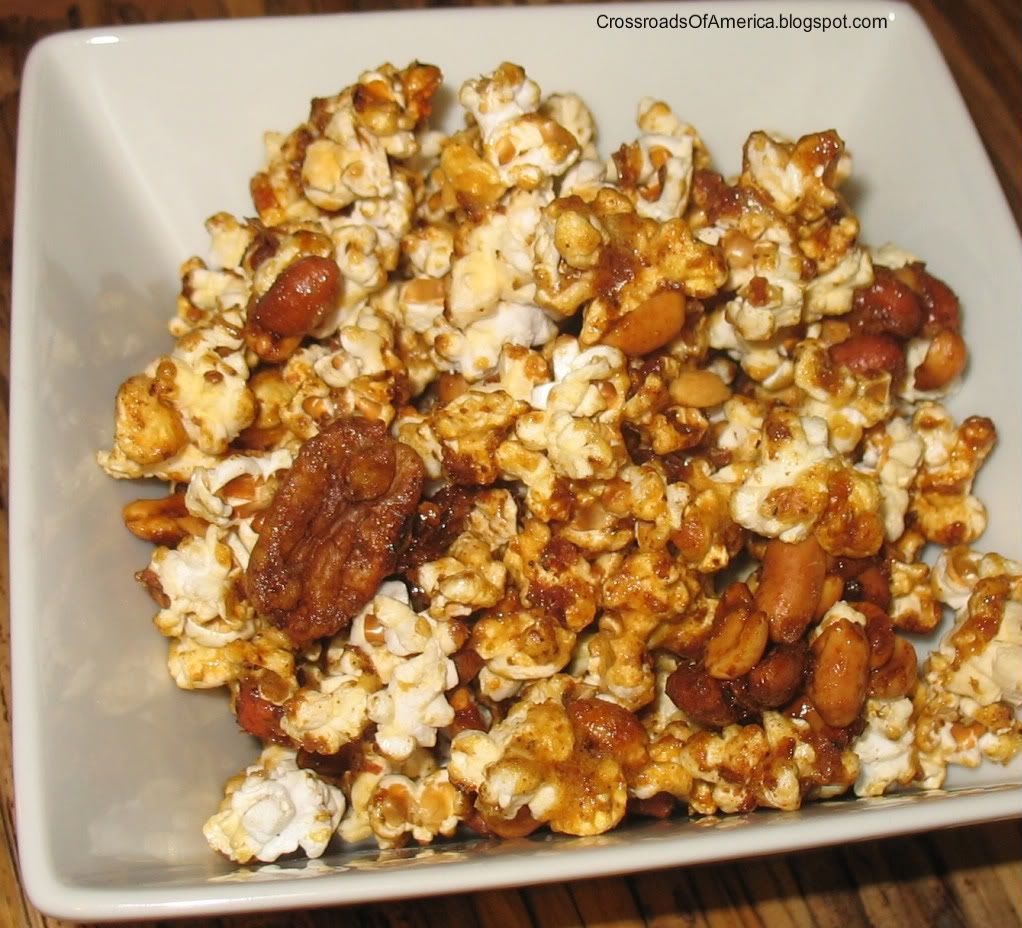 I found the original recipe
here
. I used fresh popped popcorn that I popped in my Whirley Pop. You'll want to make your own popcorn versus using microwaved.
Makes: 10-12 servings
Prep time: 5 minutes
Cook time: 1 hour 15 minutes
Printable Recipe
Ingredients:
1 1/2 cups Spanish redskin peanuts
1/2 cup pecan halves
1/2 t cayenne pepper
2 t Creole seasoning
1 T Worcestershire sauce
1 T fresh lemon juice
2 T butter, melted plus 1/4 cup unsalted butter
9 cups popped popcorn
1/2 cup sugar
1/4 cup cane syrup
1/4 t baking soda
1. Preheat oven to 375 F. Line a baking sheet with parchment paper.
2. Combine the peanuts, pecans, cayenne, Creole seasoning, Worcestershire, lemon juice and 2 tablespoons of butter. Spread over baking sheet and bake for 10-12 minutes and let cool.
3. Reduce heat to 250 F.
4. Place popcorn in a large bowl. Add the cooled nut mixture. Spread over two baking sheets that have been sprayed with non-stick spray.
5. Place remaining 1/4 cup of butter, sugar, and cane syrup in a saucepan. Bring to a boil, stirring often. Remove from heat and add the baking soda. Stir well, then pour over the popcorn and nut mixture. Stir gently with a spatula to cover well.
6. Bake for 1 hour, stopping to stir every 15 minutes. Remove and let cool.