I came across this rather interesting piece of history at the
Exit 76 Antique mall
a few weeks ago. For $2, I had to get it. It's an insight into how folks (and in this case, mostly moms left here while their husbands were off fighting) coped with food and other shortages in World War II.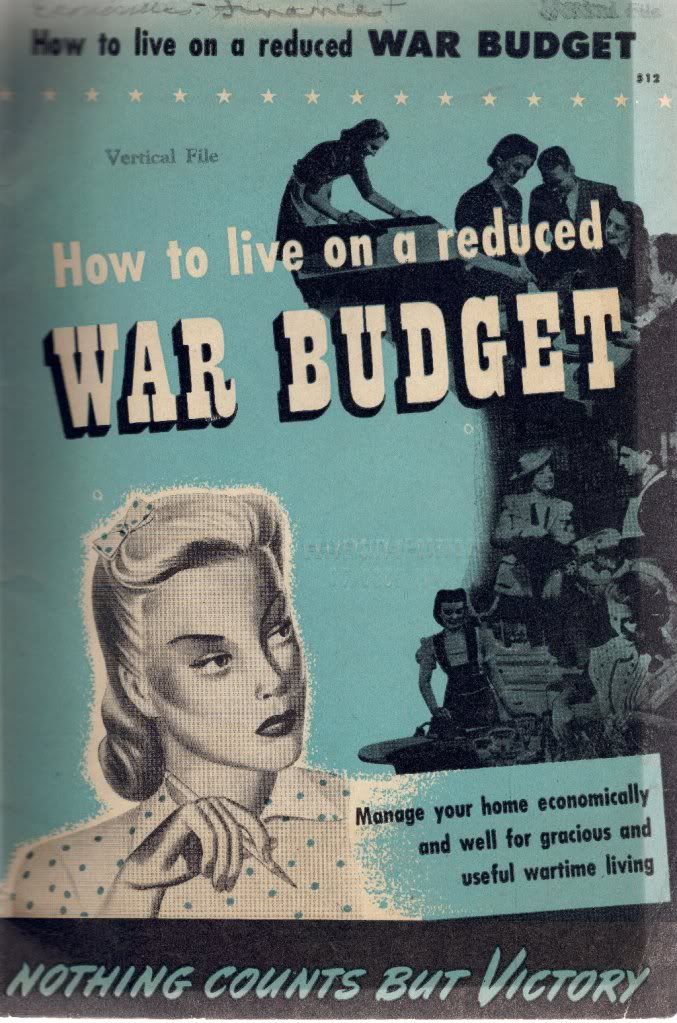 Remember, nothing counts but victory!
No doubt, those were tough times here. This pamphlet offers up advice on how to manage, with ideas on everything from making clothes last longer to recycling all of your metals. Good ideas even in good items, really.
We recently bought bikes and will soon be making our grocery store treks on them. I'm not sure that we'll be as stylish as the woman above. Well, Anita will be... me, not so much....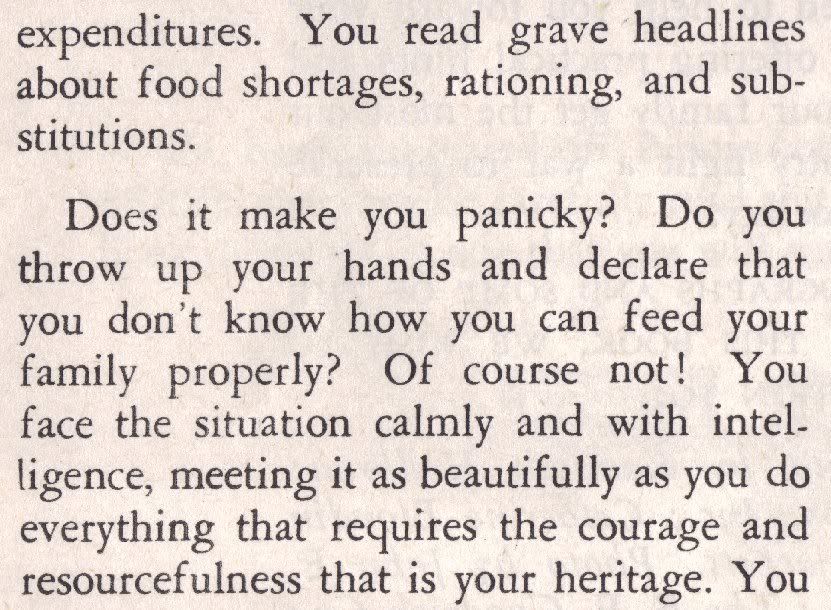 You have to love the wordage in some places. Like '... face the situation .... as beautifully as you do everything that requires the courage and resourcefulness that is your heritage'!
We're so used to having so many choices at the grocery store that I'm sure any major shortages here would spark major panic. Let's hope we don't have to go through that again as a nation!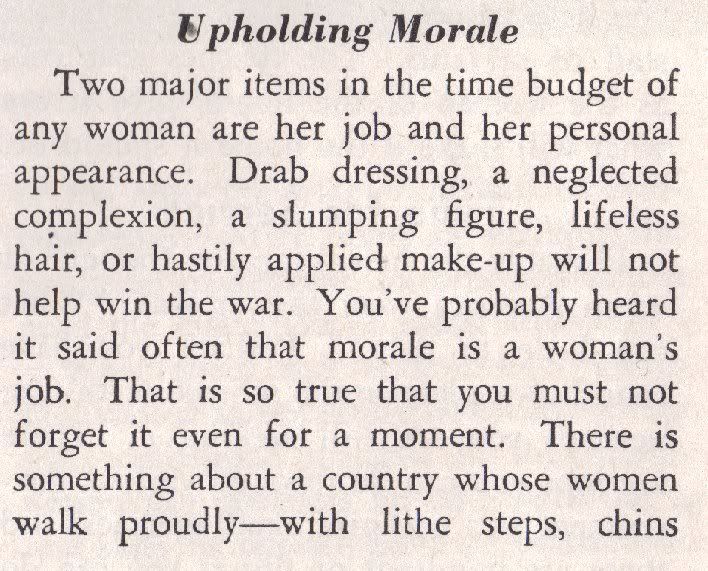 And remember, bad hair days could've cost us the war!
Anyway, it's quite an interesting read. In ways it reminds me of that great movie,
Atomic Cafe
, which is
available in full-length on YouTube
, even though the movie is more about the 1950s.