Anita loves Peeps. She even has a big stuffed Peep.
This is a fun take on the classic s'mores. Start by putting Peeps on bamboo skewers that have been soaked for 30 minutes.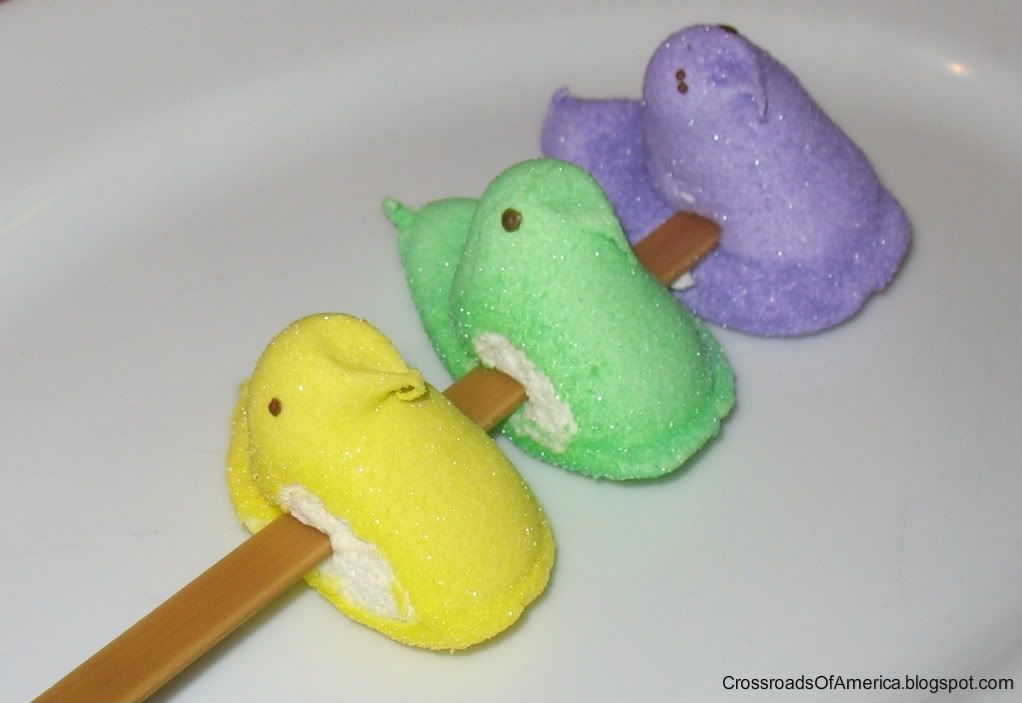 Char the peeps over a grill, outdoor fire, or use a cook's torch.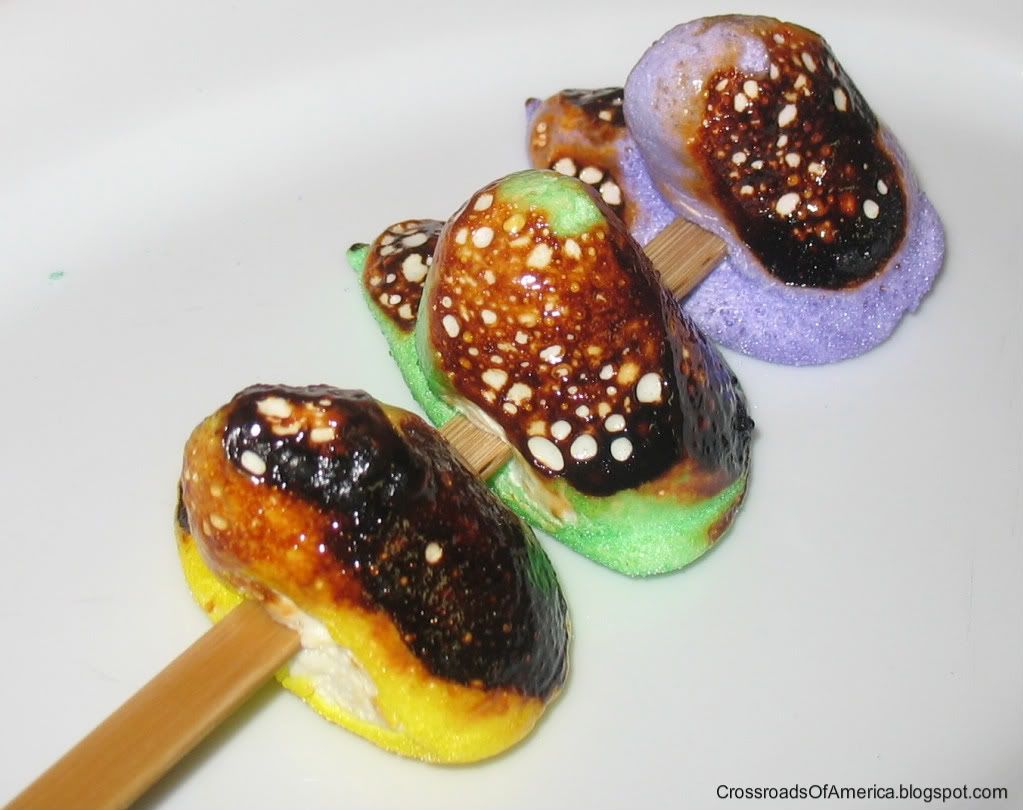 Place on Graham crackers with Hershey's chocolate bars. Rest 2-3 minutes to let the chocolate start to melt before serving.