This new place just opened by our house, in a spot that has housed a few different restaurants over the years. Hopefully this one will last. The food is good, so that's a good start!
They do have another location, about 2 or so miles down 96th, by River Road. The one near us is at 96th and Kincaid.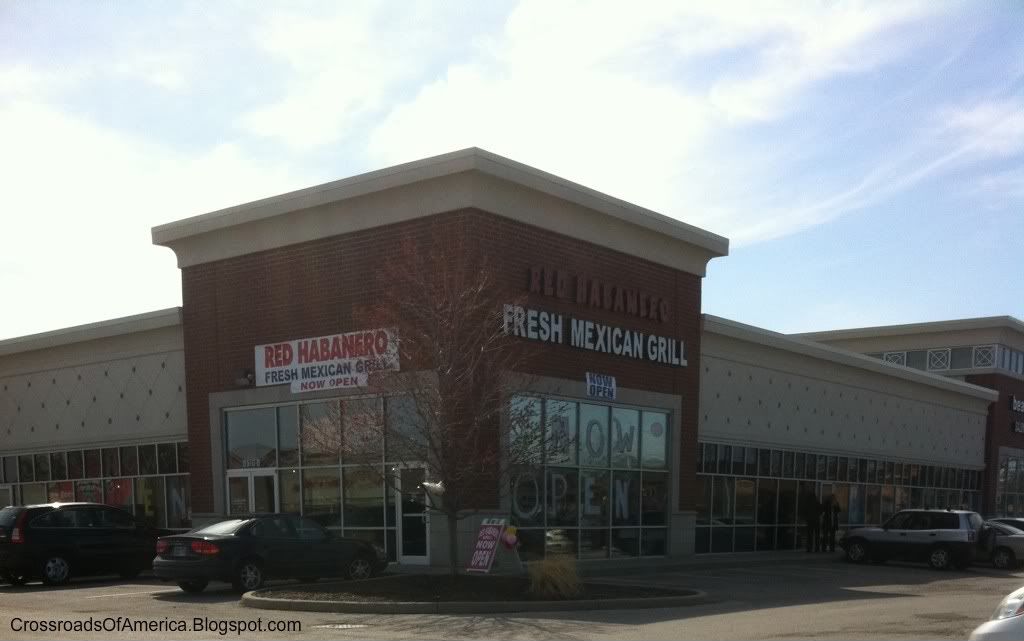 Red Habanero
is a fairly typical Mexican restaurant, with the menu that you would expect. The ingredients were quite fresh, a major plus. Anita ordered the chicken enchiladas with a great cilantro cream sauce and some great refried beans, which seemed homemade. I had the Red Habanero enchiladas, which I really liked. Three enchiladas (beef, chicken and steak), with a great red sauce with a kick. In fact, I've now had it twice. Whatever they use to season their steak, I love it.
Service was decent, as we never run out of drinks or chips and salsa. The music was a little on the loud side, but we were right under a ceiling-mounted speaker.
I hope Red Habanero does well. The staff seems friendly and the food is fresh and good. We certainly plan on returning soon!