We love these! They look cool, and they're easy.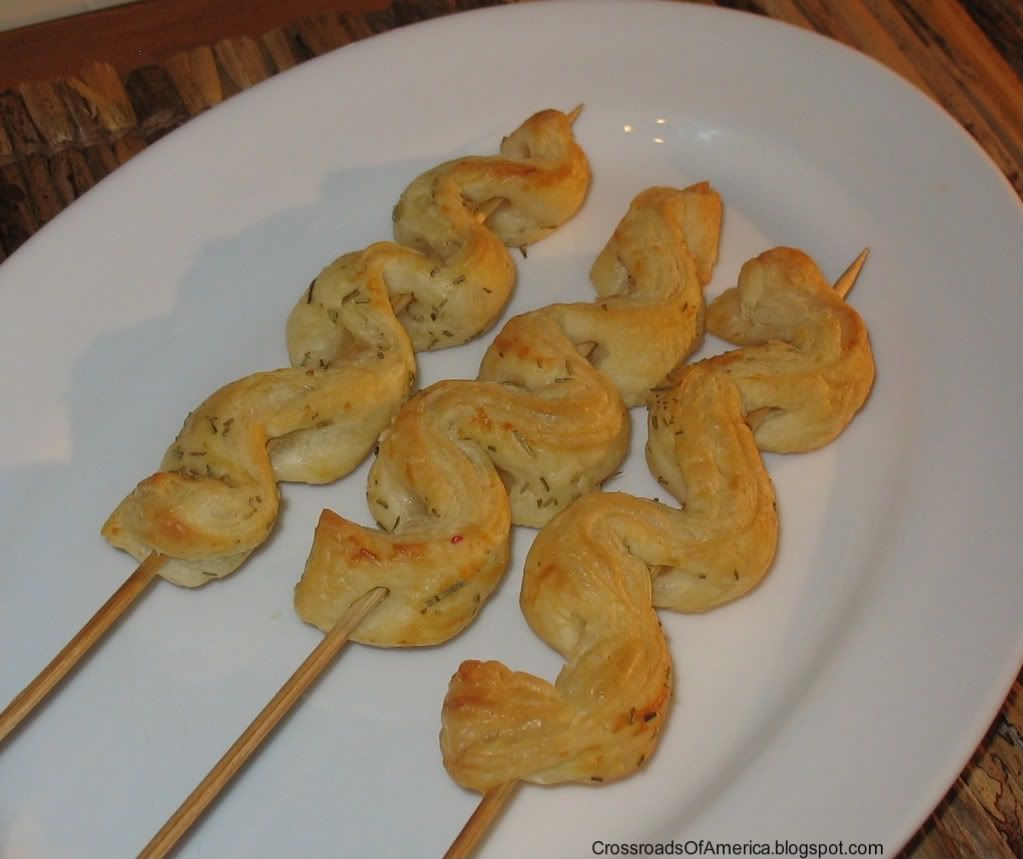 You can use freshly grated Parmesan instead of Romano, and you can substitute thyme for the rosemary if you wish. The original recipe came from the
Pepperidge Farm website
.
Makes: 12-18 ribbons
Prep time: 50 minutes
Cook time: 15 minutes
Printable Recipe
Ingredients:
1/2 of a package of puff pastry (1 sheet)
1/4 cup freshly grated Romano cheese
2 T fresh rosemary, chopped (can substitute 2 t of dried)
12-18 bamboo skewers
1. Thaw the puff pastry for about 30-40 minutes. Soak the skewers in water.
2. Preheat oven to 400 F.
3. Lay the pastry sheet out on a flat surface. Using a pizza wheel, cut into strips 1/2"-3/4" in width.
4. Brush one side of the sheet with water and sprinkle with half of the cheese and rosemary. Turn strips over and repeat with remaining cheese and rosemary.
5. Thread ribbons onto skewers (much like putting a curtain on a curtain rod) and place on a baking sheet. Bake for 15 minutes or until browned. Let set for a few minutes before serving.