Ah, ABTs (atomic buffalo turds). Jalapeños stuffed with goodies and wrapped in bacon and then smoked. You have to love them! There's a million ways to make them.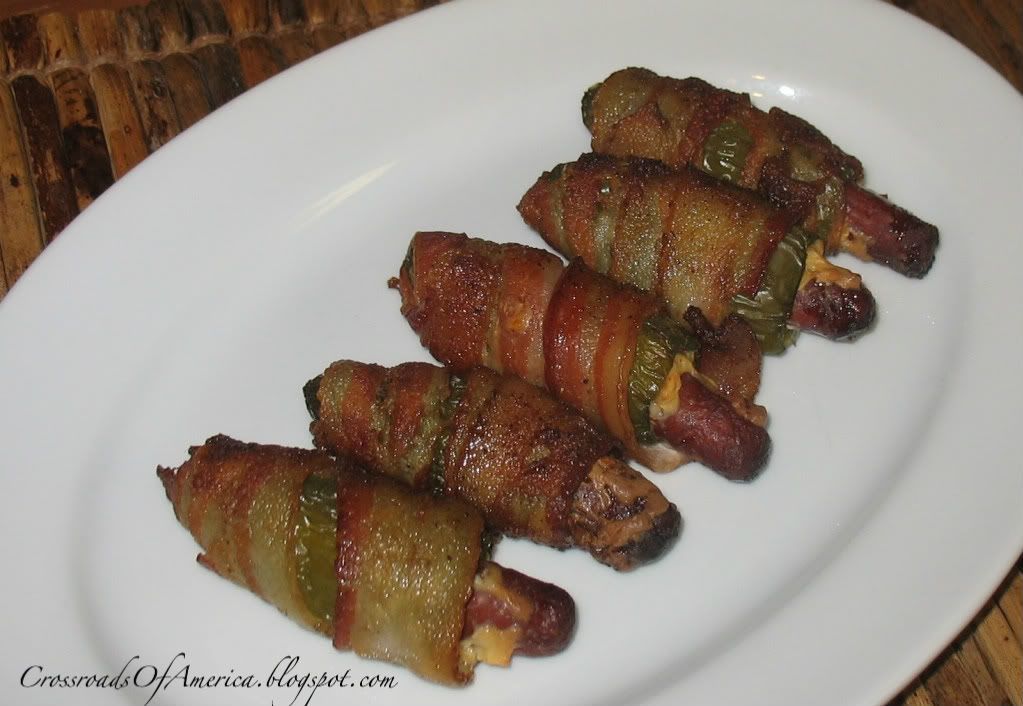 Everyone loved these. And don't worry if you think these are going to be too hot. They mellow a lot on the smoker.
Makes: 12 ABTs
Prep time: 10 minutes
Cook time: 2 hours
Printable Recipe
Ingredients:
12 very large jalapeños
1/2 T olive oil
1/2 small white onion, diced
4 cloves garlic, minced
8 oz cream cheese, softened
12 slices bacon
12 Lil Smokey sausages
1. Cut stems and tops off of the jalapeños. Remove seeds but keep peppers whole.
2. Heat oil in a small skillet. Add in onions and cook until softened. Add in garlic and cook another minute. Remove from heat and let cool.
3. Mix onions and garlic with the cream cheese in a bowl.
4. Spoon some of the onion mixture into each pepper. Do not overfill. Stuff in the sausages. Wrap each pepper in bacon and smoke for 2 hours at 250 F.