Yep, there's an antique mall with a BBQ joint in it! I know you're thinking that's a little strange, but I think it's the perfect combination.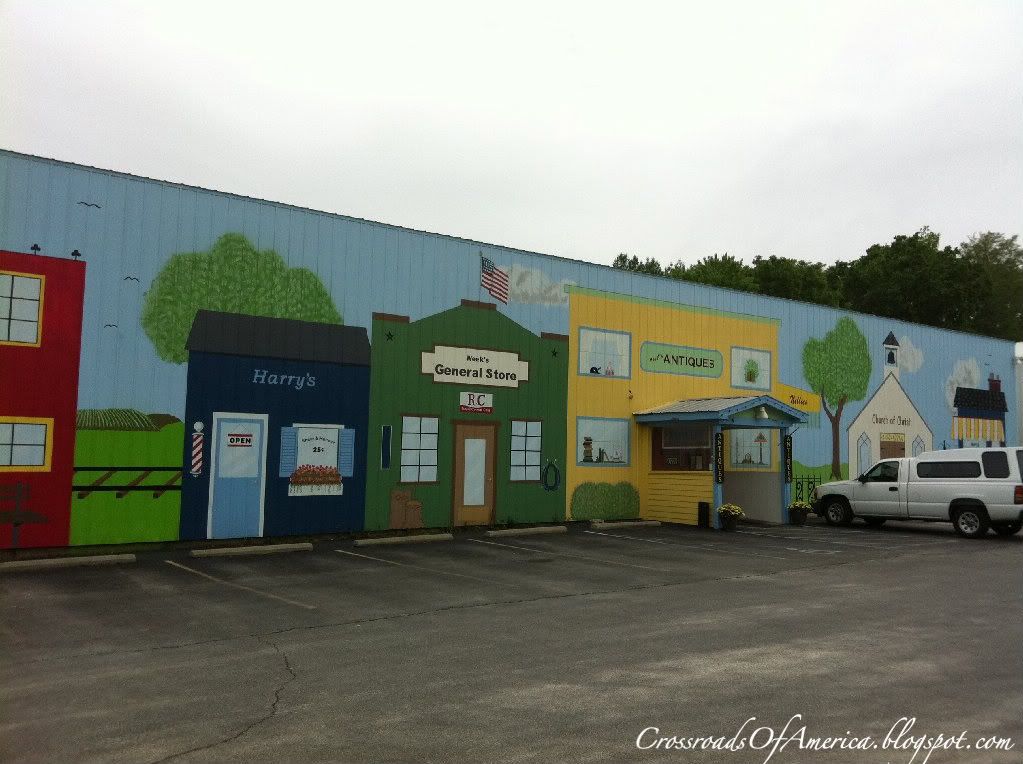 We stopped on by the
Westfield Main Street Shoppes
and browsed the about 120 booths at the antique mall for about an hour and a half. Anita picked up some really good bargains on some Fiestaware pieces. I snagged an awesome 60s grill that I'll post later.
We then went over to
Big Hoffa's BBQ
which is in the front of the antique mall. I tell you, walking around looking at antiques while smelling hickory from the smokers can make you downright hungry!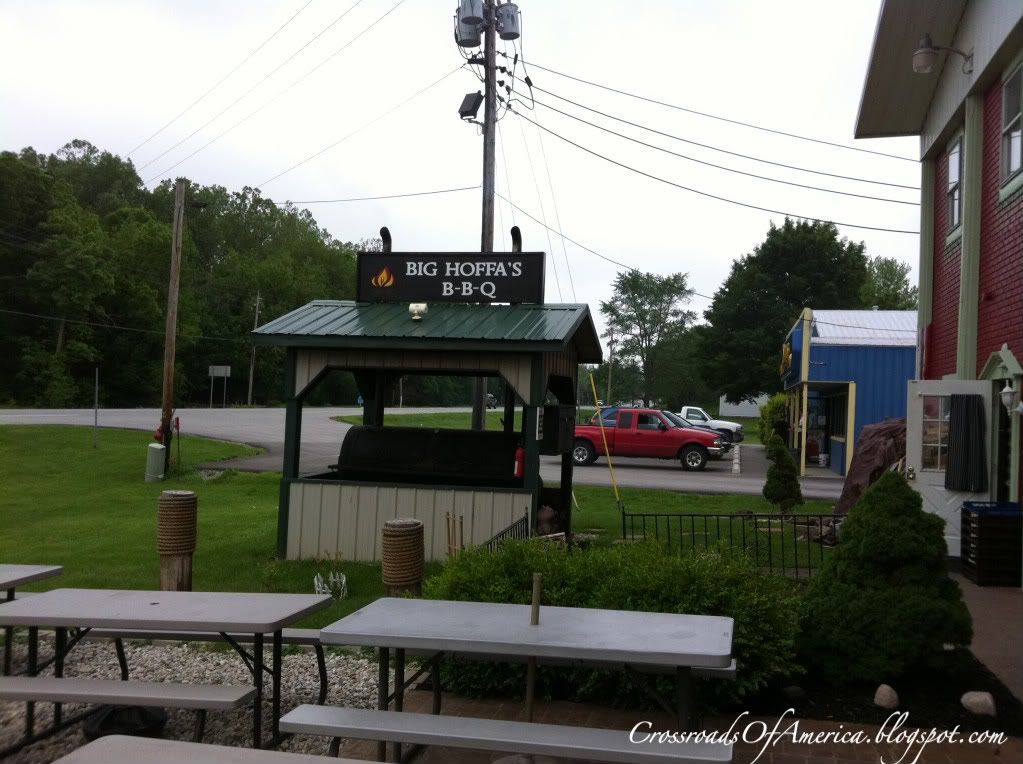 Big Hoffa's is a nice little joint. The smokers are out front, and they were loaded with ribs, briskets and pork. The owner and employees were pleasant and fast. Anita had the pulled pork sandwich with potato salad and slaw. I had the brisket sandwich with baked beans and slaw. The sandwiches come wet (pre-sauced) on steamed buns, which made them pretty messy to pick up. The BBQ was very good and tender, and there wasn't any fat at all in my brisket. The sauce was pretty decent too. The sides were pretty much your standard tasting sides. The baked beans were good, as was the potato salad. The slaw was crisp and fresh.
We'll certainly swing by Big Hoffa's next time we're in the area. We're glad to see a local business put out good food. They were busy the entire time we were there, which is always a good sign. Next time, we'll ask why the pirate theme. I can't say I've ever heard of (or been in) a pirate-themed BBQ joint. Maybe pirates were big on BBQ.