This is our third post on our trip to the Columbus Zoo. As the day got warmer, we decided to try some of the rides in the zoo.
The little train ride was nice. Although it's not a long ride, you get to sit and look at some of the animals.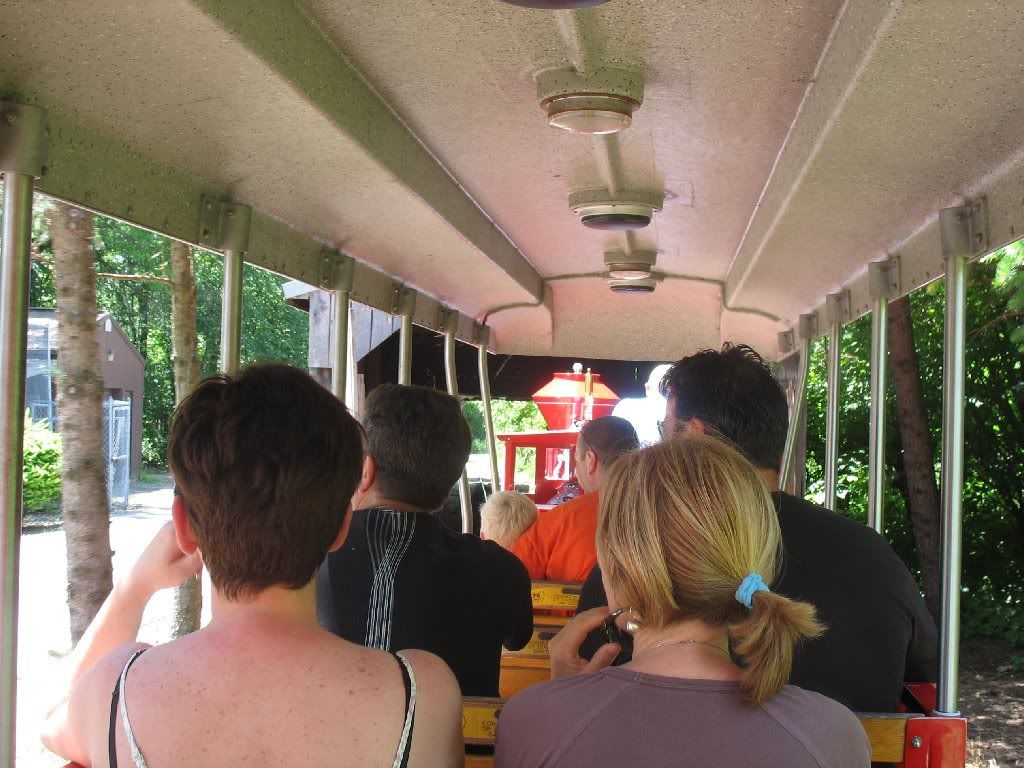 There's also a little boat ride, which was pleasant.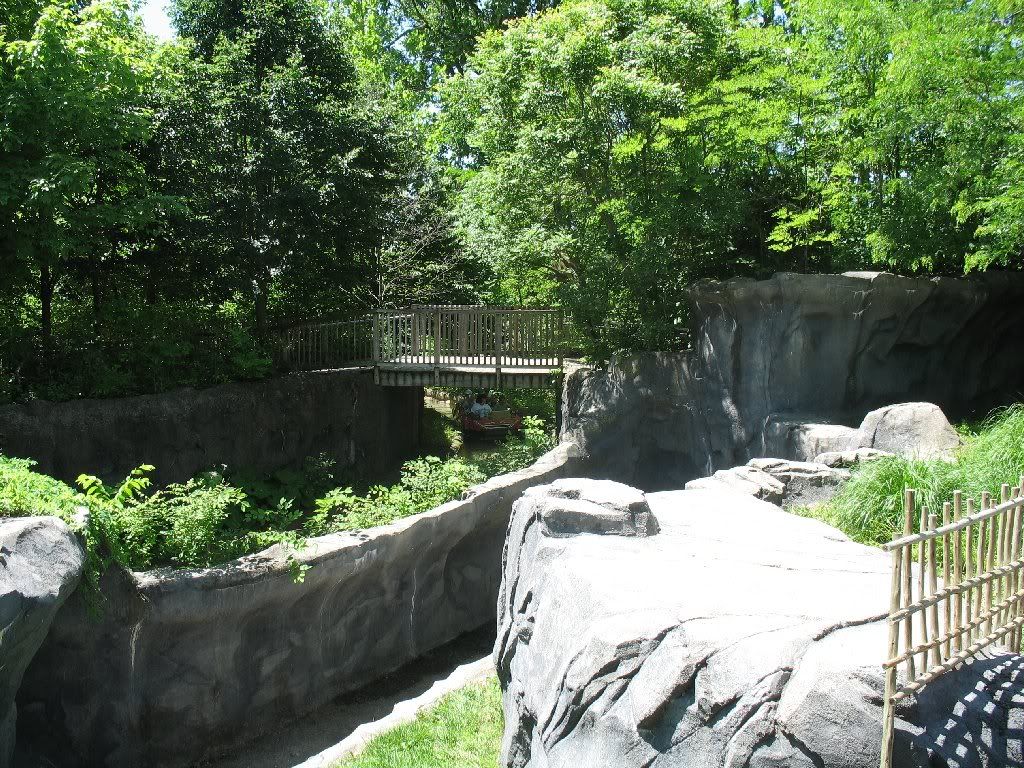 Anita totally freaked out on the boat ride when we had to go under this bridge. She was afraid that the lizard on the ceiling was going to drop into the boat, or worse, drop onto her!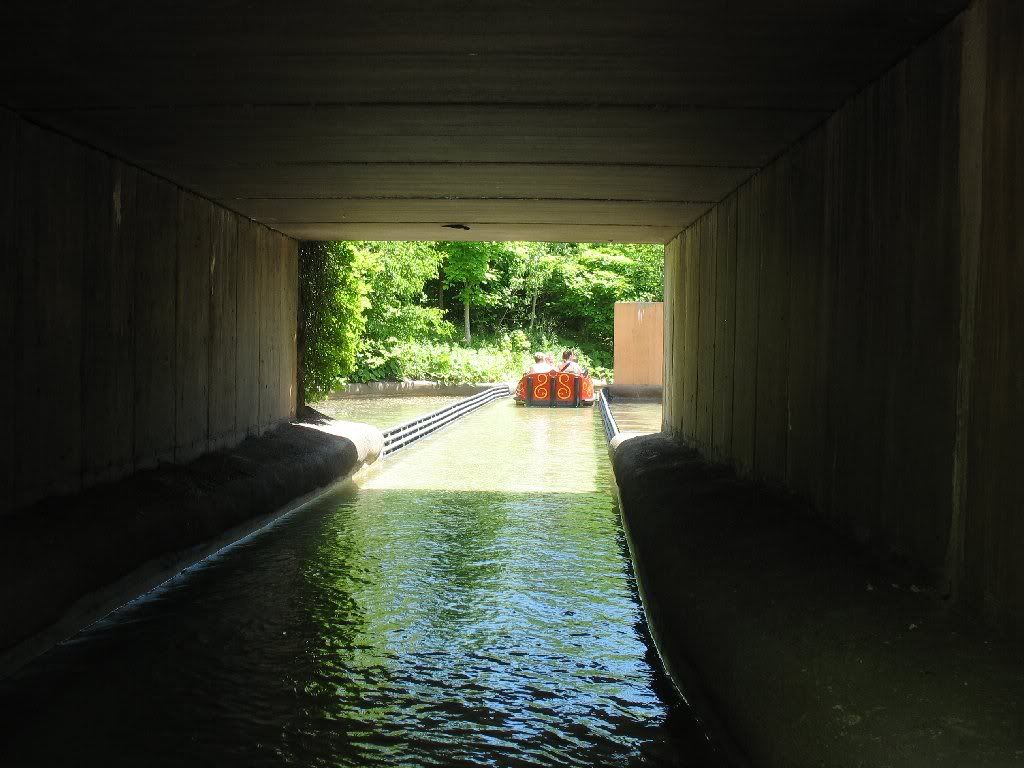 There's also an animal petting area. Anita became this goat's best friend.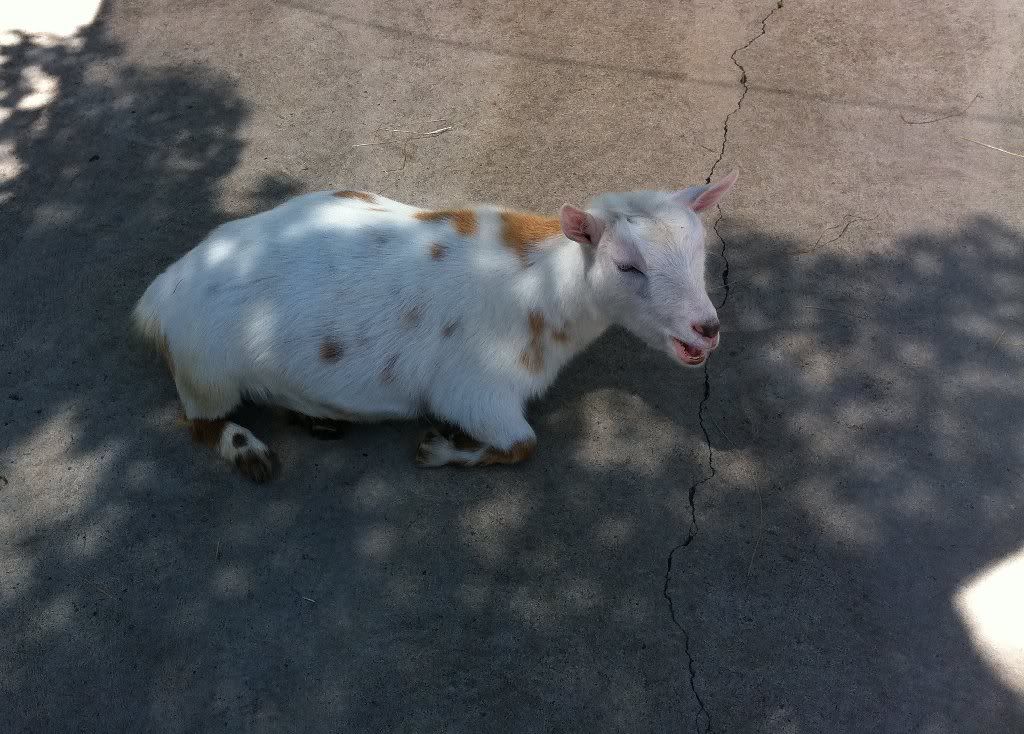 At this point we headed indoors to the aquatic and reptile displays.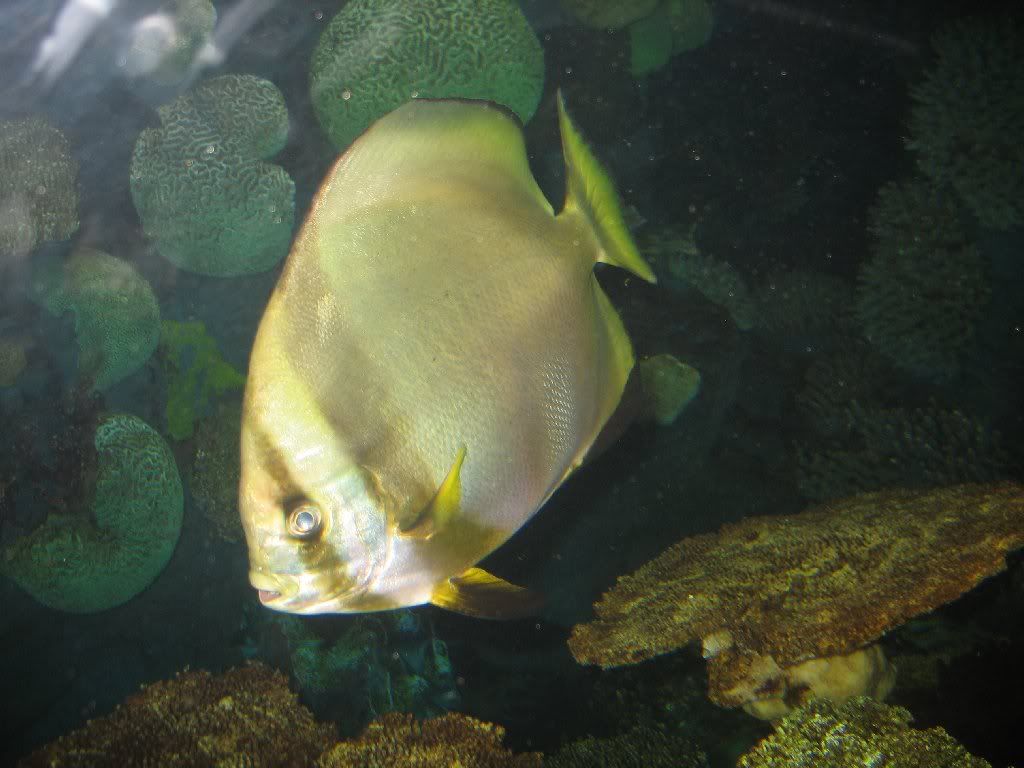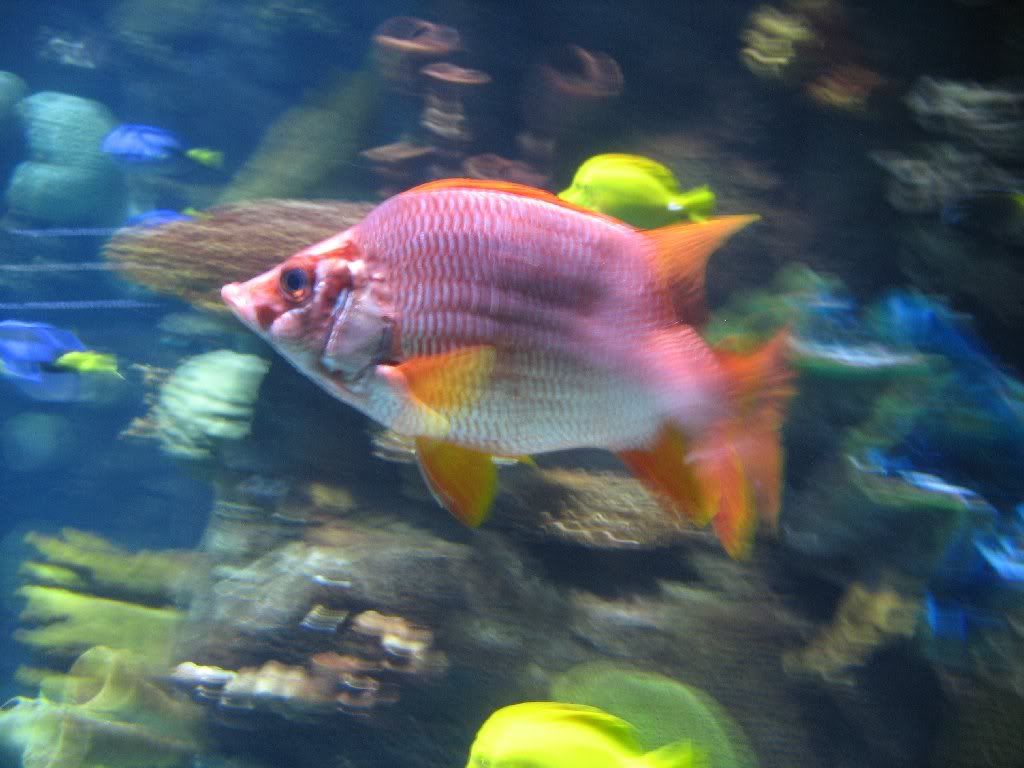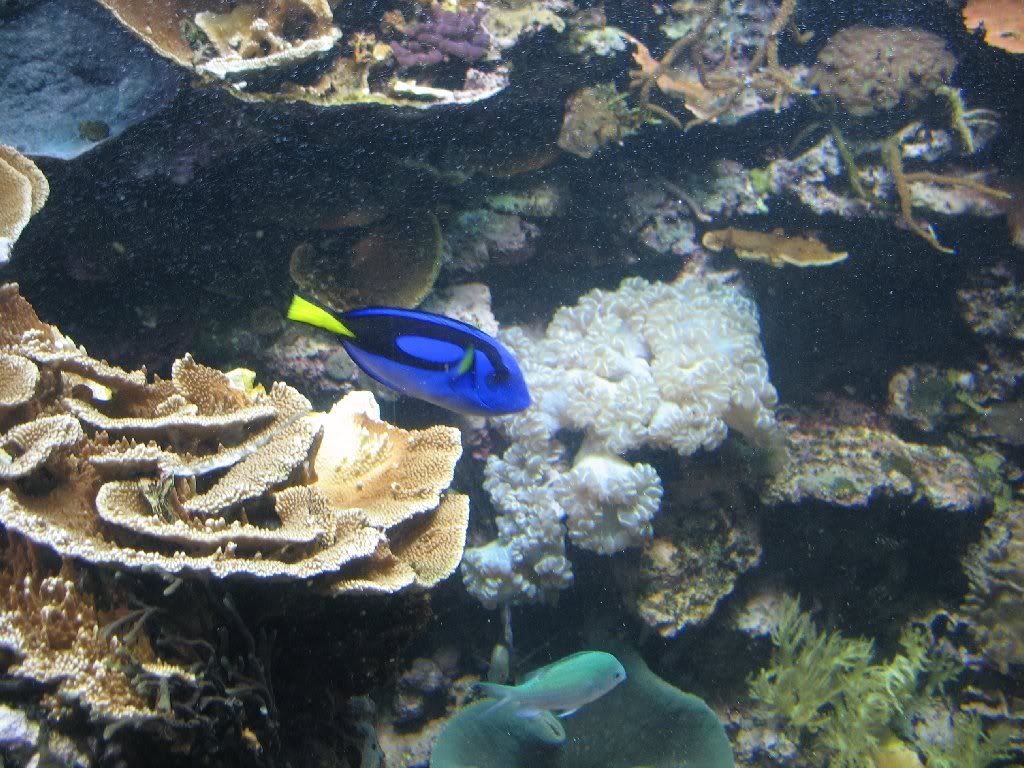 The snake exhibits are awesome.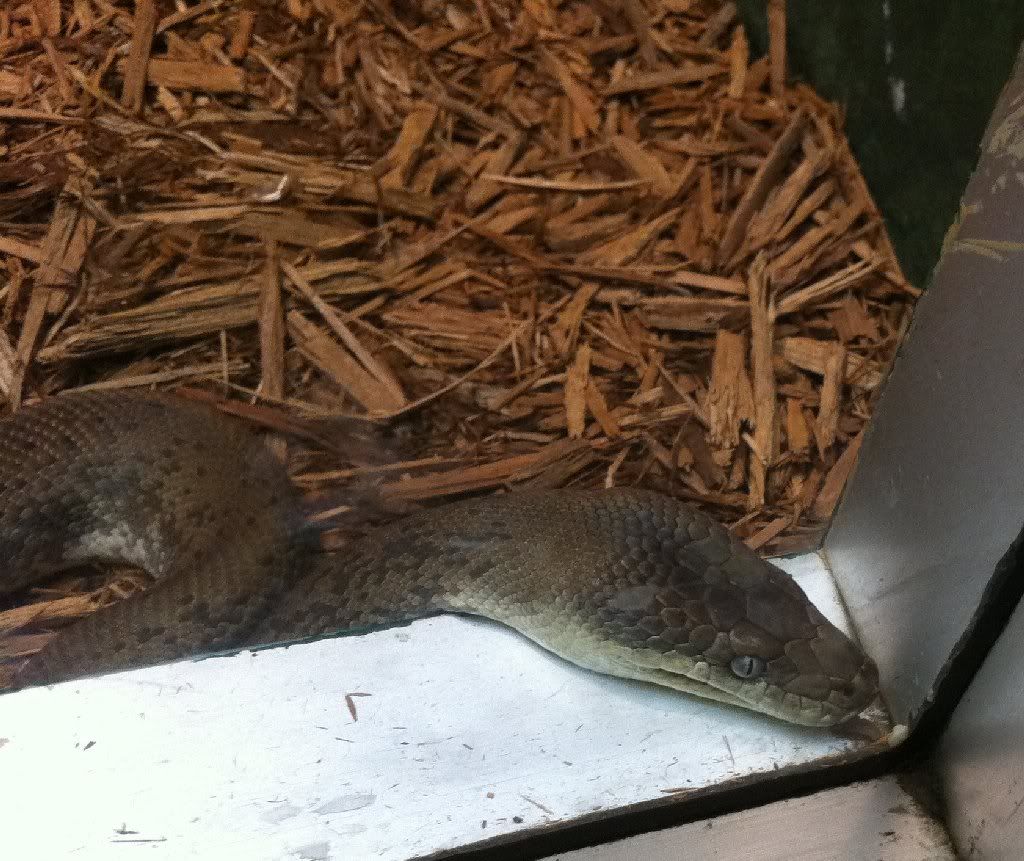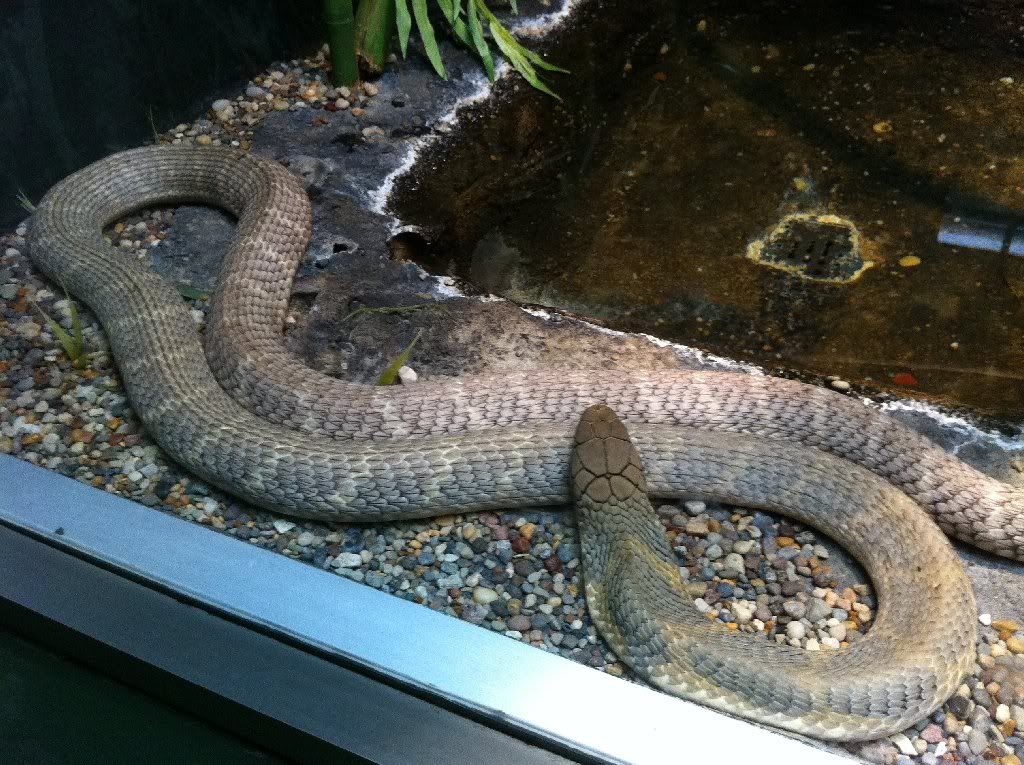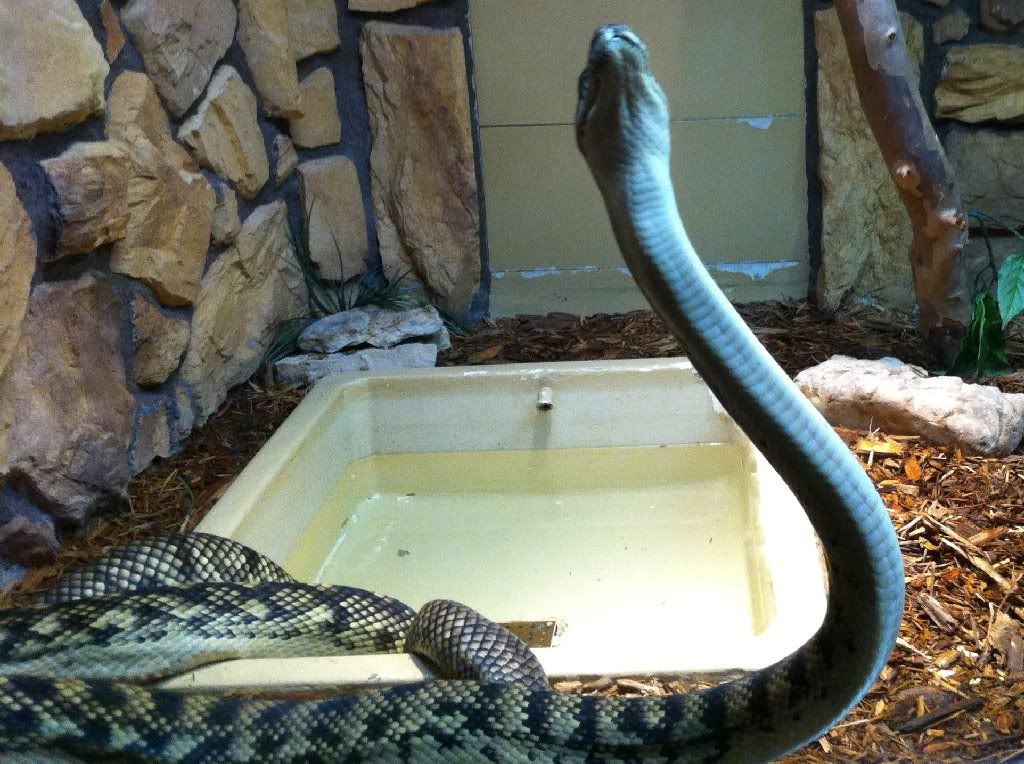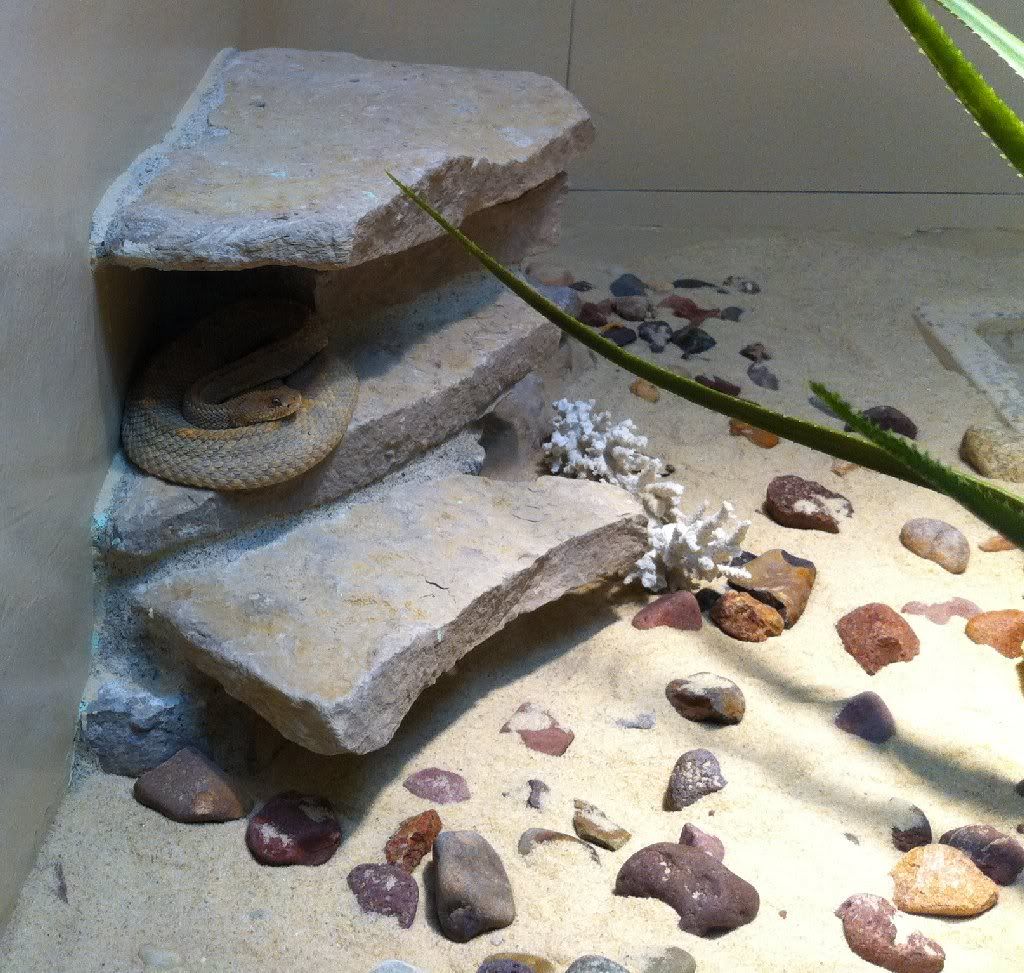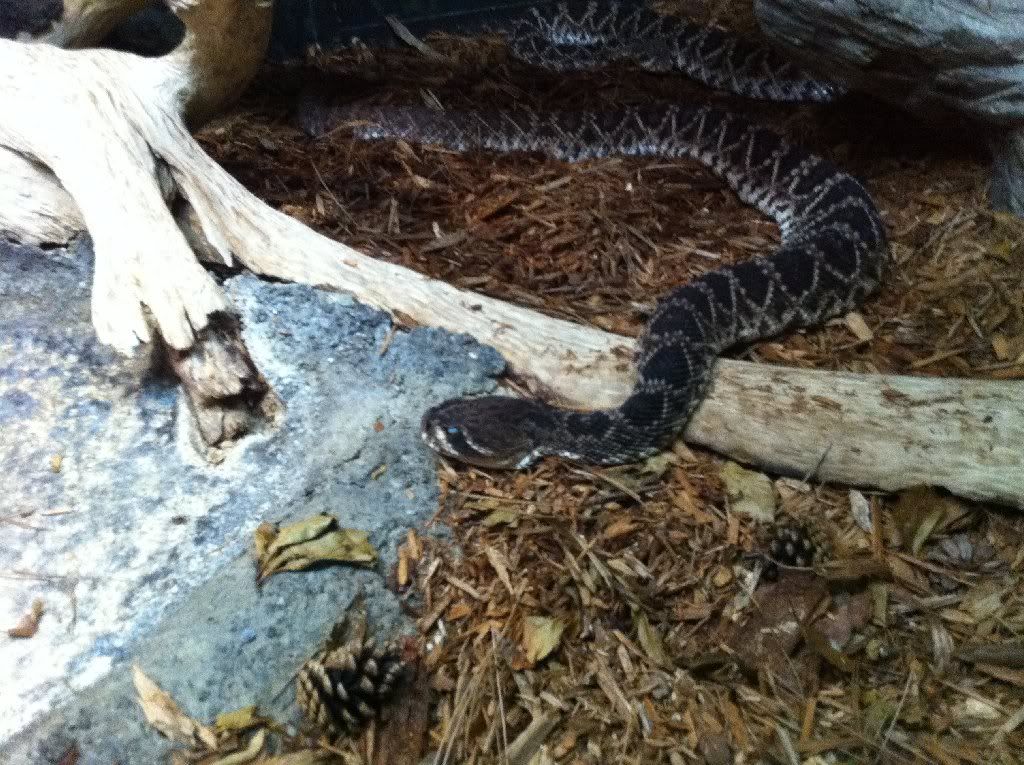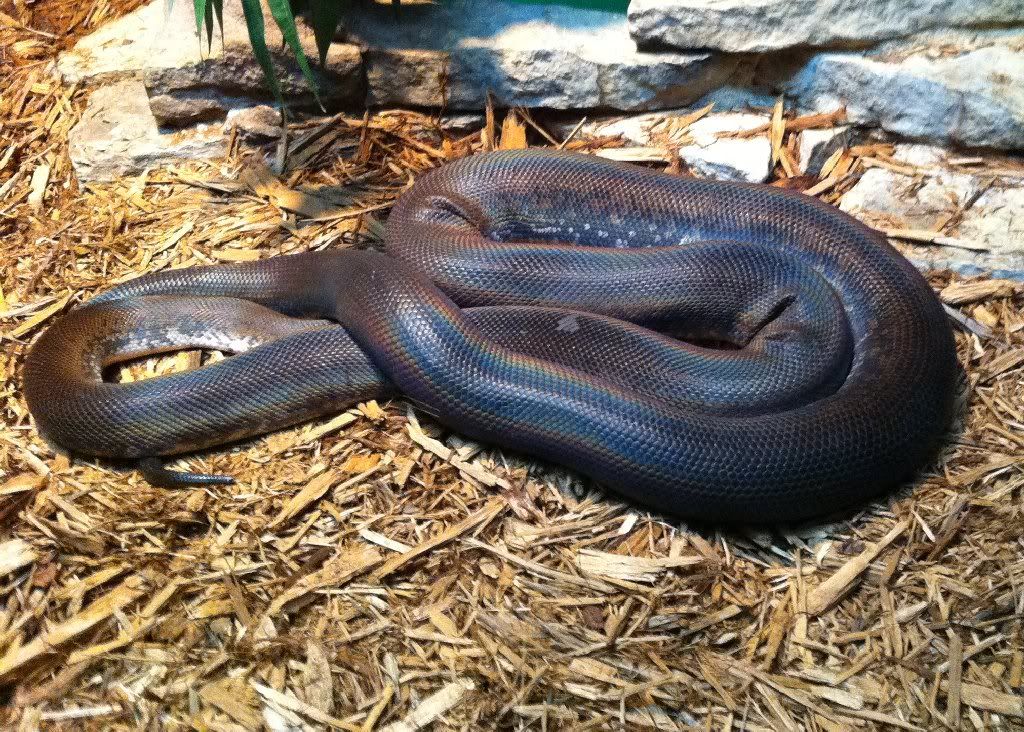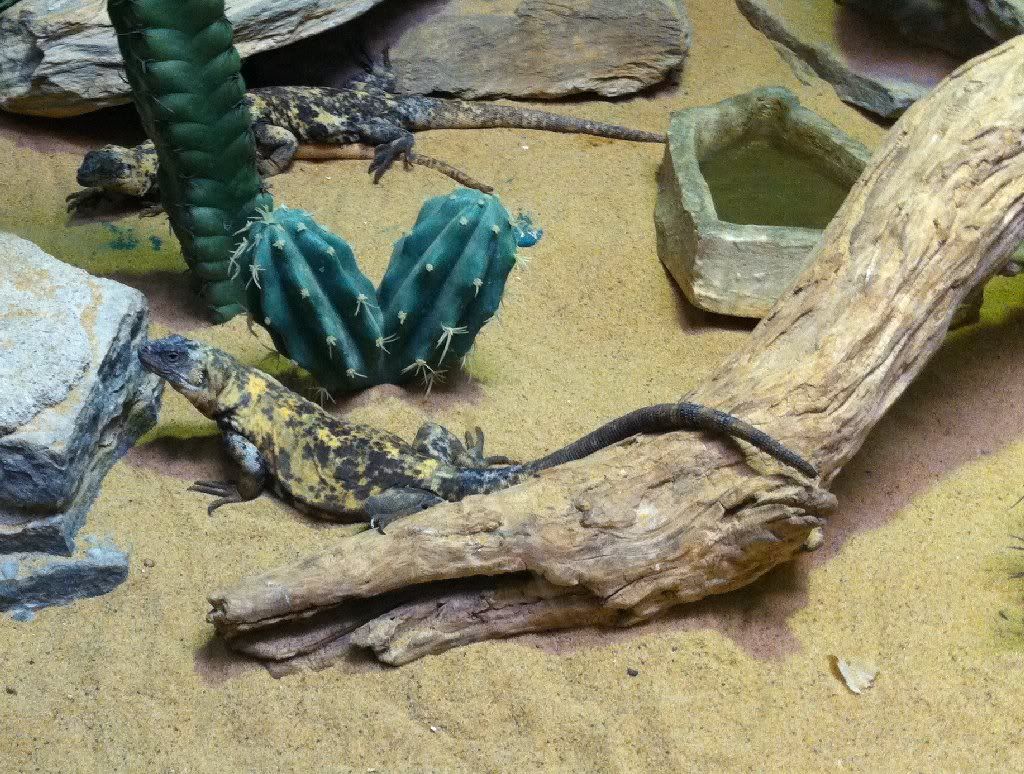 And last, my favorite picture from our visit to the Columbus Zoo.