This gravy is insanely good. I got the
original recipe
from the BBQ Pit Boys. They crank out some really awesome food. Check out their videos on
their website
.
We had it over a grilled ribeye....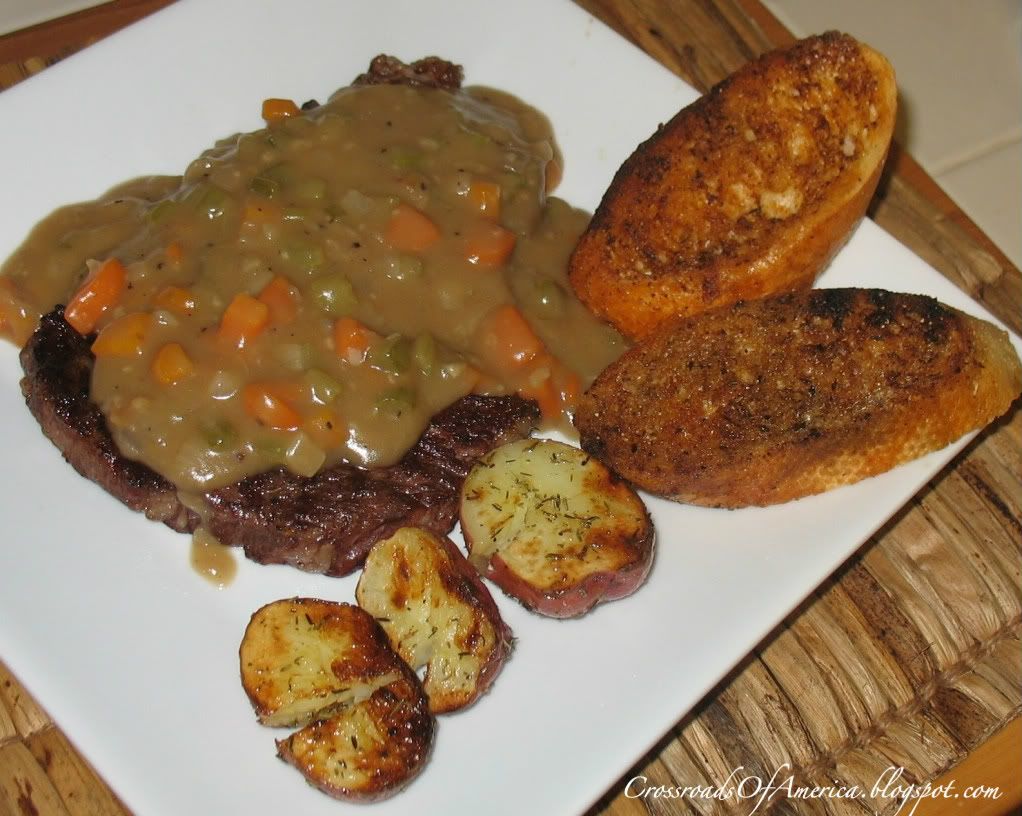 ... and also over a grilled chicken breast.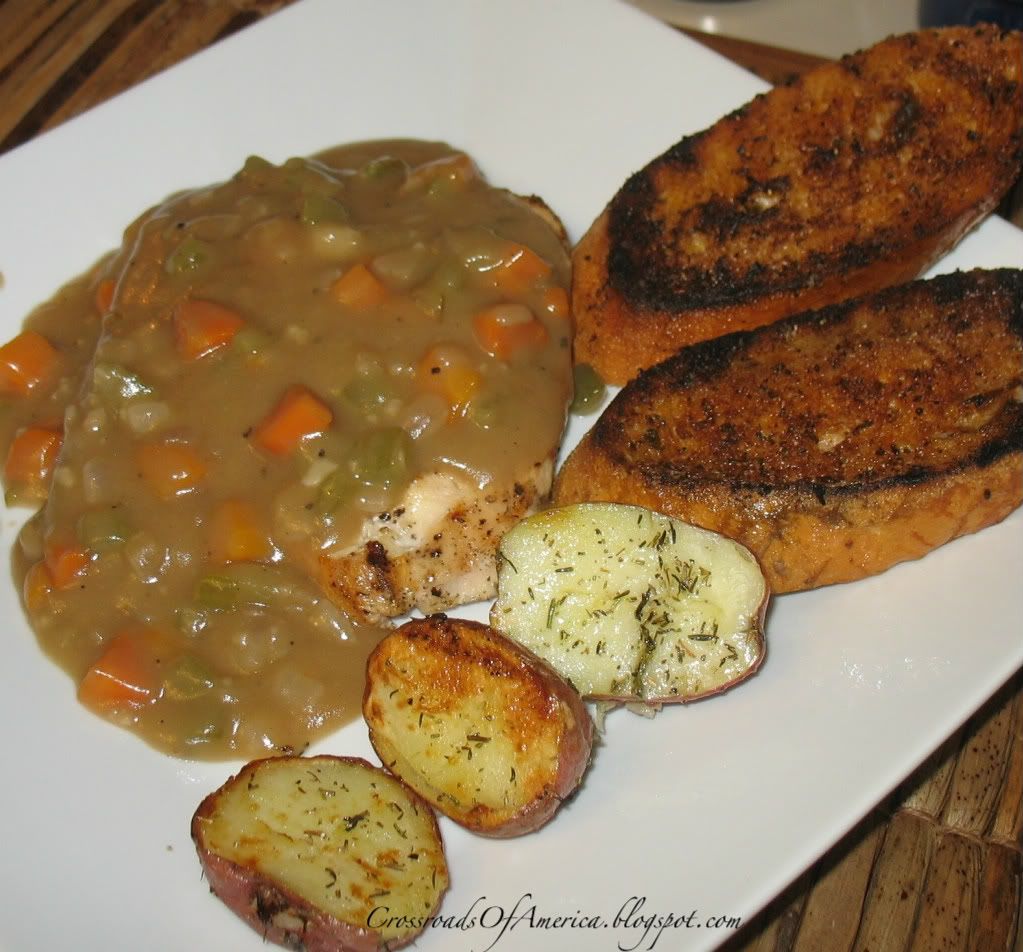 Both were fantastic! We served them with some grilled red potatoes and grilled French bread that had been brushed with some olive oil and some of
Todd's Bayou Dirt
. You'll definitely want some bread to sop up this delicious gravy!
I made this in a cast iron skillet on my Weber Performer grill. You can make it on the stovetop just as easily.
Makes: 2 servings
Prep time: 15 minutes
Cook time: 45 minutes
Printable Recipe
Ingredients:
2 stalks celery, diced
1 medium carrot, diced
1 medium red onion, diced
3 cloves garlic, minced
1/4 cup oil
1/2 stick butter
4 T all-purpose flour
1/3-1/2 cup whiskey
2 cups beef stock
1. Heat oil in a large skillet over medium-high heat. Add the veggies and cook until just starting to soften.
2. Add garlic and cook until veggies are caramelized. Remove veggies from pan.
3. Add butter to pan and melt. Slowly add the flour, stirring constantly, and cook until lightly brown.
4. Remove pan from flame and add the whiskey. Mix well.
5. Add in the beef stock and the veggies, plus salt and pepper to taste. Simmer for 20-30 minutes.
6. Serve over steaks or chicken, with plenty of bread for sopping.