Anita is a big fan of horseradish. Me, not so much unless it's balanced with other flavors, like in this dish.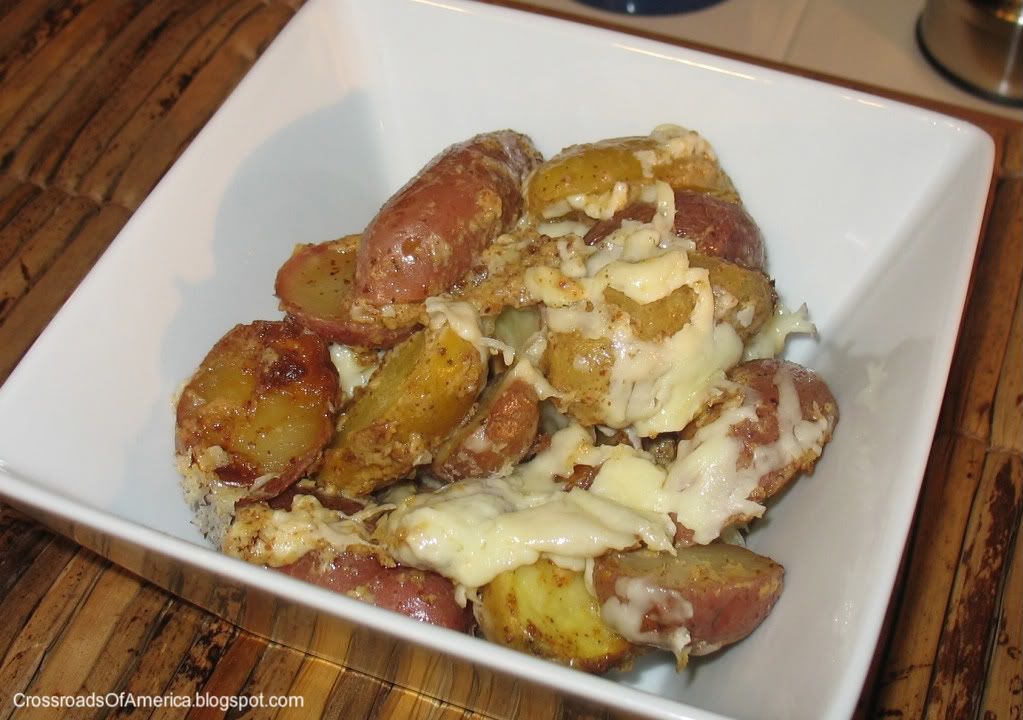 I used fingerling potatoes, but you could substitute small red potatoes too.
Makes: 4 servings
Prep time: 5 minutes
Cook time: 20-30 minutes
Printable Recipe
Ingredients:
15-20 finglering potatoes
4 tablespoons olive oil
3 T horseradish mustard
1/2 t salt
1 1/2 cups sharp white cheddar, shredded
1. Preheat oven to 400 F.
2. Cut the potatoes in half and place in a greased 9x13 baking dish. Drizzle with the olive oil and the mustard.
3. Sprinkle with salt and stir to coat well. Bake 10-15 minutes. Sprinkle with cheese and bake another 5-15 minutes or until the potatoes are tender and done.