It is a complete understatement that this is the best gravy for biscuits and gravy ever. We both really, really enjoyed it.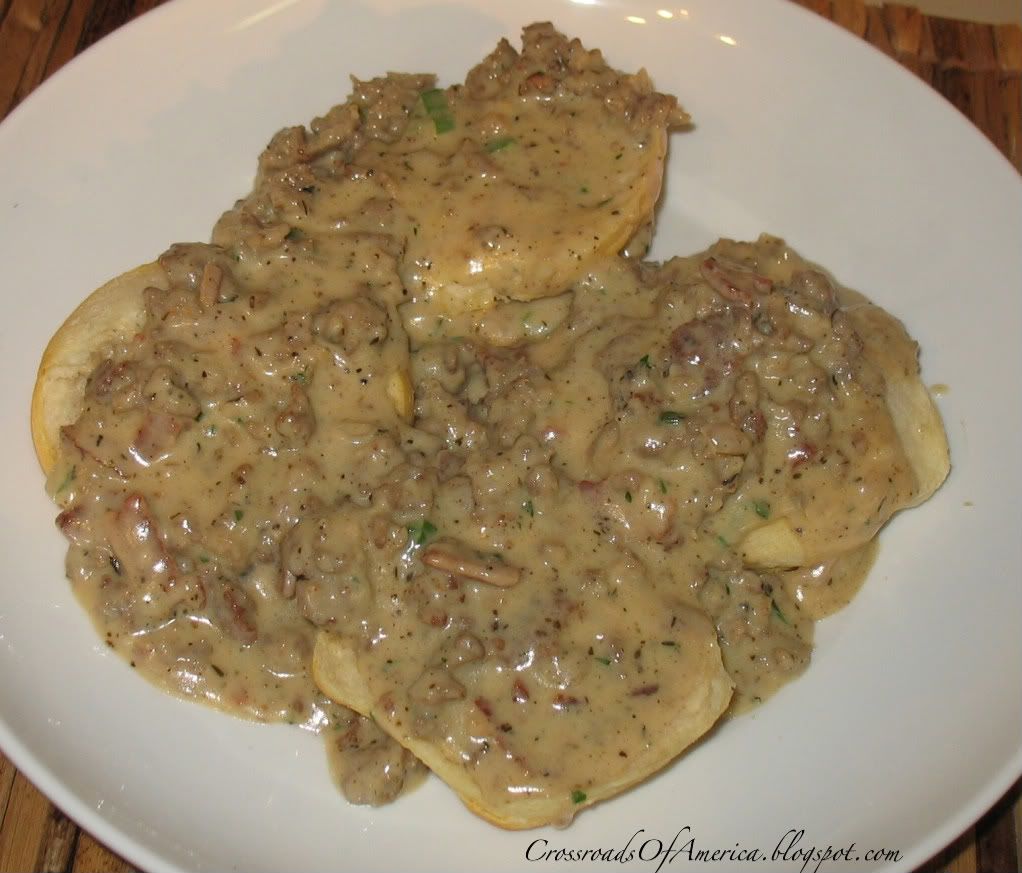 The
original recipe came from the BBQ Pit Boys
. They have some fantastic grilling ideas and recipes. Check them out!
I made this over charcoal on my new Weber Performer grill. I just prepped everything and took it outside.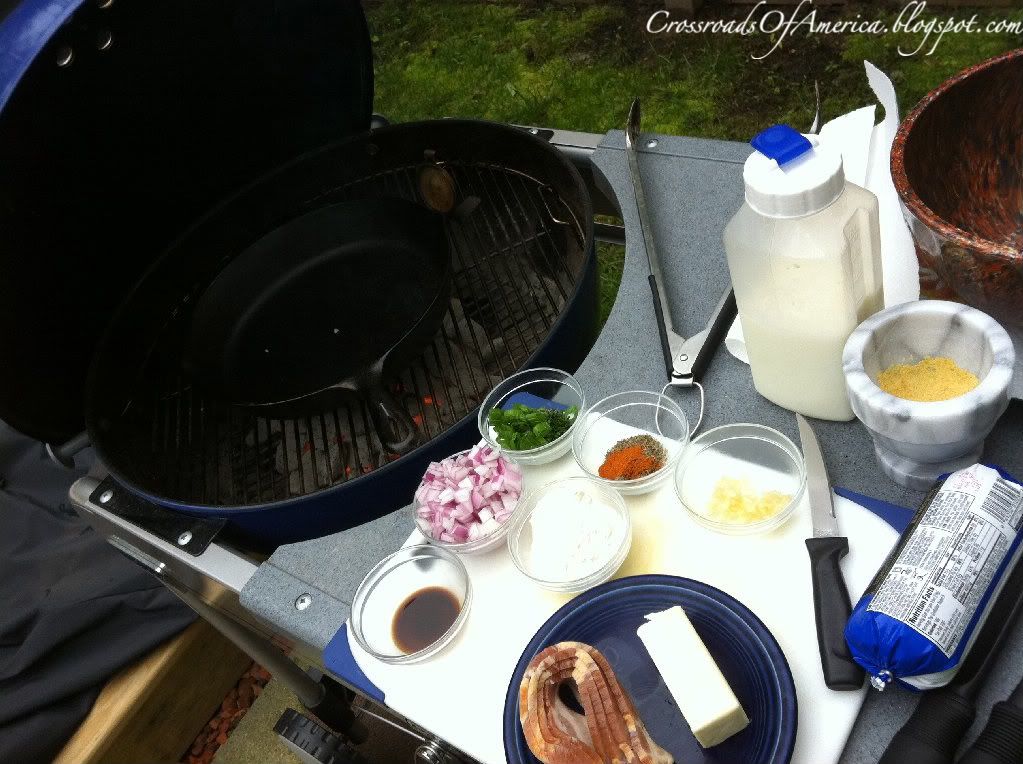 Nothing beats cooking outside.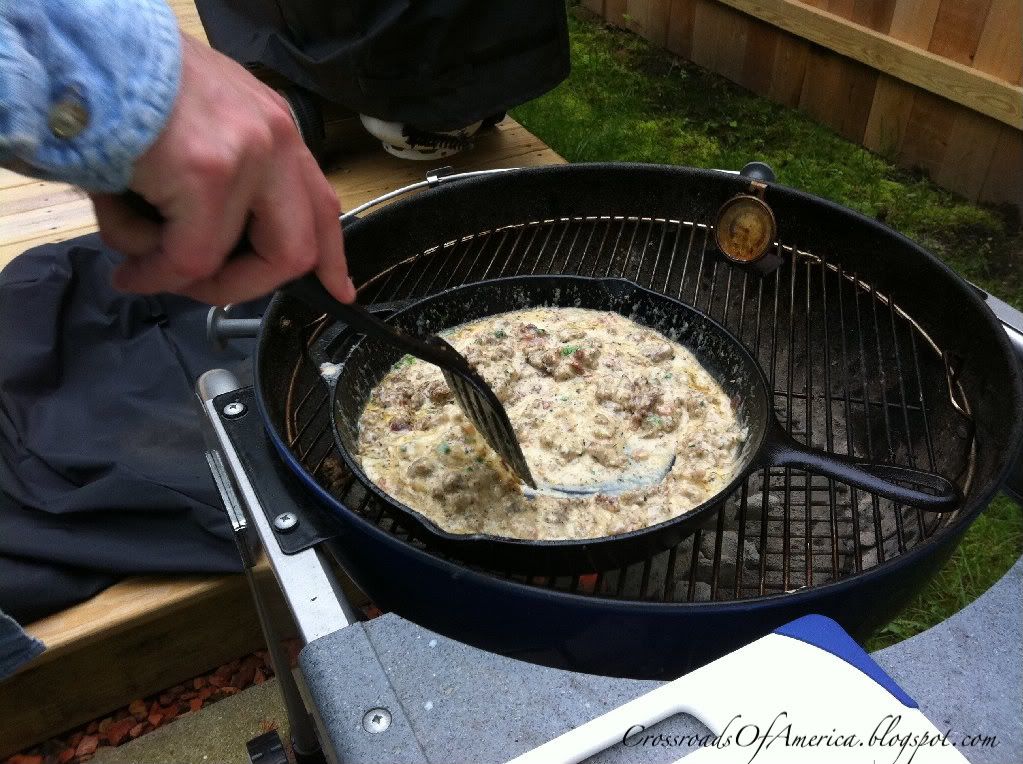 Makes: 4 servings (or two really big ones!)
Prep time: 10 minutes
Cook time: 30 minutes
Printable Recipe
Ingredients:
4 slices thick-cut bacon
1 lb bulk pork sausage
1/2 stick butter
1 small red onion, chopped
2 T garlic, minced
4 T flour
2 cups milk (plus more if needed)
1 chicken bouillon cube, crumbled
1 t ground sage
1 t dried thyme
1/2 t cayenne
1 t Worcestershire sauce
1 T fresh parsley, chopped
2 T green onion, chopped
Biscuits or country fried steak
1. Cook bacon to get fat in cast iron skillet. Remove to paper towel-lined plate.
2. Crumble the pork sausage into the skillet and cook until browned. Add the bacon back in, stir, then remove to a bowl.
3. Add the butter to skillet. Add in the onion and cook until just soft.
4. Add the garlic and cook for 1 minute.
5. Add flour, a little at a time. Mix, and add more flour. Cook until blonde in color.
6. Add the milk 1/2 cup at a time, mixing. Continue cooking until thickened, over low heat.
7. Add the chicken bouillon cube and stir. Add in the sage, thyme, and cayenne. Mix well.
8. Add salt and pepper to taste, along with the Worcestershire sauce, parsley, and green onion.
9. Add in the sausage and bacon. Stir and add more milk if the gravy is too thick.
10. Serve over biscuits or chicken fried steak.