We met up with some long-time friends in Findlay last week. We went out to dinner at
Steve's Dakota Grill
, which has a few locations in northern Ohio.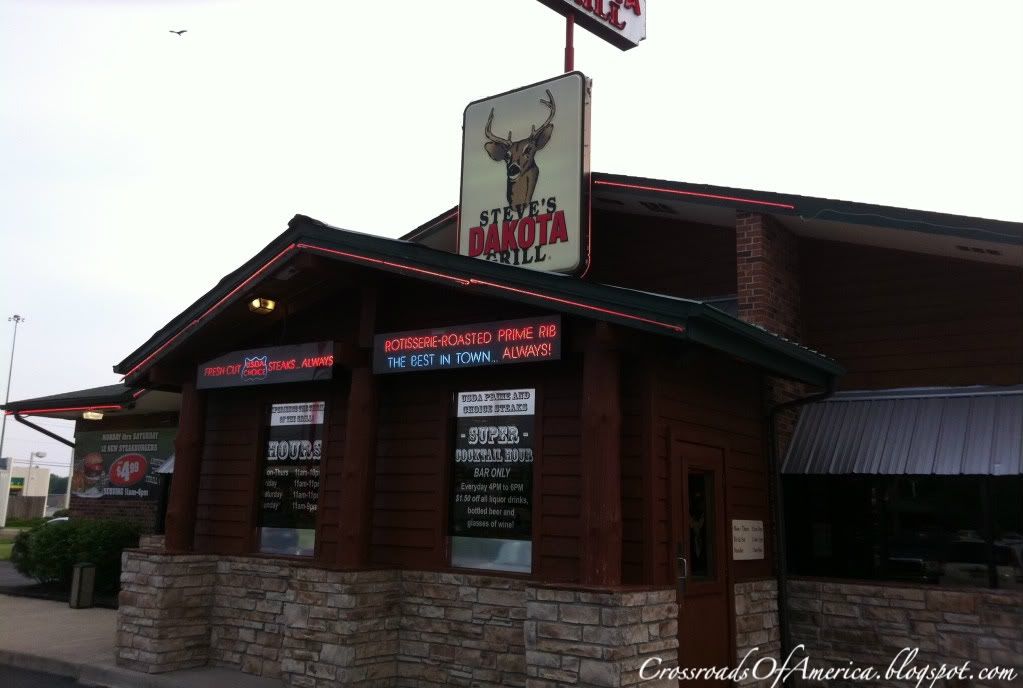 First, our server was great. We gave him quite a bit of grief in fun, and he took it in stride.
The food comes fast at Steve's. We opted to get our appetizer (a great fried calamari with both homemade marinara and chili sauces -all great!) first, and then order our main after we were done.
Everyone enjoyed their food. I had the fried jumbo shrimp which was prepared well. The homemade cocktail sauce was particularly good. Anita had the chicken puttanesca with flame broiled chicken. She really enjoyed the combination of pasta, marinara sauce, olives, creminis and artichokes.
Stop on by Steve's if you're in the area. Good food for a decent price!