I don't always have a lot of time to make dinner. I've had this rice recipe for a while, so I made it up and added some skewered smoked sausage off the lil Smokey Joe grill. Served it up family style. Easy.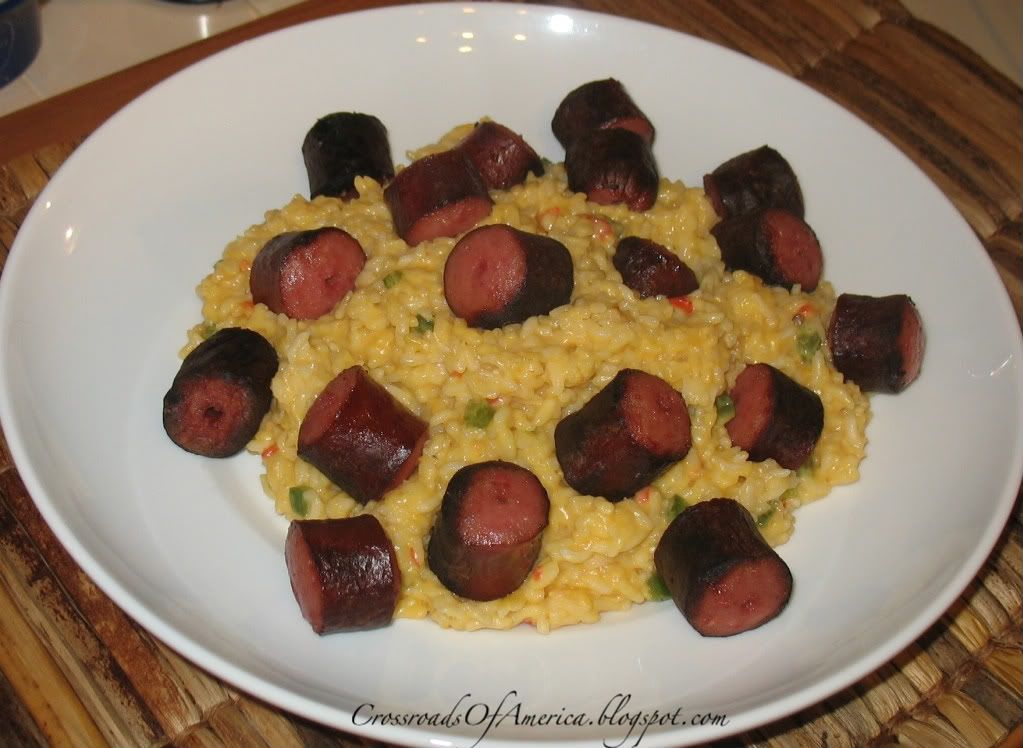 Makes: 4 servings
Prep time: 5 minutes
Cook time: 30-35 minutes
Printable Recipe
Ingredients:
1 lb smoked sausage, cut into bite-sized pieces
1 can Campbell's Fiesta Nacho Cheese soup
1 cup water
1/3 cup milk
3/4 cup uncooked white rice
1. Preheat oven to 375 and start up a grill.
2. Combine soup, water, milk and rice in a 9x9" pan. Cover with foil and bake 30-35 minutes or until the rice is tender.
3. Meanwhile, place sausage on skewers and grill.
4. Stir rice and serve topped with smoked sausage pieces.