This is a wonderful dressing. It tastes fantastic.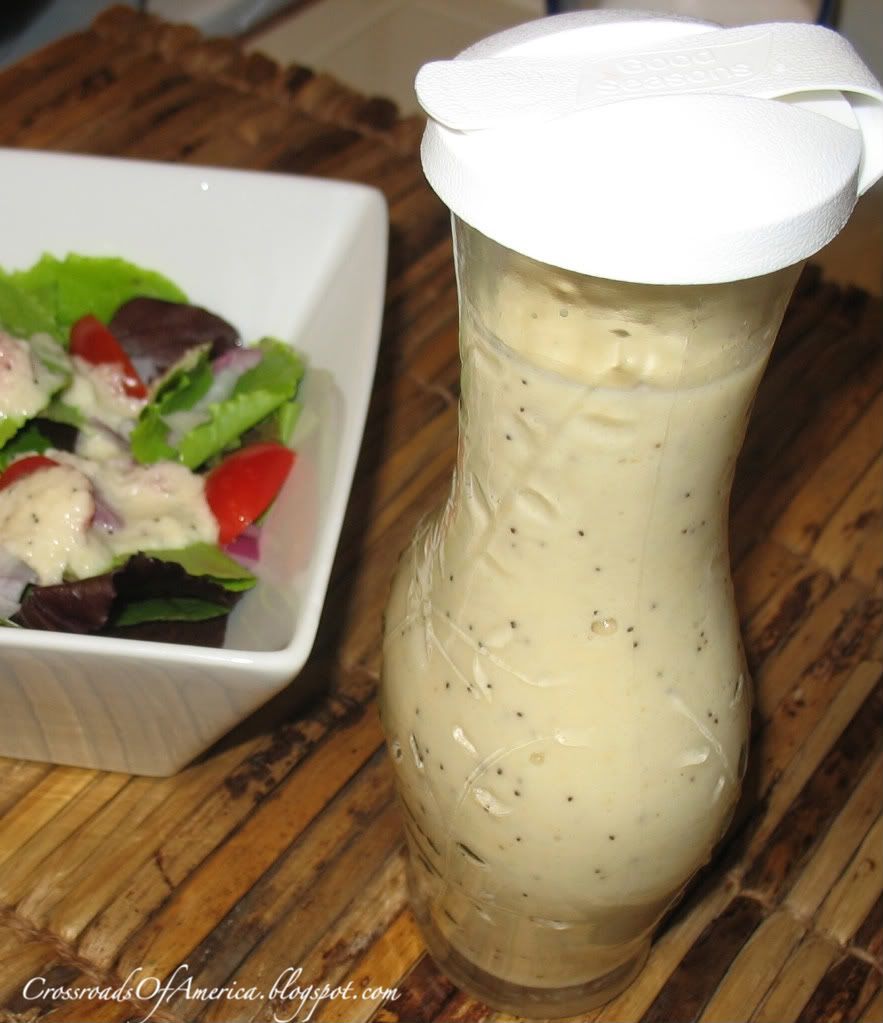 I do have to warn you, the onions will stay with you so you might want to have some mints on hand!
Makes: 2 cups
Prep time: 5 minutes
Cook time: 5 minutes
Printable Recipe
Ingredients:
1 sweet onion (Vidalia or Texas 1015), cut into chunks
3/4 cup sugar
1/3 cup red wine vinegar
1 T dry mustard
1 t salt
1 cup olive oil
1 1/2 t poppy seeds
1. Place onion in blender (or food processor) and pulse a few times until minced.
2. Add sugar, red wine vinegar, mustard and salt. Process until combined.
3. With the blender running, slowly add in the oil.
4. Stir in poppy seeds and serve.