We love Brussels sprouts. I don't know why so many people fear cooking them.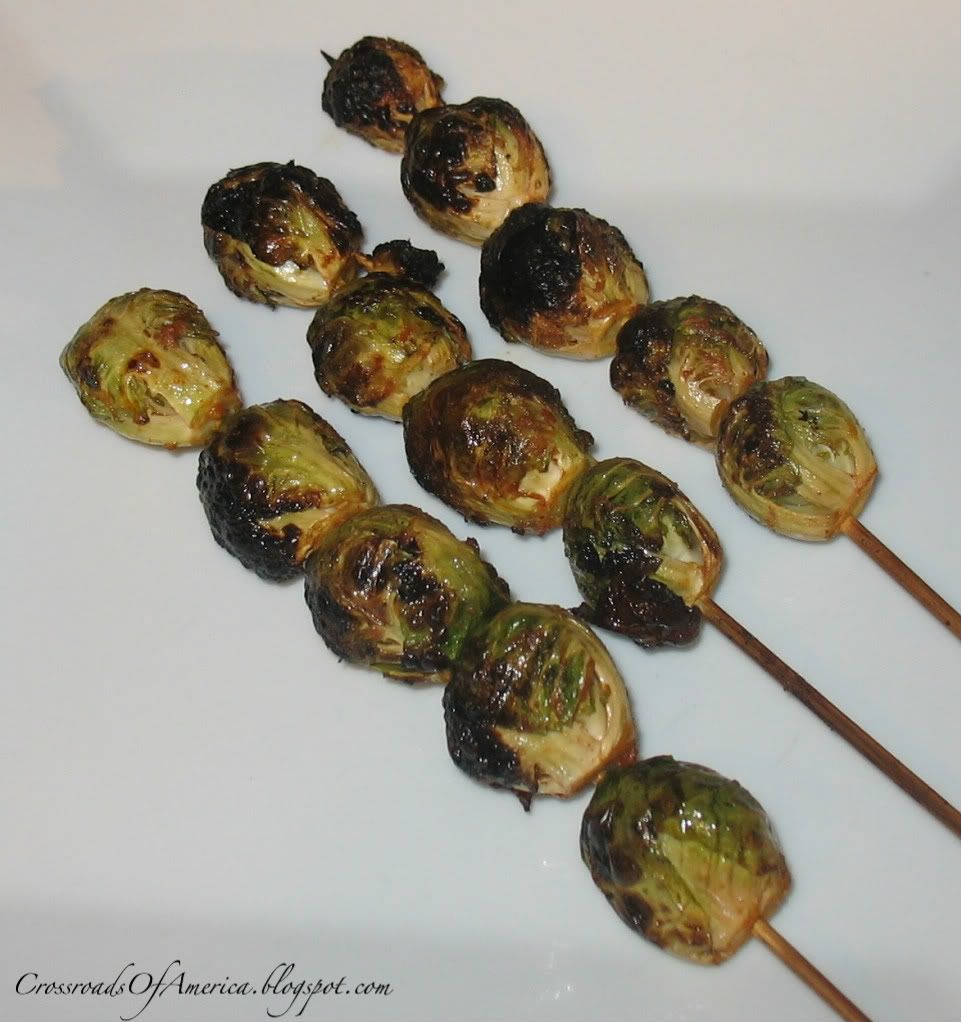 We like them
roasted
or in a
gratin
. And now, we love them grilled!
Makes: 4-6 servings
Prep time: 15 minutes
Cook time: 10 minutes
Printable Recipe
Ingredients:
1 lb Brussels sprouts, trimmed
2 T olive oil
1 T minced garlic
1 t dry mustard
1 t smoked paprika
1 t salt
1/4 t fresh ground pepper
4-5 skewers
1. Place Brussels sprouts in a large microwaveable bowl. Microwave on high for about 3-5 minutes, or until they are starting to soften. Start checking them after 3 minutes, and stir them a bit before microwaving more (if needed). You might have to go more than 5 minutes depending on the size of the Brussels sprouts. Remove and let cool slightly.
2. Combine remaining ingredients and pour half over the sprouts, reserving the rest. Toss to coat.
3. Feed sprouts onto skewers. Try to keep the like-sized sprouts on the same skewers so they will all cook the same. Place over direct heat on your grill and brown, rotating once. Remove to indirect heat and cook until soft and tender. You may have to remove the smaller sprouts earlier than the larger ones since they will cook faster.
4. Drizzle with remaining marinade and serve immediately.