It doesn't get any easier (or better) than these grilled red potatoes.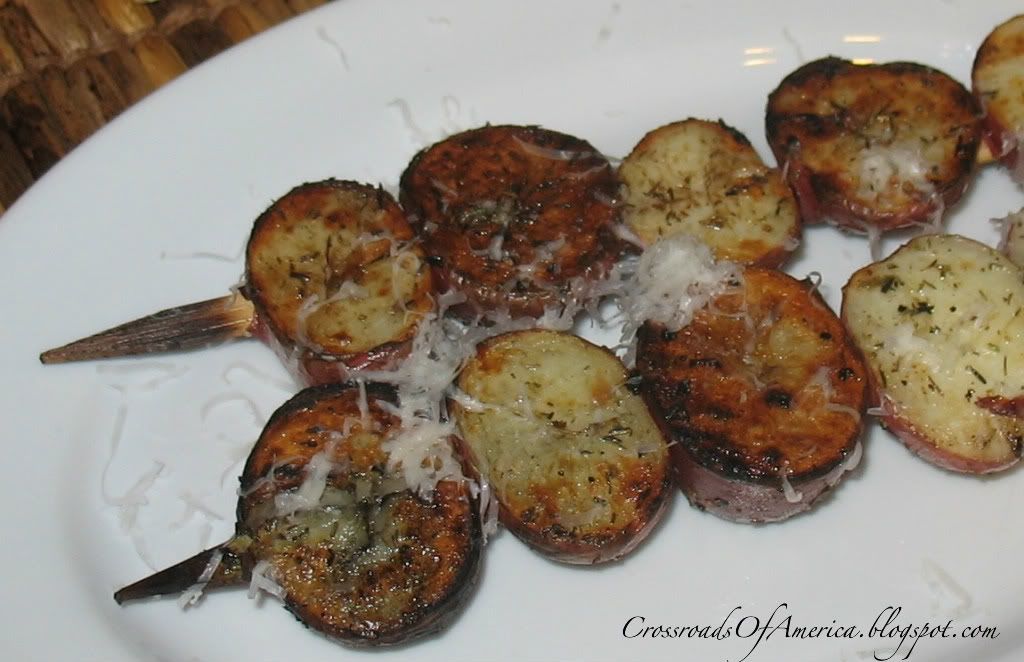 Just make sure you don't overcook them or they'll fall off the skewers! I found the
original recipe on the Nibble Me This blog
.
Makes: 4 servings
Prep time: 5 minutes
Cook time: 10 minutes
Printable Recipe
Ingredients:
10 red potatoes, halved
4-5 bamboo skewers
Olive oil
2 T crushed dried rosemary
1 T crushed dried thyme
1/4 cup freshly grated Parmesan cheese

1. Put potatoes in a microwave safe bowl. Microwave until just tender, about 3-5 minutes.
2. Place potatoes on skewers.
3. In a bowl, combine the oil, rosemary and thyme. Brush onto both sides of the potatoes.
4. Grill potatoes 4-5 minutes per side until browned and completely cooked. Serve sprinkled with the cheese.