Anita loves olives. And bacon. When you put the two together you get a great appetizer!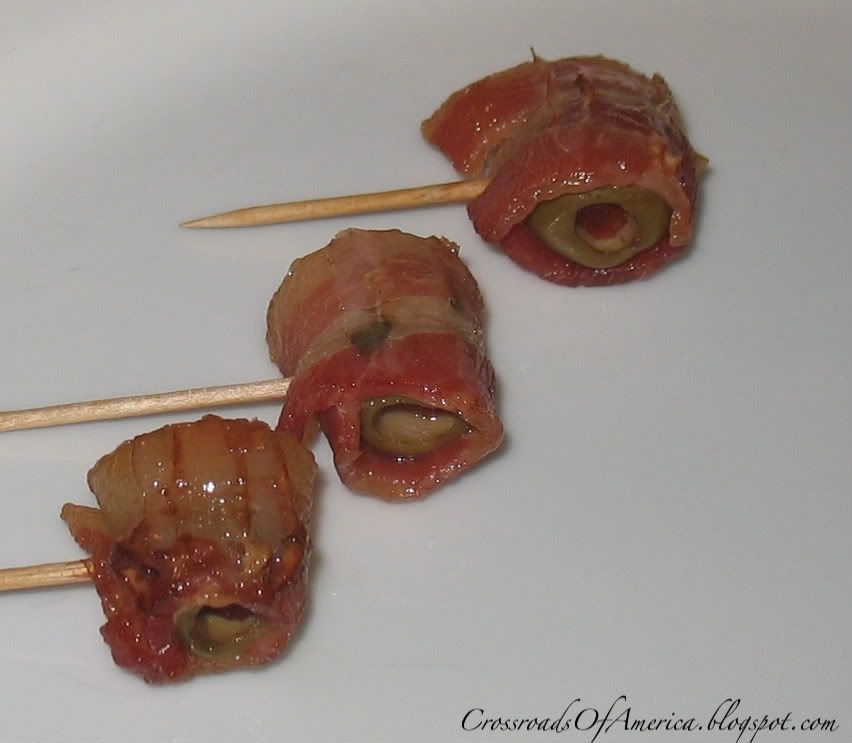 You can also kick these up by sprinkling them with your favorite BBQ rub or other favorite spices.
Makes: 16 bites
Prep time: 5 minutes
Cook time: 2 hours
Printable Recipe
Ingredients:
16 green olives
4 slices bacon
16 toothpicks
1. Cut bacon into 4 equally sized pieces. If you use really large olives, you'll want to cut the bacon into thirds, and you'll need a few extra slices.
2. Wrap bacon around olives. Secure with a toothpick and smoke at 250 F for 2 hours.