Anytime we fire up the smoker we throw on a
fattie
or two. This was a wonderful new
fattie
using fresh basil and sundried tomato.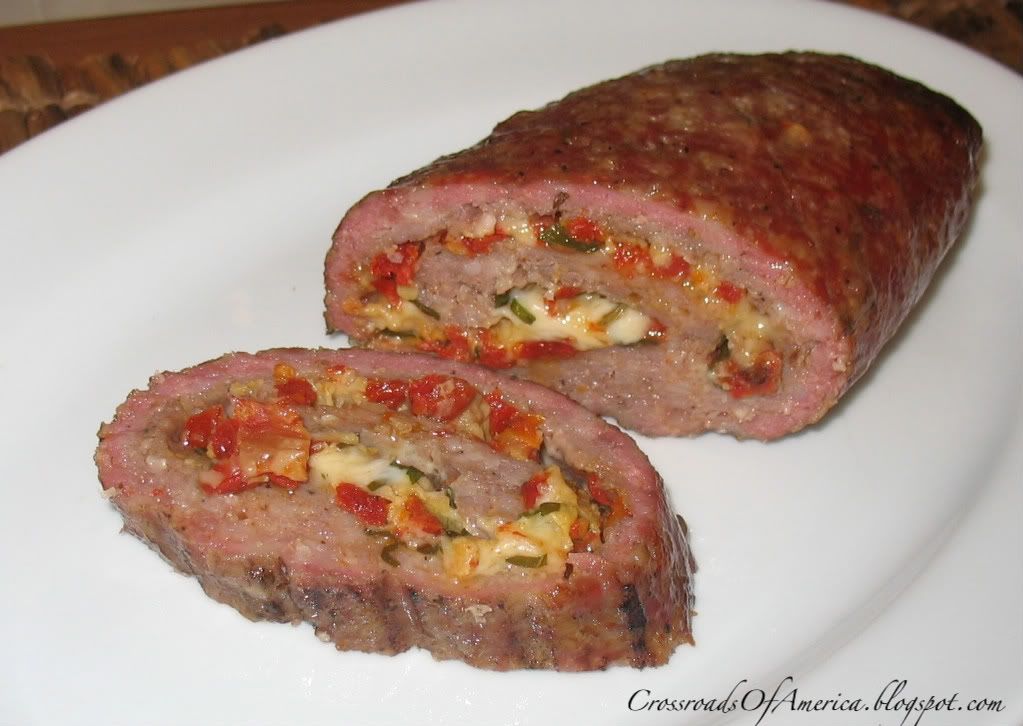 Basically, you just flatten out a bulk sausage and then fill it with whatever you want, roll it up and smoke it. Often, they are also wrapped in a bacon weave, but we usually leave that off. You can see the technique
here
.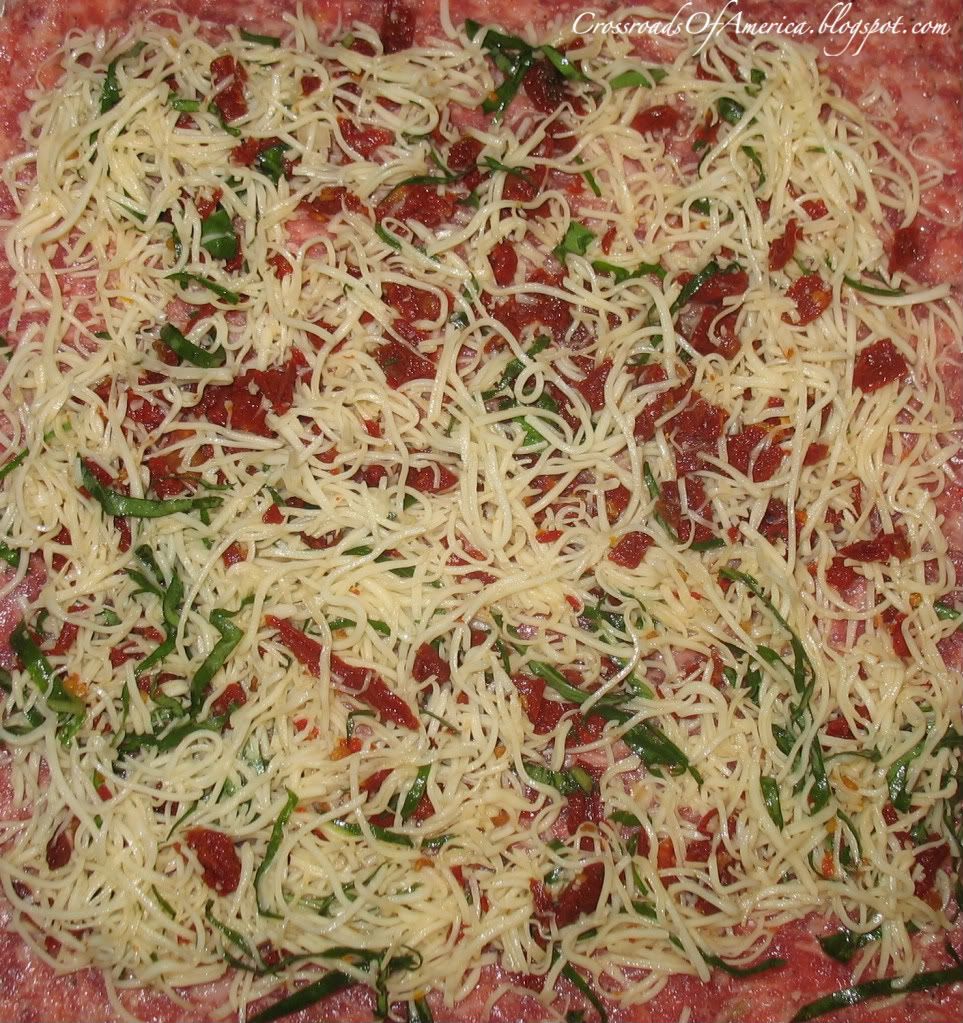 Makes: 1 fatties
Prep time: 10 minutes
Cook time: 3 hours
Printable Recipe
Ingredients:
1 roll bulk Italian sausage
2-3 T fresh basil, chiffonade
2-3 T sundried tomatoes, chiffonade
1 cup shredded Mozzarella cheese
1. Prepare sausage by rolling it out into a square (see our technique
here
).
2. Spread basil, tomato and cheese over sausage. Roll up. Smoke at 225-250 F for 3 hours.