You have to admit,
OinkADoodleMoo
is one of the best names ever for a BBQ joint. I've been anticipating eating there for over a year. Finally, this last week we were able to stop at their Englewood, Ohio, location for lunch.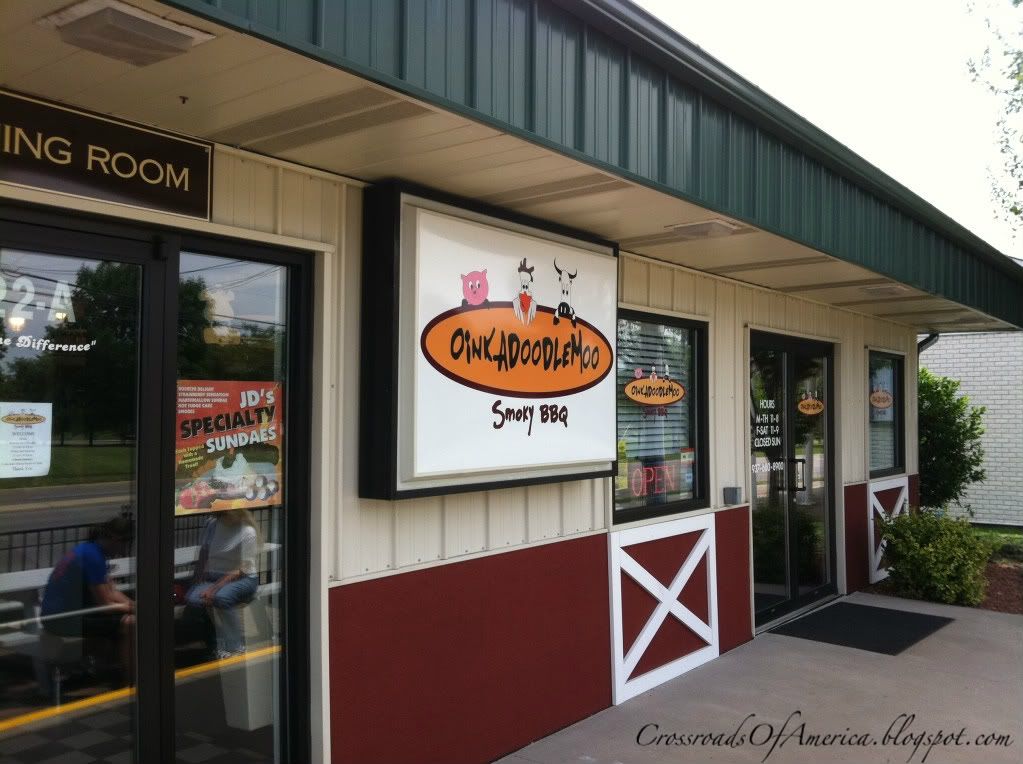 Anita had their pulled pork sandwich with smoky sweet sauce, green beans, and corn pudding. The pork was perfectly cooked, tender and moist like you want. The sauce doesn't hide the meat. Anita loved the corn pudding. I'm not sure what they serve the green beans in (it's almost like a spiced vegetable broth), but they are outstanding. I never thought I'd say it, but I'd actually go back to their place just for the green beans.
I had the brisket tips with sizzlin' sauce and slaw. The tips were insanely good. I could've had a tub of them. The slaw was fresh and crisp.
If you're near Englewood or their other locations, I'd highly recommend stopping by OinkADoodleMoo.