This fantastic, yet easy, vinaigrette can go on anything. We had it over roasted asparagus and grilled artichokes and both were fantastic.
Roasting the tomatoes really brings out even more of their great flavor.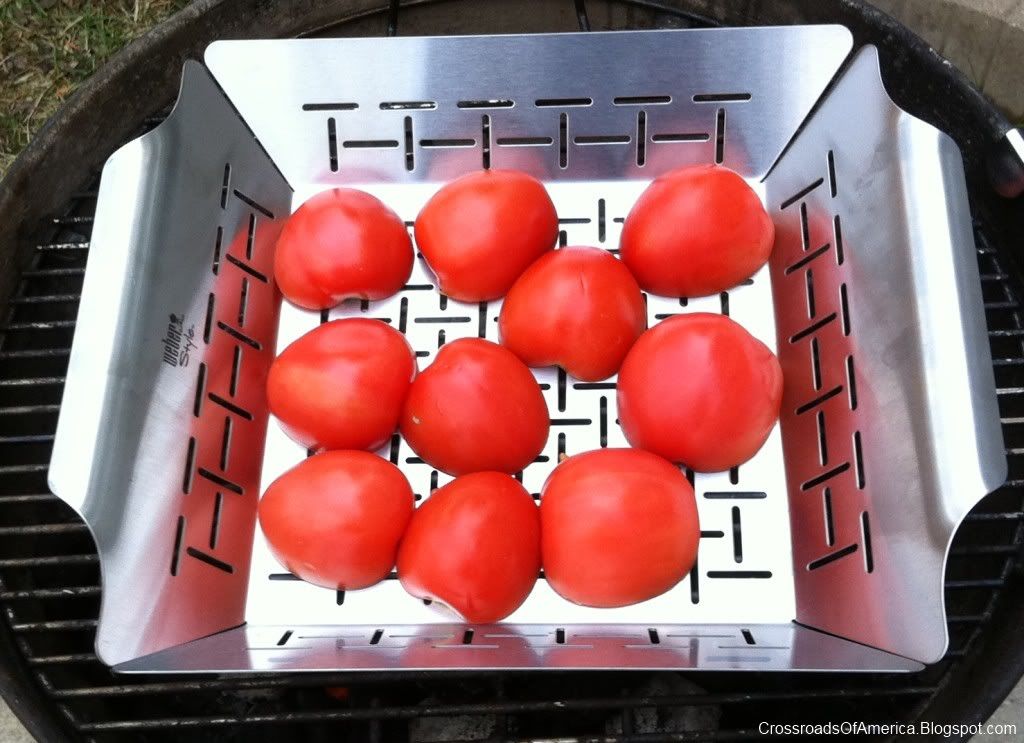 Makes: About 2 cups
Prep time: 5 minutes
Cook time: 15 minutes
Printable Recipe
Ingredients:
5 plum tomatoes
1/4 cup red wine vinegar
1 clove garlic, chopped
2T fresh basil, chopped (or use 1 t dried)
1/2 cup olive oil
1. Preheat grill over medium-high heat.
2. Cut tomatoes in half, place over fire and roast until skin starts to pull off. Remove from heat. Chop.
3. Place tomatoes, vinegar, garlic and basil, olive oil, and salt and pepper to taste in a blender and blend until smooth. Serve over your favorite veggies.