These are easy to make and are a great change from just your normal hot dogs.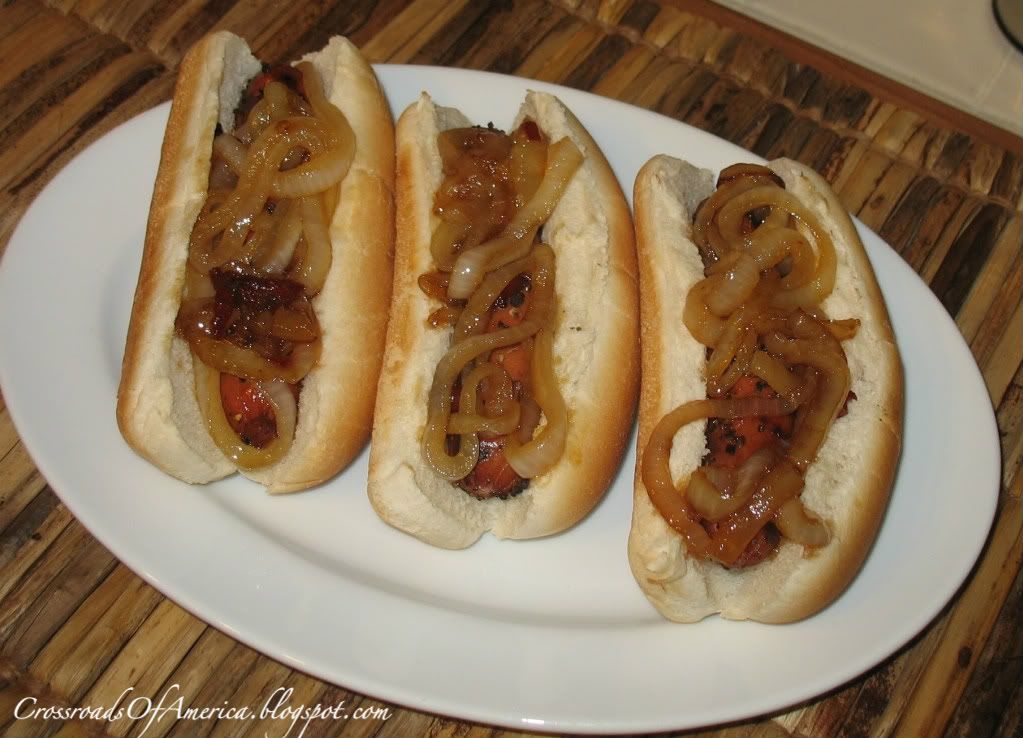 You can make the onions on your stovetop, or just throw a pan on your grill and make them there.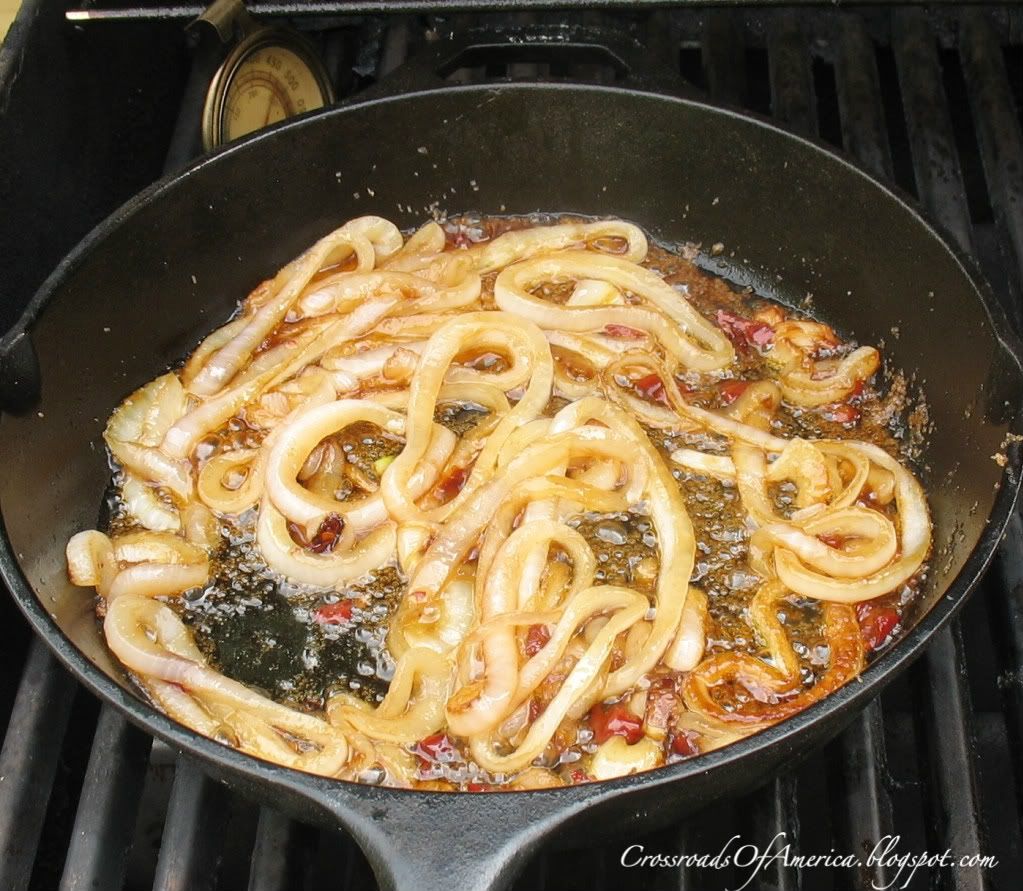 This is my adaption of a recipe I found
here
.
Makes: 4 hot dogs
Prep time: 5 minutes
Cook time: 25 minutes
Printable Recipe
Ingredients:
4 hot dogs
2 T of your favorite grill seasoning
2 T olive oil
1 medium white onion, sliced 1/4 inch thick
2 T brown sugar
1 t chipotle chile in adobo sauce, chopped
1 t adobo sauce from the chipotles
1/2 t salt
4 hot dog buns
1. Heat oil in a small skillet. Add onions and cook until golden, about 15 minutes.
2. Add the brown sugar, chipotle, adobo, and salt. Stir and cook until the brown sugar has dissolved. Remove from heat.
3. Place hot dogs in a resealable baggie. Add the grill seasoning, and shake to coat.
4. Grill hot dogs, and brown the buns. Put dogs on buns and top with the onion mixture.