I love Mexican chorizo. I often mix it half-and-half with ground beef for a more kicked-up meat.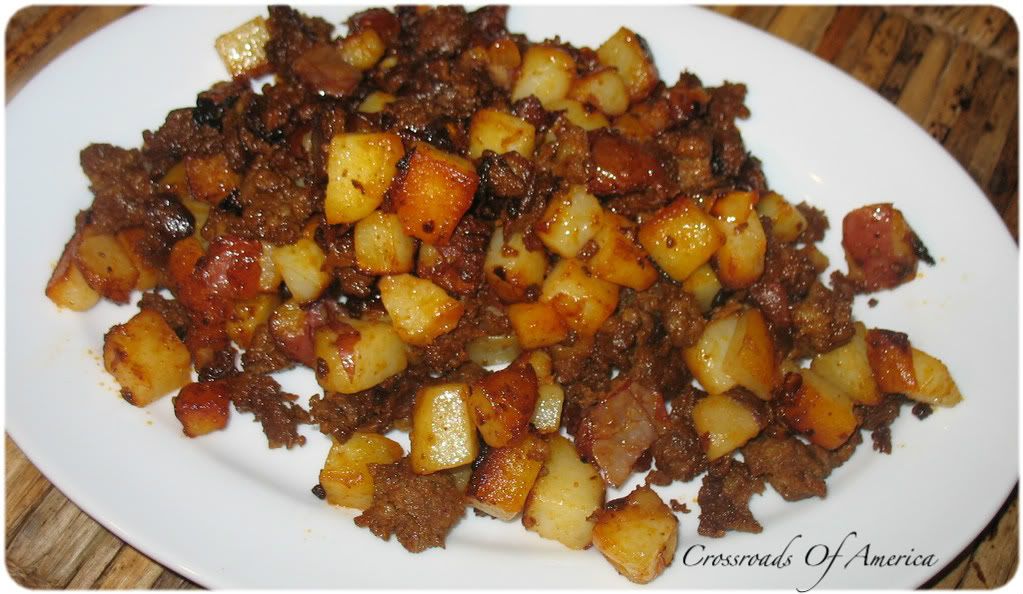 These fried potatoes with chorizo are so good you almost don't need anything else with them. I had them for breakfast, but you can also use them in tacos or tortillas. Just add a little cheese!
The original recipe comes from
Chef Valladolid
.
Makes: 4-6 servings
Prep time: 10 minutes
Cook time: 30 minutes
Printable Recipe
Ingredients:
1 pound Mexican chorizo
1 small white onion, diced
1 pound red potatoes, cut into 1/4" dice
1. Bring a large pot of salted water to a boil. Add the potatoes and boil until starting to get tender. Remove and drain.
2. Crumble the chorizo into a large skillet over medium-high heat. Cook until browned.
3. Remove all but 1 tablespoon of the chorizo drippings. Add in the onion and potatoes and cook until the onions are tender and the potatoes are starting to brown (I like mine with crispy edges).
4. Add the chorizo back to the skillet. Season with salt and pepper to taste. Serve.