I decided that this year I will use more homemade BBQ sauces instead of buying them. So, my first sauce was a Kansas City sauce (usually somewhat tomatoey) that I sweetened a bit.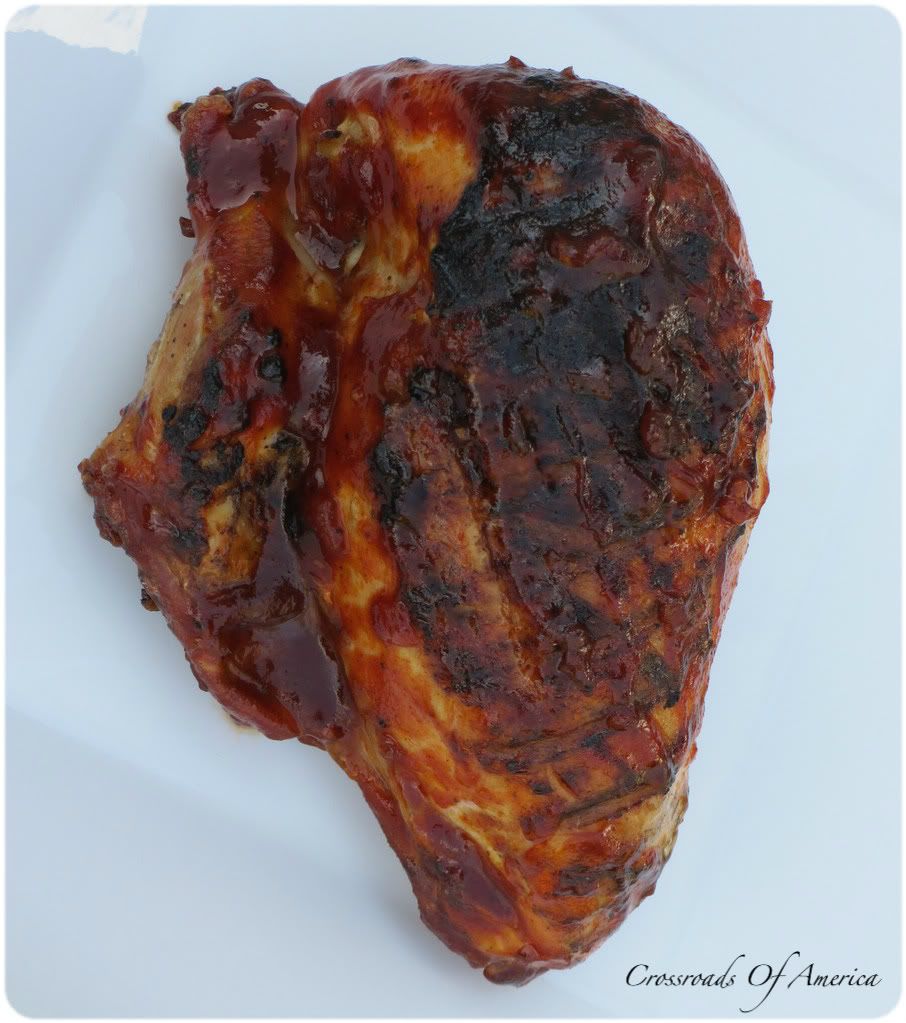 I found the original recipe in
Paul Kirk's Championship Barbecue Sauces
book. I have to admit, I was a little thrown by the lemon in this sauce. I liked it, but ended up adding some honey to tone the citrus down a bit, but then I added a lot of hot sauce for a kick. Try it before you sweeten it. You might like it as is!
I seared the chicken breast over Stubb's charcoal, then finished it off over indirect heat, slathering it with sauce every 5 minutes.
For the sauce:
Makes: About 6 or so cups
Prep time: 15 minutes
Cook time: 2 hours
Printable Recipe
Ingredients:
1 stick unsalted butter
4 cloves garlic, minced
1 cup onion, minced
1 lemon, minced (the entire fruit, seeds removed)
1 32 ounce bottle of ketchup
1 cup tomato juice
1 cup V8 (I used spicy)
1 cup brown sugar
1/2 cup molasses
1/2 cup Worcestershire sauce
1/4 cup mild chili powder (use hot if you want some kick!)
1/4 cup white vinegar
2 tablespoons fresh cracked black pepper
1 teaspoon salt
1/4 cup (more or less, to taste) honey
Hot sauce, to taste
1. Melt butter in a nonstick saucepan. Add garlic, onion and lemon and cook until onion is tender.
2. Add remaining ingredients. Reduce heat and simmer for 1-2 hours.