Sometimes you just need a quick, easy, fun dinner. We often make pizzas on French bread and either grill them or bake them in the oven. This time we used tortillas, and we were very happy with the results!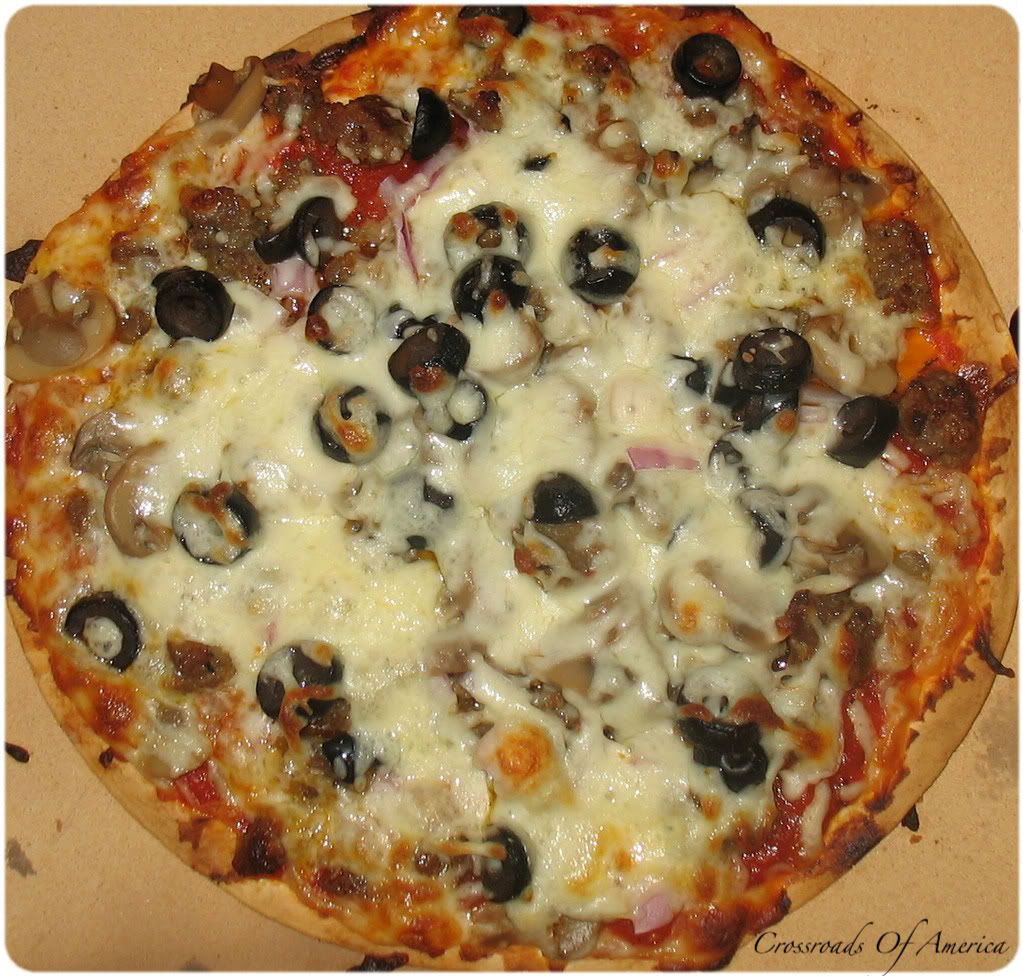 Make sure you don't use too much sauce or your tortillas will get soft. You can bake them for a few minutes before adding the toppings to help crisp them up, or use a pizza stone.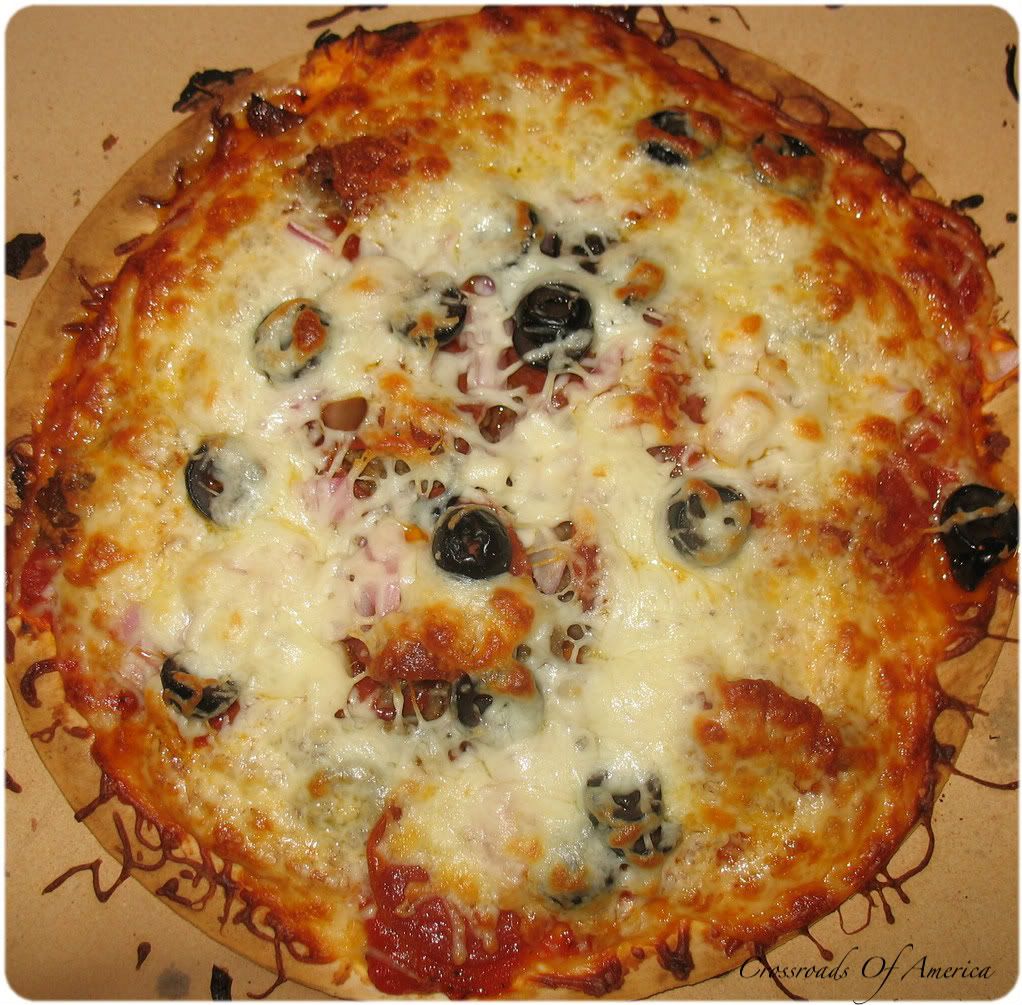 Makes: 1 pizza
Prep time: 5 minutes
Cook time: 10 minutes
Printable Recipe
Ingredients:
1 large flour tortilla
3-4 tablespoons pizza sauce
Mozzarella cheese
Toppings (mushrooms, olives, cooked Italian sausage, pepperoni, etc)
1. Preheat oven to 425 F. If you have a pizza stone, place it in the oven to get hot.
2. Spread sauce over tortilla. Add cheese and toppings.
3. Bake 10 minutes or until tortilla is crispy and cheese is melted.