Oh wow these were great! And what fun to make!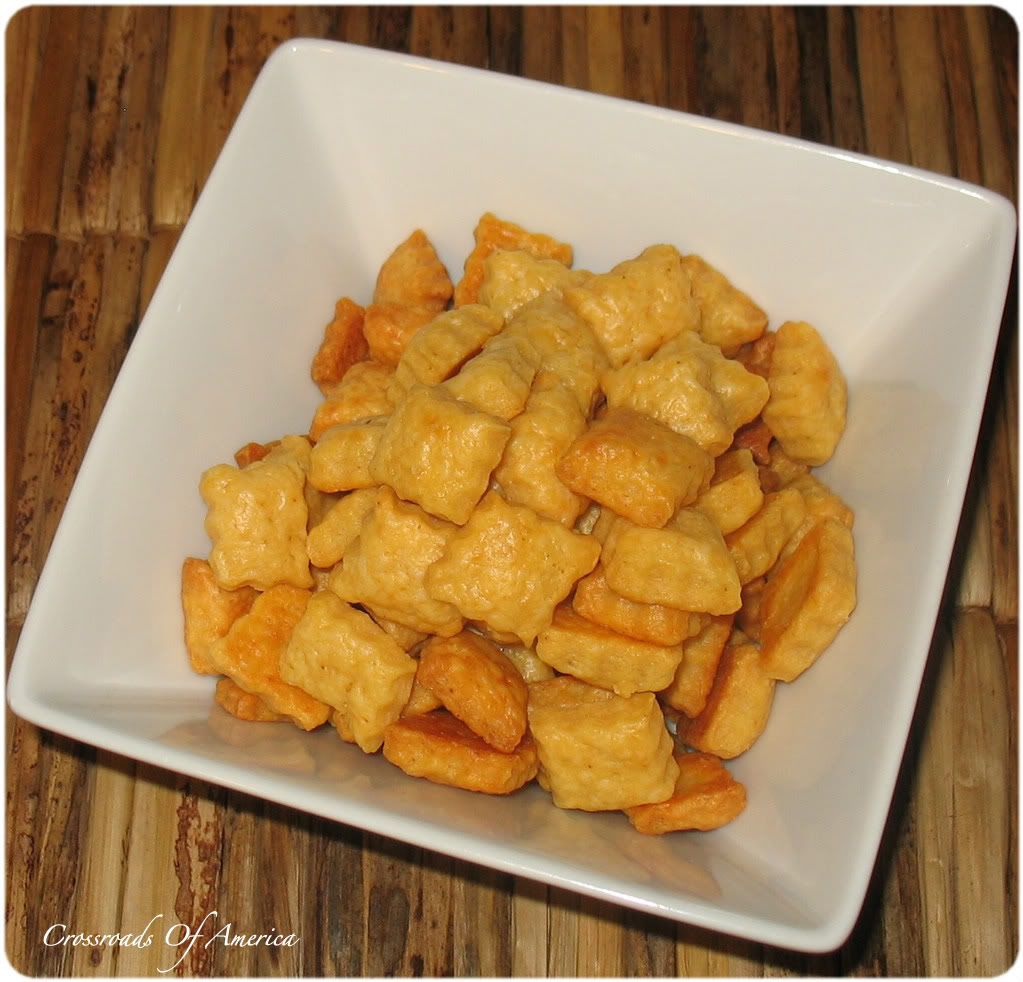 They taste just like the ones you buy in the store. Next time, I'm going to add some Creole seasoning to give them some kick!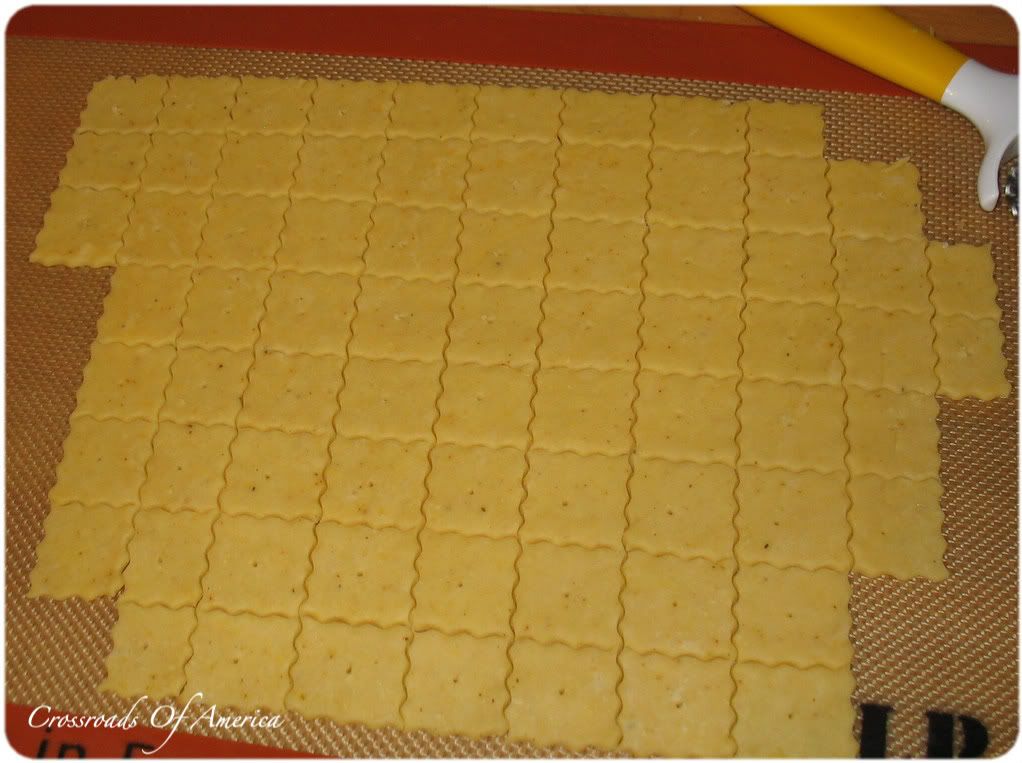 I found the original recipe on
Double Bugs blog
.
Makes: 6-7 dozen
Prep time: 45 minutes
Cook time: 15 minutes
Printable Recipe
Ingredients:
8 ounces sharp cheddar, shredded (I used Tillamook)
2 tablespoons freshly grated Parmesan cheese
2 teaspoons garlic powder
1/2 stick butter, softened and cut into 4 pieces
1/2 teaspoon salt, plus more for sprinkling
1 cup unbleached flour
2 tablespoons ice cold water
1. Combine the cheeses, garlic powder, butter, and salt in a mixer using the dough paddle. The dough will be very crumbly.
2. Mix in the flour and slowly add in the water (make sure you use very cold water!) until the dough is the consistency of a pie dough.
3. Divide the dough into halves and form into discs. Wrap in plastic wrap and place in the fridge for at least 30 minutes.
4. Preheat oven to 375 F.
5. Place dough on parchment paper or silicon mat and roll out to a 1/8" thickness. Try to make the dough as square as possible. Using a pastry wheel, cut the dough into 1" squares. Poke a hole in the center of each square with a toothpick and transfer to ungreased baking sheets.
6. Bake 10-15 minutes or until puffed up and golden brown. Remove to cooling racks and sprinkle with additional salt if desired.