This bark is scary, addicting good. I used my
Whirley Pop popper
, which makes the best popcorn.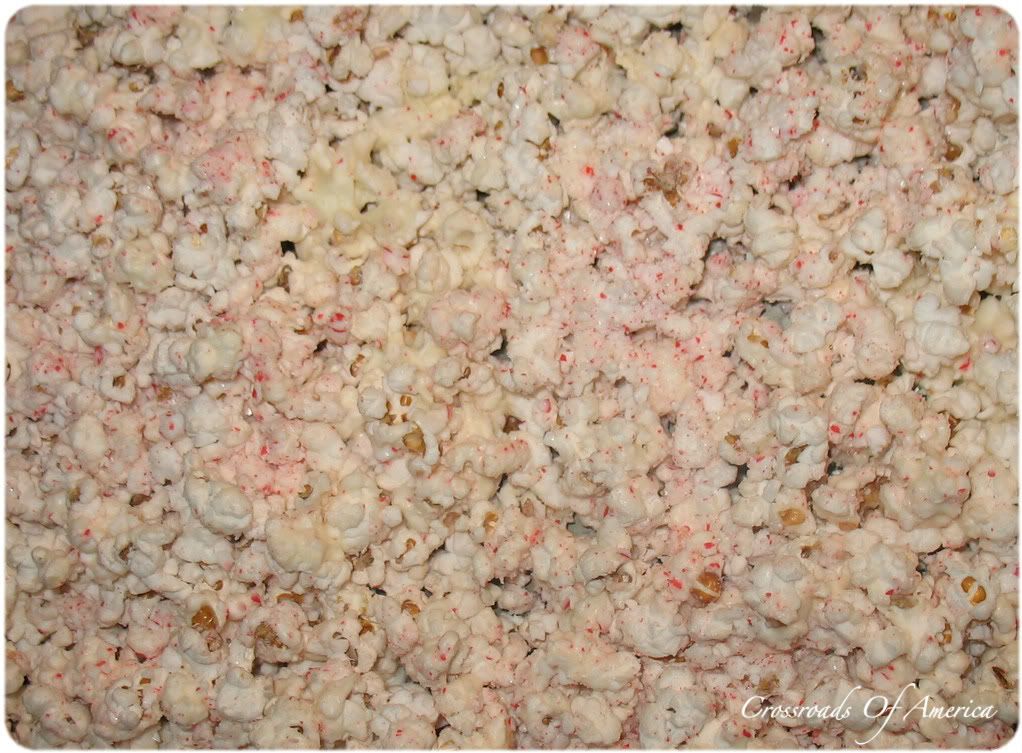 I found the original recipe on the
Plain Chicken blog
. You'll need a really, really big bowl to make this all at once. Next time, I'm going to do it in two batches.
Makes: 18 cups
Prep time: 5 minutes
Cook time: 20 minutes
Printable Recipe
Ingredients:
18-20 cups popped popcorn (fresh or 2 bags of microwaved popcorn)
1 6 ounce box candy canes, crushed (I used an 8 ounce bag of Starbrite mints)
1 24 ounce package almond bark
1 teaspoon peppermint extract
1. Place popcorn in a very large bowl. Or, work in two batches.
2. Pour candy pieces over popcorn.
3. Melt almond bark according to package. Stir in the peppermint extract.
4. Pour the melted bark over the popcorn and stir to coat well.
5. Pour the mixture onto wax paper-lined baking sheets. Let harden. Break into chunks and serve.