Don't expect these to last very long. They're mighty good and gooey and peanut buttery.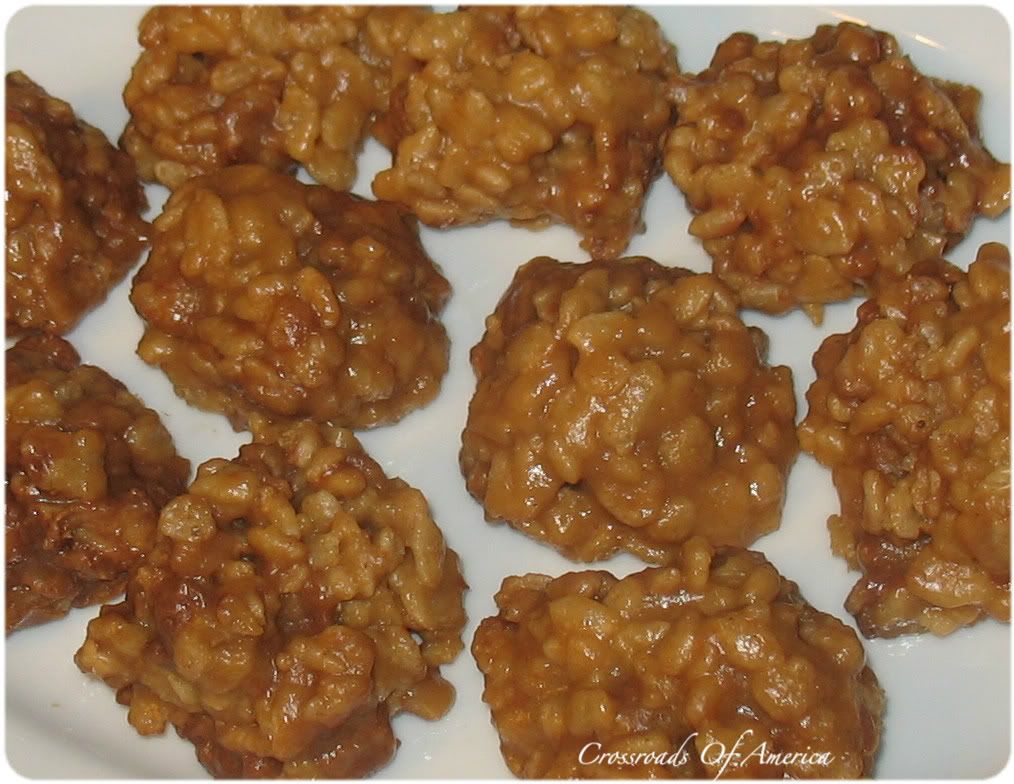 We made a batch of these for Anita's work. They were a big hit. I found the original recipe
here
.
Makes: Two dozen or so krispies
Prep time: 5 minutes
Cook time: 5 minutes
Printable Recipe
Ingredients:
1 cup sugar
1 cup Corn Syrup
1 1/3 cup creamy peanut butter
4 1/4 cups Rice Krispies cereal
A pinch of salt
4 Reese's Peanut Butter cups (big ones, not the minis), chopped
1/4 cup chocolate chips
1. Add sugar, corn syrup and peanut butter to a large sauce pan over medium heat. Stir until melted and smooth.
2. Remove pan from heat and quickly stir in the salt and cereal.
3. Add chocolate chips and stir again. Let stand for 1 minutes.
4. Fold in the candy chunks.
5. Line a baking sheet (or two) with parchment paper. Spoon mixture onto sheets (we formed ours into about the size of ping pong balls) and let cool. Enjoy!