Here lately we've had a side salad with every meal. I try to mix things up a bit so we don't get tired of them, so I add different vegetables (like radishes, or celery, or whatever) and different homemade dressings. This homemade ranch is perfect for a salad or use it as a dip.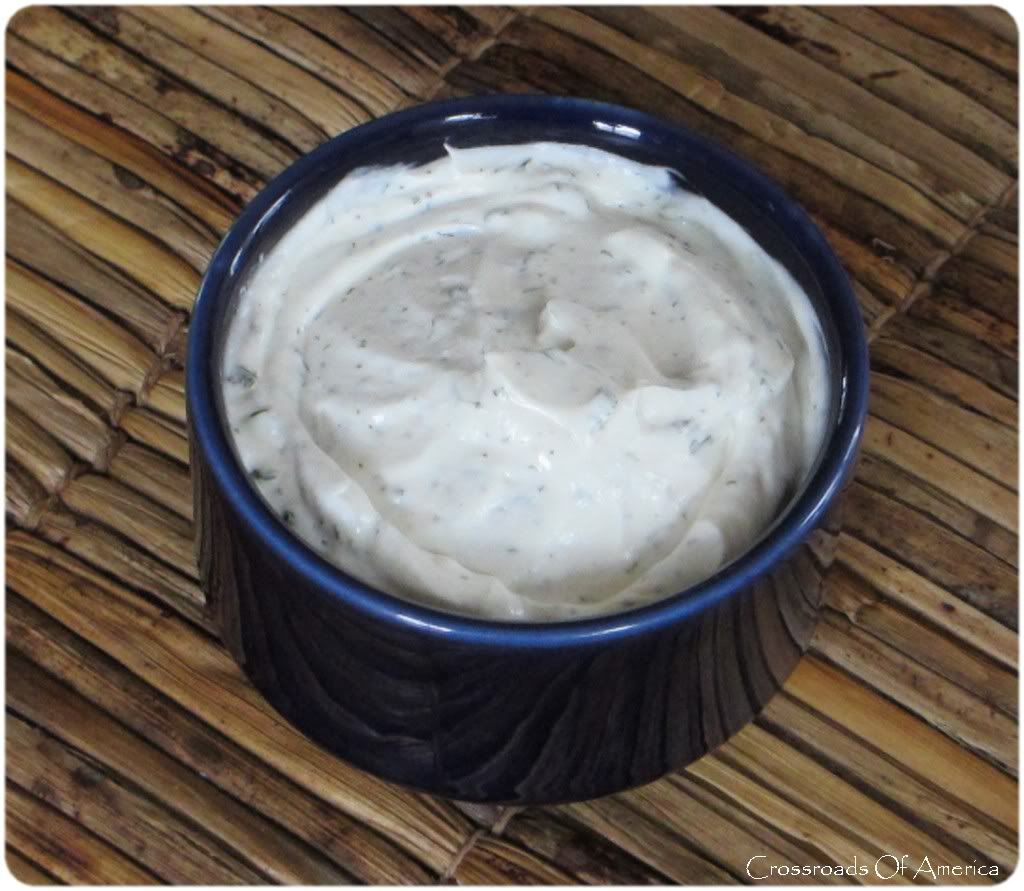 Makes: 1 1/2 cups
Prep time: 5 minutes
Cook time: 30 minutes
Printable Recipe
Ingredients:
1 cup mayonnaise
1/4 cup sour cream (see my note)
1/4 cup buttermilk
1/2 teaspoon dried chives (or 1/2 tablespoon fresh chives, chopped)
1/2 teaspoon dried parsley
1/2 teaspoon dried dill weed
1/4 teaspoon garlic powder
1/4 teaspoon onion powder
1/8 teaspoon salt
1/8 teaspoon ground black pepper
Note: Depending on how thick you like your dressing, you may wish to change the amount of sour cream and buttermilk. For a dip, I use 1/2 cup of sour cream, and no buttermilk. For a thick dressing, use 1/4 cup of each, and for a thinner version just use buttermilk.
1. Combine all ingredients. Refrigerate at least 30 minutes before using.