It's yummy dessert time... made even better with chopped pecans from my dad's trees.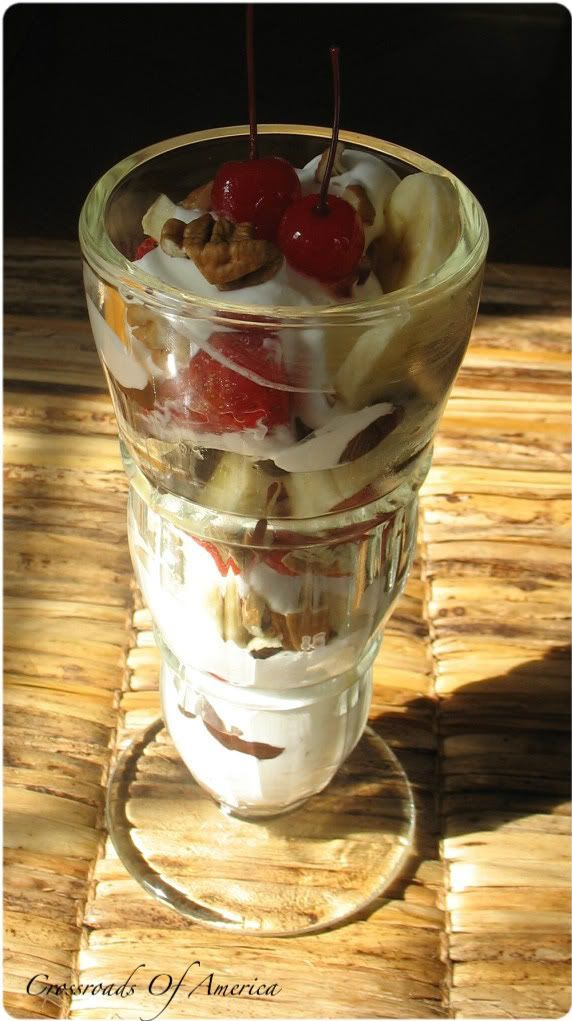 I found the original recipe on the
Season with Spice blog
. Instead of making a chocolate sauce from scratch, I used store-bought.
Makes: 2 servings
Prep time: 15 minutes
Printable Recipe
Ingredients:
1 cup heavy whipping cream
1/2 teaspoon vanilla extract
1/2 teaspoon corn starch
Chocolate syrup
1 cup strawberries, sliced
1 cup bananas, sliced
1/2 cup of pecans (or walnuts), crushed
1/2 cup diced canned pineapple (optional)
1. Place the cream in a large bowl along with the vanilla extra and corn starch. Whip until smooth. Place in fridge until ready to use. (I did this by hand with a whisk, and it took a while. You might want to use a hand blender).
2. In a tall glass or bowl, layer the whipped cream, chocolate sauce, nuts, strawberries, bananas and pineapple, if using.