I was really happy with how these buns came out. They weren't as thick as store-bought buns, but they were very soft and tasty. And they made the house smell great!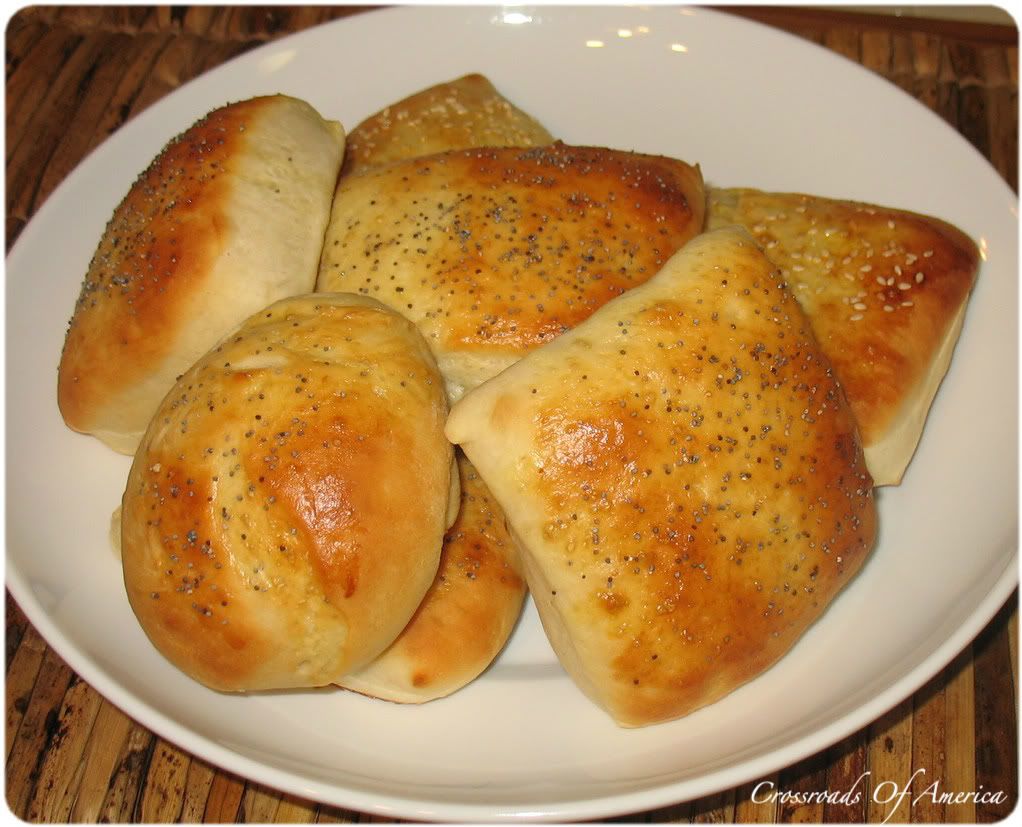 You can use this same recipe to make excellent slider buns.
Makes: 12 large buns or 36 slider buns
Prep time: 2 hours
Cook time: 15 minutes
Printable Recipe
Ingredients:
1 1/2 cups whole milk
1 stick unsalted butter, cut into tablespoon-sized pieces
4 1/2 teaspoons active dry yeast
4 cups all-purpose flour (plus more)
5 tablespoons sugar
1 tablespoon kosher salt
1 egg
Sesame seeds or poppy seeds
1. Place the milk and butter in a small pan. Heat until butter is melted. Remove from heat and let cool to 110° F.
2. Stir in the yeast and let stand for 10 minutes.
3. Combine the flour, sugar and salt in a mixer bowl fitted with a dough hook.
4. With the mixer running on low, pour in the milk mixture. Knead until the dough forms a ball. Add more flour if the mixture is too moist.
5. Increase mixer speed to medium-low and let the dough knead for 5 minutes or until it is smooth and elastic. Cover with plastic wrap and let rise until doubled in a warm place.
6. Lightly flour a work surface. Roll out the dough until it is a 10" x 7 1/2 " rectangle. Cut into 2 1/2" squares if making full-sized buns, or 1 1/2" squares for sliders.
7. Transfer dough squares (you can actually form them into rounds if you want) to a baking sheet lined with parchment paper. Cover with plastic wrap and let rise in a warm place for another 30 minutes.
8. Preheat oven to 400 F.
9. Whisk egg together with 1 teaspoon warm water and brush on top of the dough squares. Sprinkle with sesame seeds and poppy seeds, if desired.
10. Bake until buns are golden brown, about 15 minutes. Let cool completely then cut in half.